Gaming; what an amazing art. By far, it is the most innovative way of entertainment in our current digital era. Gaming gives you experiences which neither movies nor books can provide. You virtually live the story through a game.
But what if your gaming gear is not up to the mark?
What if you can't play a game efficiently because of discomfort or low quality equipment?
Fear not folks, HyperX is here. This new branch of Kingston Technologies is completely dedicated towards the gaming sector. From a glance, we can easily tell you that almost all the equipment available under this brand is premium quality and is going to provide you with one hell of an experience.
One of these gaming gears by HyperX is the awesome Cloud Pro Gaming Headset. This beautiful piece of equipment, not only looks pretty and premium but will also easily make gaming much less of a chore for you.
In this article, we are going to go through a full review of this superb equipment.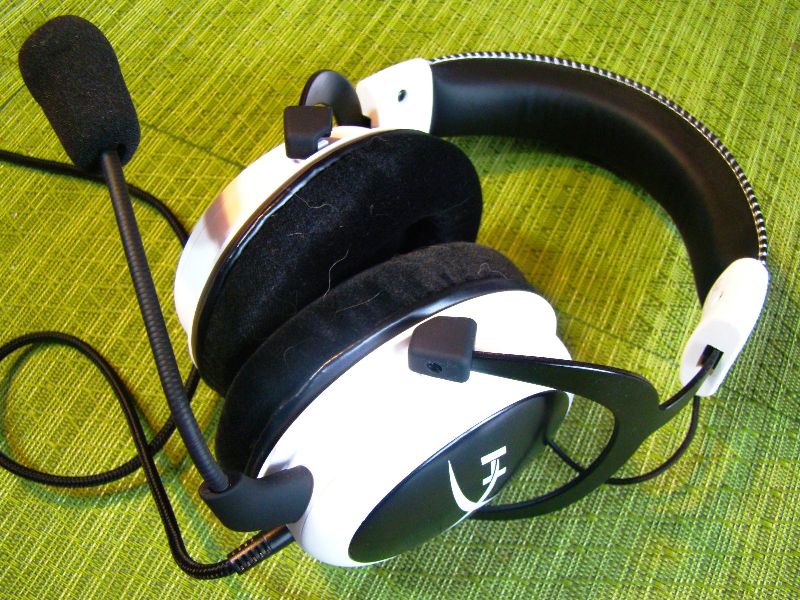 Geeky Stuff
Features
Hi-Fi capable 53mm drivers for supreme audio quality
15 – 25.000Hz frequency response
Detachable microphone (quick and easy to plug/unplug for music-only purposes)
Solid aluminum construction for durability and stability
Super-soft padded leather headband with memory foam on cups for maximum comfort
Closed cup for enhanced bass reproduction and passive noise cancellation
Compatible for desktop, notebooks, mobile phones, PlayStation 4, and airplane adapters
Specifications
Headphones
Frequency response: 15 – 25.000Hz
Transducer type: Dynamic, Closed 53mm Driver
SPL Sound pressure level: 98 ± 3dB
Microphone
Transducer type: Condenser (Back Electret)
Polar Pattern: Cardioid
Frequency response: 100 – 12.000Hz
Alright, enough with the Greek and Latin, let's get on with our experience with the headset.
Initial Impressions after Unboxing
Me: Hey dude! I just received a HyperX gaming headset as a review unit.
My Bro: Wow! Open it up man. Let's see it.
Me: Yeah, give me a second. I need to upload a snap of the box on Instagram.
My Bro: Oh come on!
To say I was excited about opening the box would be an understatement. I had always followed HyperX for its amazing equipment and getting one to actually put through its paces would be one awesome experience.
The first thing you will notice after getting the headset would obviously be its box. The outer box shows the profile of the device as well as some of the key features and extra equipments present in the box. To say the least, the design of the box looks quite impressive and awesomely premium.
Opening up this baby, you will get yet another box. This one designed like a shoebox which is plain black and having the words 'HyperX' written on top of it in silver. It's actually a very awesome way to package gaming equipment with so much extra gear, as you may need the box for storage of this stuff when not in use.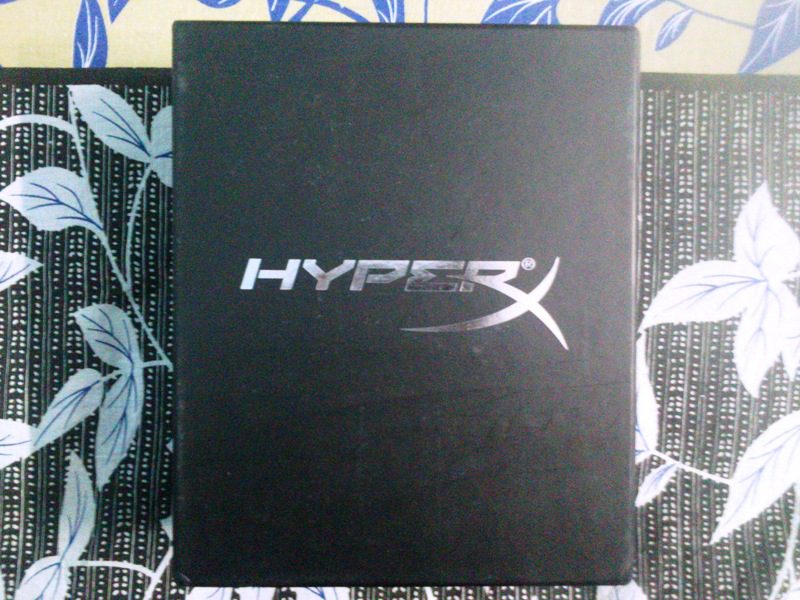 Opening up the top lid of the shoebox type thingy, you will come face-to-face with the probable best gaming headset out in the market today with its other extra organs.
Now here's where I became a six year old. You know, a gamer always becomes a child opening up a new gaming device. So, anyways sifting through the content of the box was fun. The stuff we found inside the pack included:
The Headset itself (Duh!)
A detachable microphone
An audio controller
Extra Velour ear cups
A 2 to 1 junction cable
An extension twin line
A 3.5 mm to 2.5 mm junction
A carrying case
Phew! That's a lot of stuff.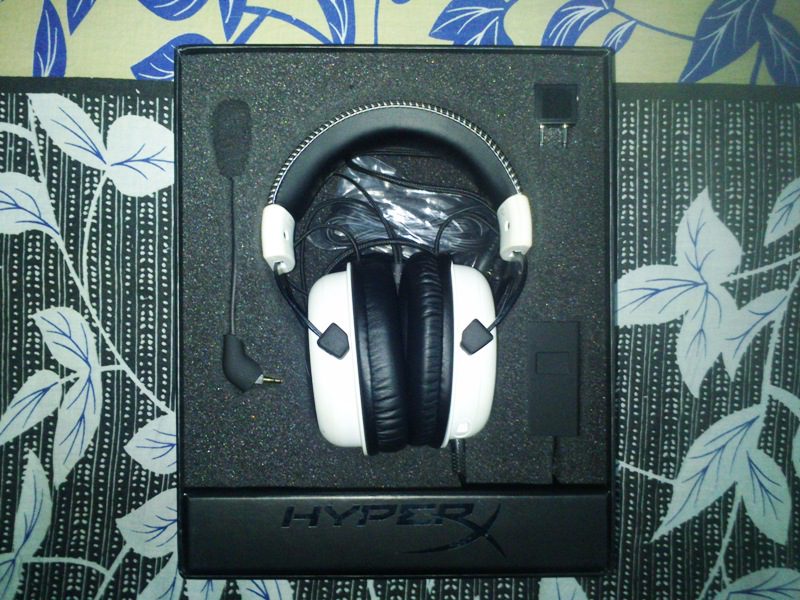 Design
What do you notice first when buying anything?
The looks, right? If not, I don't know who you are.
Moving on, the design of the headset is, quite simply put, amazing. Even though, the unit looks bulky, it's very light and to top it all off, it's got a soft leathery feel to it, may it be the overhead band or the cups themselves, the headset sits perfectly on your head and doesn't make you strain unlike other units I've used.
The light weight of the device, as well as the soft feel to it, helps you wear it longer and game on. No more breaks for resting your precious head because of the weight and feel of your headset, if you get this baby.
Moreover, the detachable mic is also a plus. When you don't need it, just discard it and keep it away. Nothing will be blocking your face when not necessary.
The junction cable, the audio control box and everything else inside the package are all premium builds. They all work perfectly fine and have very beautiful designs.
Features
The HyperX Cloud Pro Gaming Headset is designed for gaming. It is compatible with your PC, PlayStation 4, MAC and even mobile devices. All the required extensions are present in the box itself, so you don't need to buy any extra stuff for your gaming needs.
The headset, as we already told you, has a detachable mic. To top it all off, its driver are 53 mm, which is quite cool, if you know what it means.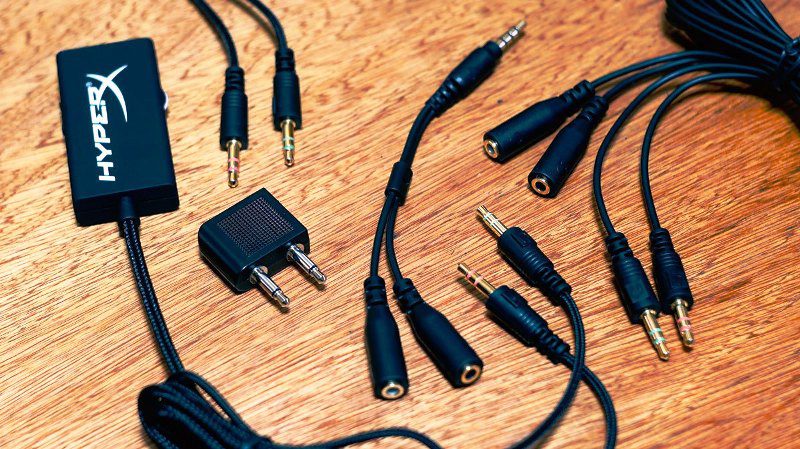 It's got a Super-Soft Padded Leather Headband with Memory Foam Cups, which means that with more usage, the headset will automatically adjust to you head design. It is made of aluminum and has a very solid design without any visible flaws.
Another thing to note is that it is TeamSpeak certified.
Performance
The all too important performance analysis is here. But, before I tell you how the headset stood up to my torture, let's let you guys know which games I used to test the headset for its audio and microphone quality.
| | | |
| --- | --- | --- |
| Assassin's Creed: 1, 2, Botherhood, 3, Blackflag | Counter-Strike: 1.6, Source | Half Life: 1, 2 |
| Need For Speed: Most Wanted 2012, Hot Pursuit, Shift 2 Unleashed, Pro -Street | Call of Duty: Modern Warfare 1, 2, World at War | Grand Theft Auto: San Andreas Black Edition, 4 |
| FIFA 2014 | Halo: Combat Evolved | Spiderman: Web of Shadows |
The above games were tested on PC for the device and here's what I thought about the headset.
To be completely honest, I have never used a headset with such superior audio quality before. The sound from it is amazing. The surround effect also plays a vital role in the headsets beautiful performance. In fact, sometimes it felt like I was actually in a battlefield or driving a car at 200 mph, it's that effective.
The speaker quality is amazingly in the Goldilocks' zone. Not too saturated, not too subtle, but just right. Not too loud, not too erratic, but just perfect.
HyperX have done an amazing job with the speaker quality. It gives you a premium feel and a superior quality gaming experience, quite easily.
Now for the second bit: the microphone.
The manufacturer has not disappointed us in this aspect too. Just like the speaker quality, the mic is also amazing. People who were addressed by me through the mic reported that they could hear my real voice without any background noise or disturbances. This, quite frankly, is superb, as most mics don't reproduce sound effectively after cutting off noise and that too working with a high quality game running.
Ratings
You really want this? Alright, let's get you the rating of this amazing hardware.
| | |
| --- | --- |
| Design | 10/10 |
| Features | 10/10 |
| Performance | 10/10 |
| Value | 9.5/10 |
Verdict
If you are looking for a high quality gaming experience, then look no further, HyperX will more than satisfy your needs. This brand is boosting up top from virtually nothing.
The headset in question will not disappoint you in the least, that's my guarantee to you. (I am a freaking hard-core gamer, for God's sake!)
This headset, with its awesome build quality, bulk of features and beautiful performance, is by far the BEST headset I have ever used, no doubt about it. It will easily amaze you as it has done to me.
If you have any queries or suggestions, kindly use the comments section below.