Technology is on an ever increasing upwards trajectory. If you consider the advancements we have made in just the past 10 years, it really is staggering how much quicker we, as a species, are innovating, inventing and producing new and exciting things.
Now obviously, some inventions are more "important" than others. Ones that help our hospitals help more people than the latest video games console, but conversely, more people will use a new gadget than will use new medical equipment. And it's easier to get more excited about these new personal innovations! With that in mind, here are some pieces of tech that will be coming your way in 2015.
New iPhone
Apple, coming off record breaking quarterly profit numbers, always have a "big year ahead", but their impact on the phone market may not be as big in the grand scheme of things as it was in 2014. Though there has been no announcement, Apple have released a "new" phone every year since 2007.
"New" is in quotation marks because recently, Apple have alternated between launching a new model number (say the 4), before launching a slightly improved version (the 4s) the next year. As the 6 and 6 Plus came out in 2014, expect this year to see a 6s, or something along those lines. It will sell strongly, but a good portion of Apple fan may wait until the 7 in 2016 to make the upgrade.
Apple Watch
The other reason Apple's year in the smartphone sector won't be as monumental as 2014 is because they are diving into a new sector -smartwatches. The Apple Watch (not the iWatch, in what seems like the first conscious move by Apple to move away from the "i" prefix) has no set date, but has been said to be coming in "Early 2015". It is Apple's first wearable tech piece, and will be compatible with the iPhone 5, 5c, 5s, 6 and 6 Plus.
It will cover similar ground to the smartwatches already on the market – texting, phone call checking, email, scheduling and productivity. Oh, and telling the time too.
Nintendo New 3DS
Similar to the iPhone 4s and 5s, Nintendo's latest handheld console is not a totally new piece of kit. Instead, it is what it says – a New take on the 3DS. Improvements are slight, but important. A new thumbstick has been added, as has new 3D technology that allows the glasses-free 3D to be seen from clearly from more angles. The updated console also contains the tech necessary to read Nintendo's new Amiibo figures (think Skylander toys).
It still plays all of the 3DS game you already have, and while 3DS games will continue, some new games will require the improved processing power and second thumbstick of the New 3DS. It launched in early February, and is priced pretty reasonably for a new console, at around £150 for the standard New 3DS, and £180 for the XL model.
Steam Machine
This new console is similar to the New 3DS in that a lot of it's features and games are already out there. Steam is a PC programme you can liken to the "iTunes of video games". It is a hub for games across the spectrum, from flashy Triple A titles, through deep strategy and simulation games, all the way to indie games, built by a few people. The steam machine looks to bring this approach away from the computer, and into the living room.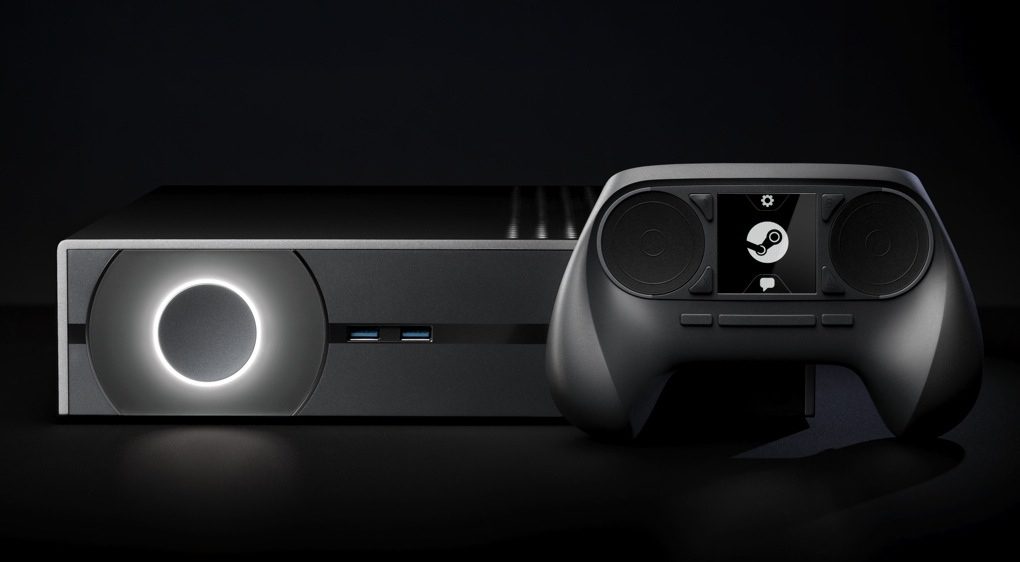 The console is still something of a mystery. As Steam is an Operating System, it is unclear if parent company Valve are merely allowing third party manufacturers to use their OS in their custom built consoles (which have already cropped up), or if Valve will be going into the console business for themselves. A full reveal, including a new controller, is expected at the Games Developers Conference in March.
Oculus Rift
Now we are entering into "maybe in 2015" territory. Oculus Rift is the slightly clunky looking Virtual Reality headset that got everyone excited a few years ago. It was in a prototype stage back then, but the projection was to have it in the mass market for 2015. Purchased by Facebook, it will be compatible with Windows, Linux and OS X operating systems.
It's main usage seems to be for video games, immersing the user in a complete 360 degree virtual world. But it could also see use in the film and TV world, should the product take off with the general public. Facebook clearly hope it will, given that they spent upwards of $2 Billion to acquire it.
SkinDisplay Text Messages
This is really speculative for a 2015 release, but this gadget is so eye catching that we had to mention it. Commissioned by Blackberry's parent company Research in Motion, the product is a small strip that goes onto a phone. It is made of a material that stiffens when in contact with electricity.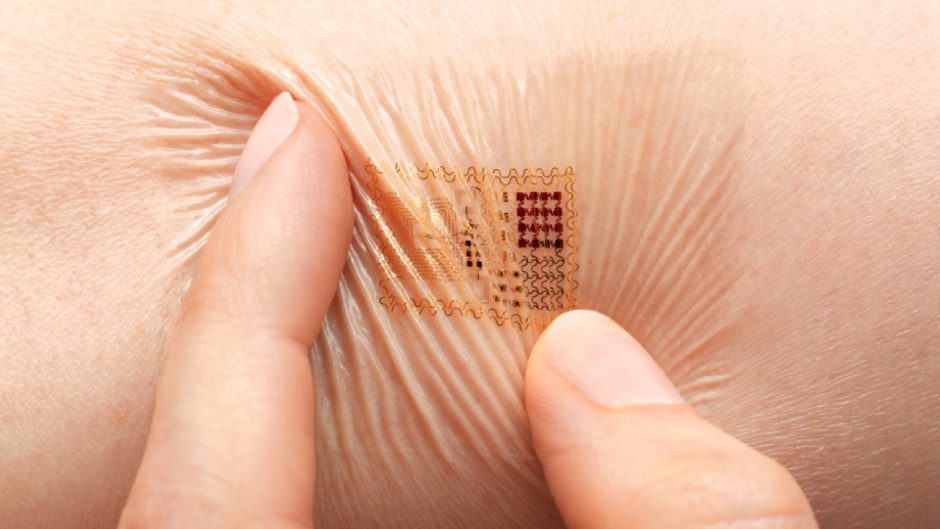 In practice, the material will display who is calling, what the call is about, and the urgency (represented by a scale of three dots). The idea is that, should you be unable to take the call, you push your skin into the raised material, and the info is temporarily imprinted into it (like if you have been leaning on something for a while). The user can then check the info subtly, with no need to look at their phone, and then act accordingly. A novelty perhaps, but still impressive.