Sony always surprises us, but before we get to the point, did you know there are two types of movie maniacs?
Number 1: Those who love action movies
Number 2: Those who love comedy works
But you know what guys? There is this one movie which can excite both these types of people. This movie is none other than 'The Interview' by Seth Rogen and Evan Goldberg. The movie is an awesome mixture of action and comedy and blends many other flavours through its plot too.
Sony has brought this movie to DADC now.
What initially starts off as the story of a talk show, "Stylark Tonight", hosted by Dave Stylark (James Franco) and produced by Aaron Rapoport (Seth Rogen) landing an interview with the world famous, tyrant dictator of North Korea, Kim Jon-un, takes many unexpected turns and will keep you on the edge of your seat till the very end.
The movie, if we may, is a roller coaster ride. With the initial humour of the talk show, followed by the protagonists' discovery about how one of the world's most important men likes their show turns for the worst when CIA agents recruit Stylark and Rapoport to help them assassinate the North Korean dictator. After being briefed about the mission and been given the required equipment, the interviewer and his producer fly off to Korea and start working on their plan after giving us a few humorous moments.
But what happens next changes everything. Poor Dave Stylark realizes just how good a man Kim Jon-un is after spending time with the dictator. What will happen next? Will Stylark and Rapoport finish their mission? Or will Stylark back out of it?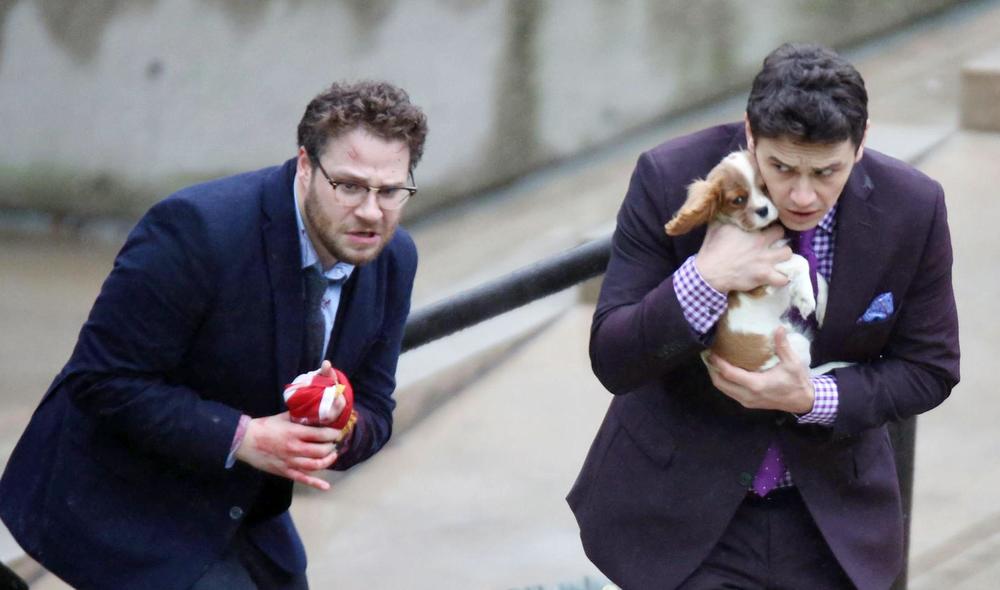 To find out, order you own Sony DVD, VCD or Blu-Ray right now on Sony DADC.
The film stars James Franco as David 'Dave' Skylark, Seth Rogen as Aaron Rapoport, Lizzy Caplan as Agent Lacey, Reese Alexander as Agent Botwin, Randall Park as Kim Jong-un, Diana Bang as Sook-yin Park, Timothy Simons as Malcolm, Anders Holm as Jake, James Yi as Officer Koh, Paul Bae as Officer Yu, Charles Rahi Chun as General Jong with guest appearances by Eminem, Seth Meyers, Bill Maher, Brian Williams and many other celebrities as guests on Stylark Tonight.
Buying the DVD on Sony DADC will get you additional bonus features which include:
An episode of 'Naked and Afraid' which featured Franco and Rogen.
The makers' commentary on the movie.
Get your own copy now and tell us what you felt about the movie by using the comments' section below.