On 6th April, 2010 a group of eight partners including Lei Jun, present CEO, founded an electronics company – Xiaomi Inc. in Beijing, China. Today, 5 years later, Xiaomi is the world's third largest smartphone manufacturer after Samsung and Apple.
The very name Xiaomi in Chinese means 'millet'. However, the co-founder, CEO and later, the President, Lei Jun has a different interpretation of this name. According to him, 'Xiao' of Xiaomi is part of the Buddhist concept in which a single grain of rice of a Buddhist is as great as a mountain and 'mi' stands for Mobile Internet (and even Mission Impossible). As a whole it means that the company wants to begin its work from little things and overcome obstacles which might seem to be "Mission Impossible"to bring about the revolution in innovation.
Xiaomi's rise has been a rapid one. The company has managed to fight common public perception which regards chinese electronics as cheap and unreliable. Today, Xiaomi competes on a global level to a largely positive response from everyone. How was this accomplished, though?
The Rise
Xiaomi's very first product wasn't a smartphone. The company first delivered software – a custom Android firmware called MIUI. This was followed a year later by a smartphone, Xiaomi Mi 1 in 2011. In 2015 now, the brand boasts a large range of devices. We've seen the launch of the Mi 4, and even a phablet series called Xiaomi Note.
Also read: 7 reasons to switch to an MIUI ROM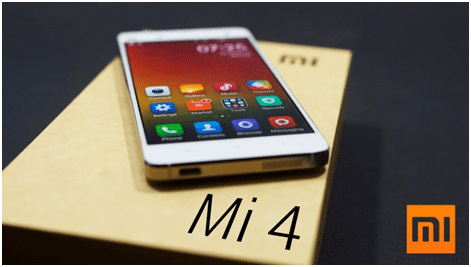 Xiaomi has diversified rapidly since then. It's product portfolio now includes the MiPad, a network router, smart TVs, cloud storage services, messaging service, external batteries, the Mi Band, smartphone accessories along with smart home accessories such as blood pressure monitor, air purifier, smart webcam, action camera, smart scale, power strip for quick and easy recharging and a smart lightbulb that can be controlled remotely for selecting light presets.
It sounds too good to be true – the instant success that the company has had with all its products and its global brand itself. But in fact, the company's taken some well-thought decisions and had a long term vision.
Xiaomi was ranked third for being the most innovative company last year and this year the company achieved the Guinness record by selling 21,12,010 smartphones from its website Mi.com (directly to customers on a single online platform).
And Rise..
A major reason behind Xiaomi's success has been the company's decision to price its smartphones at a very narrow margin on the basis of "bill-of-material-prices". This lets them deliver premium specs to consumers at an unsettlingly low price.
Xiaomi makes up for this low margin by selling a model for about 18 months (as opposed to 6 months for Samsung and other manufacturers). That's potentially 3x the sales other companies achieve. Xiaomi's decision to diversify into mobile phone accessories, gadgets for home, software, apps, video and themes serves 2 purposes. One, obviously is more sales. It's helped retain customers who tend to stick to 'official' accessories when they've purchased a Xiaomi phone. Secondly, it's served the vital need of building Xiaomi into a consumer brand which is instantly recognizable and reputed.
Perhaps the most significant difference in its business model has been the fact that Xiaomi does not own any physical store at all. Instead, it sells its products exclusively on the web. They may have the internet age to thank them for this, but the executives at Xiaomi deserve equal credit for capitalising on such a scenario and exploiting it. The decision to not run any physical store saves the company millions of dollars in expenses, playing a huge role in its bottom line.
There hasn't been much of an advertising blitzkrieg from Xiaomi is well, which is surprising, given that a startup with fresh funding is likely to want eyeballs on its products. Xiaomi has instead relied on word of mouth publicity for its advertising. And it's worked. It's a sign that the company indeed does make good products. But Xiaomi isn't stupid. Relying only on word of mouth publicity isn't a good idea. Negative reviews tend to trickle out. And given that the company is a new entrant to the industry, negative reviews is the last thing it needs.
So Xiaomi hyped its devices with negligible spending. Xiaomi's signature move of organizing limited availability flash sales to maintain supplies (and build attention and demand) is essentially free advertisement for its products.
Also Read: The Rise & Rise of SpaceX
In 2013, the company brought in Hugo Barra from Google to oversee its worldwide operations. Hugo's experience in Google has proved to be of significant value to Xiaomi, which has had its sales multiply many times over, while also having some of its internal quality and service issues fixed. Hugo knows what he's doing at Xiaomi.
It's been a dream run for Xiaomi thus far. And there aren't any signs of a slowdown in its pace.