Time has seen us bend our will over technology in such fashion that it has often left our mouths agape in awe-struck wonder. Virtual Reality (VR), which was once the stuff of science fiction, has now opened up a wide market in the tech-park. In the past year we saw all the big names in the industry hint at or outright announce their involvement in VR and its emerging market.
In March 2014, Facebook turned heads with its $2 billion buyout of Oculus, one of the leading VR headset manufacturing companies. This shows the importance and impact VR will have in the coming future, especially in the gaming industry. Everybody wants to put their hand into the cookie jar.
If somebody comes up to you and asks you, "So, what next for technology?", your answer should be Virtual Reality, because VR is all set to change the world in more ways than one deemed possible.
Also Read: Where is Virtual Reality headed?
Oculus Rift vs HoloLens
The Oculus Rift
We first take a look at Oculus VR, the company that has been and continues to develop their first product – The Oculus Rift, which is a head mounted display, facilitating VR. It has been under development since 2012, and to date the company has succeeded in releasing four different versions of the product to the developers so as to begin integration of the device with different games. Four iterations of the product have been made public so far – Developer Kit 1 (DK1), Crystal Cove (an updated version of the DK1), Developer Kit 2 (DK2) and Crescent Bay (an updated version of the DK2). Recently in May 2015, the company announced that a consumer oriented version of the Rift is in development and pre-orders for the same will be out starting late 2015.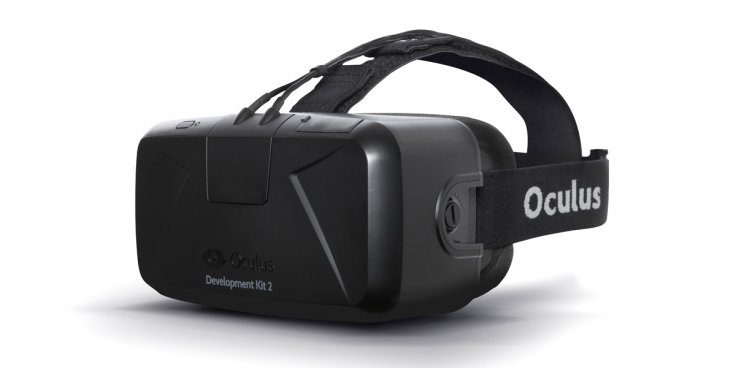 This product has managed to create a lot of buzz in the tech industry especially after their prototypes yielded astonishing results. Also, the recent acquisition of Oculus VR by Facebook goes to show how big an impact the Rift will have in the gaming sector. In simple words, what the Rift aims to achieve is the creation of a VR headset which allows players to step into games and take control like never before. The game you play is no longer limited to your screen, but stretches out to all that the eye can see. This VR headset projects the images onto a screen-like membrane which is very close to your eyes, making your brain think that it's a true image you are viewing. All this at an affordable price will send gamers into frenzy when they can finally lay their hands upon a product that has only been a dream so far.
HoloLens
Microsoft HoloLens is a smart glass unit which is a part of the Windows Holographic program, a computing platform that merges reality with virtual holographs or projections. Windows has announced that it plans to introduce Windows Holographic along with Windows 10. The HoloLens will be a self contained Windows 10 computer – the first of its kind.
The product has been in development over the past 5 years and was officially announced in 2015. It uses a HD-3D optical head mounted display along with advanced sensors. The user is to interact using voice, gaze and hand gestures. Microsoft has mounted a custom coprocessor into the HoloLens called the Holographic Processing Unit (HPU), apart from the CPU and GPU present therein. The HPU is efficient in processing data obtained by hand gestures, voice and speech.
We have seen in various futuristic movies how holograms are portrayed in computers. Windows is making that a reality by creating the first fully untethered holographic computer and HoloLens is the gadget which will help it in doing so. Microsoft HoloLens aims to help you look at the world in new ways, with a product which contains more computing power than that of an average laptop. Unlike the Oculus Rift, this VR masterpiece projects the light deirectly onto your retina and thus makes an illusion of reality for your brain to wonder. HoloLens lets you interact with holograms, making the world around you come to life. Various applications are under development so as to make it compatible with Windows Holographic. Holograms will soon be a part of most applications, if not all.
To Conclude
It is still too early to make definitive comments about both these products but Oculus Rift and Microsoft HoloLens are both technologies which will bring about a new chapter in the category that they are in. While the Rift mainly focuses on games and gaming, the HoloLens aims to make computing in general, a more futuristic experience.
Both products are similar in the sense that they require the user to wear a head mounted gear which will change their life and let them experience something new. Virtual Reality is a phenomenon which gives power to the users, making them feel superior and invincible, allowing them to do things which would be considered impossible in the world that they live in. Oculus VR and Windows are on the right track to capture this trait of the human race.
Oculus Rift will revolutionize the gaming industry. There is absolutely no doubt about it. We have seen mind blowing graphics in games over the past few years, which has left us numb and crying for more. Now imagine living in the game, breathing, feeling – simulation at its best. VR allows users to look at different scenarios, through different eyes, be it a 10 foot tall giant or a tiny animal scampering through the woods. It allows you to be a part of the action, quite literally.
The fact that they are priced quite affordably as of now is a big plus that will not be overlooked. Competitors will have some catching up to do. But if they do not act soon, Rift will take the fort like a storm.
HoloLens wants to change computing and take it to the next level. Holograms were a dream for many years, seen only in movies. The digital world will combine with the real one for the first time to showcase a new world where gestures are the only weapons you will need. As they say, everything comes at a price, and it might be a hefty one when it comes to the HoloLens. This could be a minus for the product, but not one which cannot be overcome.
Or perhaps we should ignore both of them, and focus on Magic Leap?