Kingston has been around as a leading manufacturer and provider of memory storage and transfer devices. Amongst the many other devices that the American, 1987-founded private firm develops, USB flash drives form one of the most vital chunk of the market. After the first commercial USB flash drive was launched in 2000, these portable devices took the market by storm. Popular amongst all digital device users, a large number of manufacturers started developing Flash Drives in various sizes and specifications. With the advent of cloud storage and Bluetooth transfer, the market for pen-drives did dip a bit but the novel technologies like USB 3.0, OTG devices and dual-connectivity have helped these compact devices with the resurgence.
One of Kingston's many new range of devices is the DataTraveler microDuo 3.0. Released under Kingston's DataTraveler microDuo Flash drives range, DT microDuo 3.0 provides the facility of additional storage in a compact and convenient form. Compatible with a multitude of tablets and smartphones that support the USB OTG (On-The-Go) functionality, this USB dual connector pen drive provides additional storage for Android OTG mobile devices. This is helpful for most of us Android phone users, especially those with limited memory space and no provision of expanding the storage space externally. The USB OTG standard allows mobile devices to directly connect to supported USB devices. Users can hence create backup for their documents, media files and other large files containing data, and can further share it with other mobile devices or even PCs using the OTG USB technology that is easier than using online cloud services.
Design and Physical Features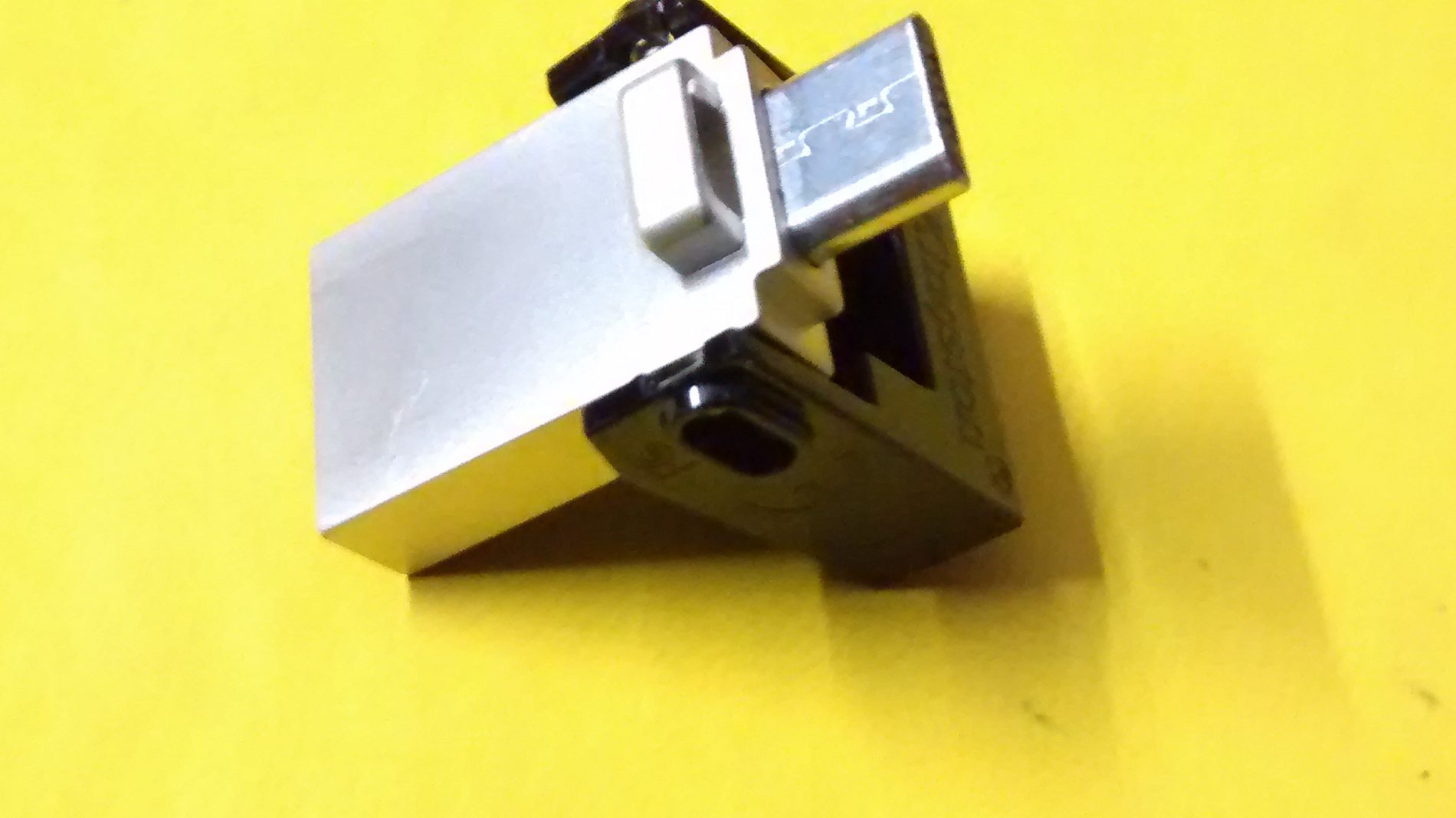 DataTraveler microDuo 3.0 is extremely compact in design. It is small and lightweight, thus making it portable and convenient for usage as it does not get in the way of other drives or devices that are plugged in to the same digital device. The USB 3.0 connector stays uncovered at one end while a rotating cap protects the microUSB connector from damage. The black opaque cover folds up to 90 degrees and exposes the micro USB plug at the opposite end. A locking hinge keeps the cover closed and in place when not in use. The dimensions of DT microDuo 3.0 are as follows: 27.63mm x 16.46mm x 8.56mm. The device might not boast of facilities for water resistance or shock resistance, but the sleek design does give it an aesthetic appeal. A small metal loop on the back of the flash drive body lets you attach the device to your keychain. This is highly recommended considering the small size of the drive.
Specifications
This dual-connector Flash Drive flaunts two connecting ends: a USB 3.0 connector at one end and a microUSB connector at the other that will connect easily to your Android devices. This allows it to be used a convenient medium of transferring files from your computer or laptop to your Android device.
Kingston's DataTraveler microDuo 3.0 comes in three capacities viz. 16GB, 32GB and 64GB. The 32GB variant actually provides you with a space of a little over 29GBs which might be a little disappointing for a few of you. To think of it, the space is not a bad deal as it allows you to travel around with huge chunks of data without adding up to the bulk or size demanded by the device.
The specifications as claimed by the manufacturer are as stated:
Capacities available for DT microDuo3.0: 16GB, 32GB, 64GB
Speed:
16GB – 70MB/s read, 10MB/s write
32GB – 64GB – 70MB/s read, 15MB/s write
Interface: (Dual-interface) USB 3.0, microUSB
Operating Temperature: 0°C to 60°C
Storage Temperature: -20°C to 85°C
Warranty/support: 5-year warranty with free technical support
Compatible with: Windows® 8.1, Windows 8, Windows 7, Windows Vista®, Windows RT, Mac OS X v.10.6.x+, Linux v.2.6+
The microUSB is compatible with many Android devices and can be used comfortably with any of the listed devices to expand the already available space of the device.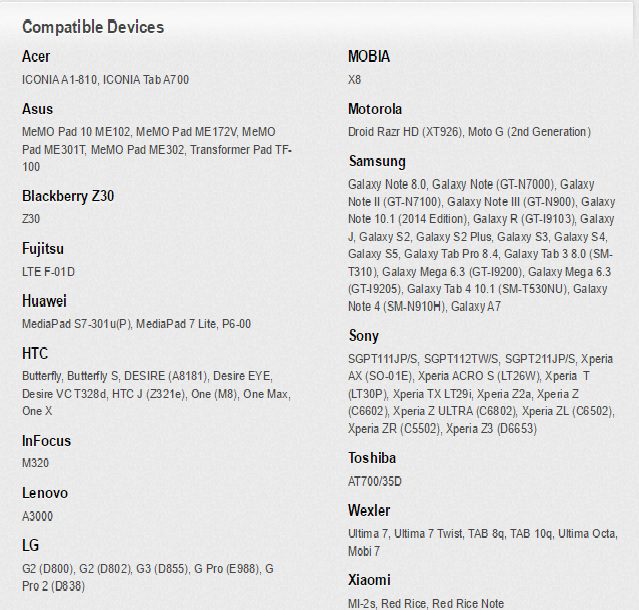 Performance
On testing the 32GB variant for the USB 3.0 connector for averaged serial read and write operations, the following observations were made:
USB 3.0: Read: 41.7MB/s; Write: 13.5 MB/s
This is a huge improvement from the regular USB 2.0 speeds and the drive was a decent performer when it came to the speed performance.
On carrying out a benchmark test with files of a total size of 700MB with Moto G (1st Gen, 8GB version), the following time estimates were made.
MicroUSB: Read: 75 seconds; Write: 105 seconds.
Kindly note that this is an approximate estimate and the performance may vary as per the Android device used and the configuration of the Flash Drive employed.
The device might heat up a bit in the process of data transfer, owing to its metal body and compact size, but it is not a matter of concern as the efficiency does not drop due to the thermal variations.
Is it worth a buy?
With the pros of being a Dual-interfaced, OTG USB flash drive that is easy to carry and small in size, the product is a winner in this aspect. The improved speeds as compared to previous USB 2.0 versions is clearly a step up, but is not as impressive as we would want it to be. Although the list of devices it is compatible with is not a very long one, it covers most of the popular devices available in the market. It is worth an investment if you are someone who would like to read documents or E-books while travelling, create a back-up of the snapshots clicked on your trip to a picturesque destination or even watch your favourite Netflix show series on the go. With the 32GB variant available at around Rs. 2000, it offers a good Gigabyte-per-price ratio and delivers well on the characteristics of an OTG USB drive.