There seems to be another disruptor in the continually expanding online market. In fact, we're witnessing the birth of a whole new category – social classifieds. Dubbed Fxchng, this service aims to revolutionize the static, spammy classified ads we've been seeing for decades.
Thus far, engaging in classifieds has usually been an avoidable affair. There's hardly any way to judge the reliability of an offer, and we usually never have any sort of background check we could perform. Fxchng addresses these very issues. By bringing in your social circle in to the picture, there's the all important added layer of trust to these transactions.
Additionally, social media integration actually solves the issue of reach too. With Facebook integrated into the classifieds platform, your ads are immediately visible to your friends, ripe for further resharing and therefore, multiplied reach.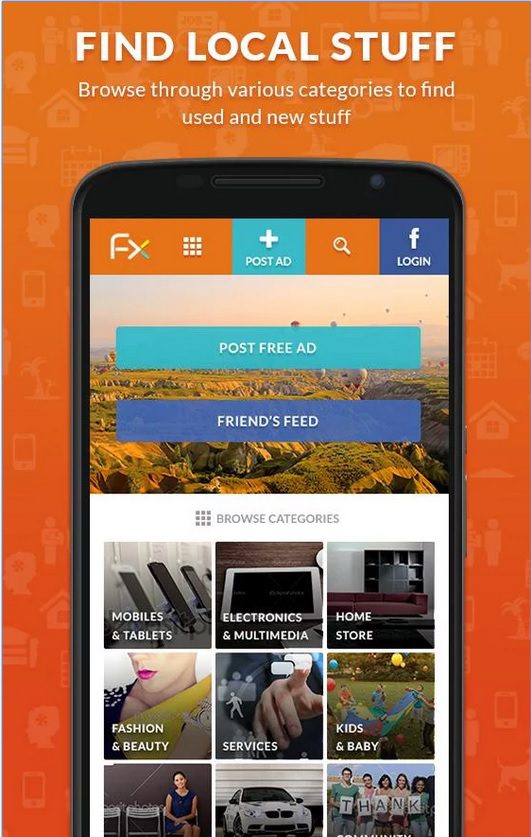 On the occasion of the launch, Rauf Syed, Founder, Fxchng.com said, "."Fxchng makes it fun and easy to buy, sell, trade online while getting help and support from your trusted friends and social connections. We want to give a platform to people where they can foster their friendship and also discover new connections to create a trusted community of like minded people. Involving social connections and reference based dealing will help us in preventing users from falling victim to fraudulent activities."
It's unreasonable to expect traction unless you target the biggest mobile platform in the world. The guys at Fxchng are well aware, and are releasing an Android app for the platform simultaneously with the portal's launch.
Of course, there's room for more. Fxchng doesn't have a rating system yet – which could go a long way in building reliability on to the platform and its users. Future updates to the platform are expected to feature this addition.
At the end of it, it's a neat idea that seems to be executed well, thus far at least. Having solved the dual issues of trust and reach, Fxhng seems to be a well made product. On the outside, at least. Whether it latched on to a sizable user base will make for an interesting observation.