The roaring sound of heavy machinery, the rapid movements of the production line and bustling lanes with adept workers dealing with the industrial machines like maneuvered exercises – these are all that the largest manufacturing giants and famous industrial brands boast of behind the scenes. To create a customer base of over 190 countries, it is a no brainier that a mega-brand will rely upon mega-technology and novel techniques to produce its invincible quality products in massive quantities.
Television shows like mega factories have captured the inside-stories of many of these brand names and have repeatedly intrigued us with these marvels. To get a sneak-peek into the distinct characteristics of the production lines of three of the largest manufacturing giants across the automobile, technology and consumer products, read on!
Related: The Tesla Gigafactory Will Change How The World Consumes Energy
The Ford Mega Factory: One of the Largest Manufacturing Giants
Nestle in Spain's north-eastern coastal city of Valencia, Ford claims to have built the "world's most advanced, flexible and productive" facilities. It is among the largest manufacturing giants. In a renovation project worth $2.6 billion, Ford boasts of creating Europe's most fascinating industrial wonderland in 2015. Powered by 600 robots and other unprecedented technological gambit, this mega factory rolls out 100 vehicles an hour and 400,000 vehicles annually. What captures the most attention is the ostrich-feather polishing line though. Among all the hi-tech features the low tech bird plumage is most distinctively talked about and why shall that not be the case! Ostrich feathers are good with collecting and holding the tiniest speck of dust particles owing to their unique construction and durability. Each feather is plucked exclusively from female ostriches and grows up to 76 cm long. Weighing just 3 grams, each ostrich feather do its job for up to five years before it has to be replaced. The human response in the paint-shop is thus reduced by 56 machines including the feather-dusting machines. The idea is to prevent static electricity from causing external dust particles and fiber to stick into the automobile as removing the minutest speck of dust before vehicles are painted can definitely enhance a smooth paint finish.
Despite ostrich-feathers and air chambers to remove loose fibers from the surface of the vehicle, there is a scope of some dust particles still sticking into the vehicle. To find these imperfections that are undetectable by the naked eye, technicians worked with the local university to develop a system. Once a vehicle painted using an energy-efficient "3-Wet" painting process that applies layers without the need for each coat to dry, it is kept under bright lights and scanned by 12 hi-resolution cameras. A camera then matches the images to ideal standards to detect the tiniest blemish in seconds.
Several other rounds of scrutinizing checks ensure that each batch of new components have been produced accurately. Moreover unlike standard automobile production lines, Ford's production lines are flexible in the means that 5 cars can be produced at a given point of time. It also caters to different variations of the same model viz. saloon and estate models or petrol and diesel variations.
Such is the marvel of the Ford mega factory which is employed with several other distinct features that have not been used in any of its competitors' production lines.
The Foxconn Mega factory
After reading the success story of a manufacturer that developed the technology behind its production line from good to better, we now read a story of an electronics manufacturer that took to the concept of automation and robotic technology as it became inevitable. The California based-electronics giant Apple Inc. relies on a Taiwan-based company, Foxconn that also happens to be the world's largest electronic components manufacturer. Over the past few years, Foxconn happens to be in the headlines for all the wrong reasons ranging from suicides committed by workers to the poor living and working conditions in the Shenzhen-based manufacturing plant. With reporters creating a Pulitzer-winning investigation on the atrocious working conditions engendered by the electronics giant, CEO Terry Gou acknowledges the need to improve the regulations for its electronics manufacturing technological sector.
Recent news reports claim that Foxconn recently replaced 60,000 workers with robots. In the pursuit of bringing in automation and robotics technology to the production line, the electronic components manufacturer has employed a range of robots. LS 3 is a 4 legged Boston-developed robot with advanced camera and sensor arrays that allow it to detect flaws and tell quality products from the flawed ones. Several other robots can take to adverse temperature and physical conditions to speed up repetitive tasks and complete them efficiently. Ranging from metal-case polishing, etching and several other manufacturing nuances, these robots can do it all. Foxconn has taken the robotics technology and has even started developing its own robots, for instance the Foxbot that can perform more than 20 manufacturing tasks, including pressing, printing, polishing, packaging and testing.
Manufacturing giant Foxconn Technology Group is right on track of time with its aim to create a "million robot army". With more than 30,000 robots employed every year, Foxconn predicts over 70% automation on its production line soon, where the machines or 'stable workers' can work for 24 hours a day even with the lights off. Terry says the workers can then work as technicians and engineers to improve efficacy and ensure quality work.
The increased automation at the manufacturer that manufactures Apple's iPhone's and iPad's, Samsung's Galaxy phone line, and Sony's PlayStation 4, and many other devices from various tech brands, has led to some policymakers to call for the introduction of a Universal Basic Income, which would counter the threat to livelihoods posed by automation.
Related: The Automation Angst: Justified or Misplaced?
The Nestle Mega Factory: One of the Largest Manufacturing Giants
We now look into a case story where the production line revamped because of the changing needs of the manufacturer.
An 1866-established Swiss transnational food and drinks company caters to a consumer base across 190+ countries. Nestle is strengthening its leadership in R&D by enlarging its global Product Technology Center in the UK, for confectionery. The two roles of Nestle Product Technology Center are: to develop breakthrough technologies; building blocks that are the basis of new product development and to deploy these technologies to the company's operations.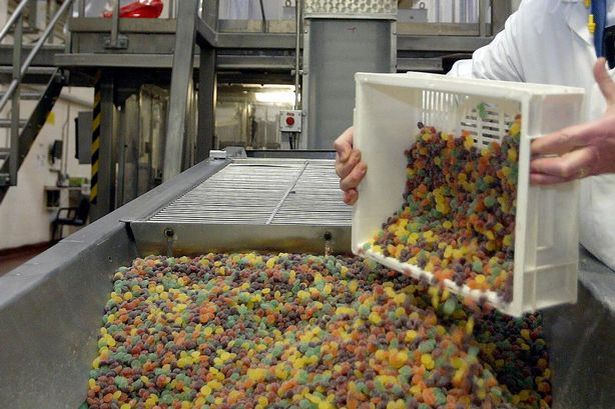 The 'pilot plant' or the miniature factory at the heart of the center is where the Nestle specialists and engineers develop and test technologies, manufacturing processes and equipment that is best suited for their confectioneries, before they are used. A pioneering sensory testing facility has been implemented for tasting of prototypes and finished products. To minimize wastage of water, carbon dioxide, and energy while maximizing output, concepts of 'lean construction', a global standard for designing and constructing more efficient and environmentally sustainable production systems, have been used.
With continuous processes to test research and develop technology for producing quality outputs, Nestle has mastered the art of merging mass-scale production with leading technology.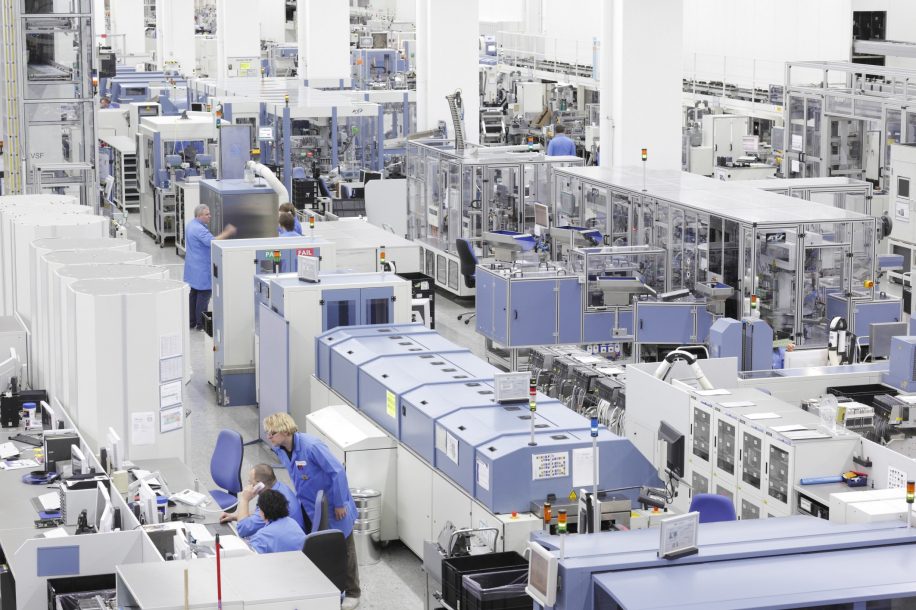 With technologies to bridge paradigms of manufacturing, factories and industries have evolved from the age of Industrialization to the current era of Automation. The unprecedented advancements made in each sector of production and industrialization, it is inevitable to see an age where in Mega factories is the quotidian concept.