NSA whistle-blower Edward Snowden delivered a global shock when released thousands of secret NSA files almost half a decade ago. It laid bare the amount of control the agency had over even even the most miniscule communication among the people. And, not just restricted to within US borders, but over the whole world. The case was so pressing that Snowden moved up to the Most Wanted List by US agencies.
So what was it that the documents revealead, that led the US government to declare Snowden as a public enemy? In simple terms, it turned out that all your communication was being monitored, with the NSA able to check it out without mostly anyone ever knowing. So if someone from the US was making an international or even domestic communication via text or call, he could be traced by the agency.
This led to a spike in demand for 'safe chats', or what's more popularly known in the tech sector as encrypted messaging services. While end-to-end encryption is now available on WhatsApp, there's something about its parent company that makes it hard for many people to trust. Tons of encrypted messaging services have now started to pour out into the market because of this demand from the masses. They obviously didn't want the NSA to see the pictures of their genitalia after all.
Today I'll be discussing three major players in this sector: Bleep, Signal, and Telegram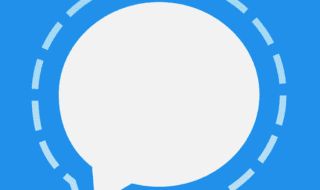 BitTorrent introduced their app, Bleep, in 2015 which uses a peer-to-peer, server less chat to its users. Open Whisper Systems was one of the first players in this market when it launched its app – Signal, in July 2014. Apart from instant messaging, Signal also allows its users to make encrypted one-on-one calls. Telegram, on the other hand, is a cloud-based, instant messaging application, but later it started providing end-to-end encryption(optional) to its users. It was initially launched in August 2013 but saw some major developments after 2-3 years of its release.
Features
All the three apps allow media like audio, video, and photos to be shared among people or groups. The standout feature of Bleep is that it uses no cloud – therefore there's no server to hack. The messages sent to the other person are only received by them and there is no third party through which it processes. So technically, it cannot be hacked. It also has a 'whisper' feature – where messages get deleted as soon as they are read by the recipient.
Signal has a timer feature – allowing the sender to set a timeout duration on a particular message. Once the time is up, the message gets deleted from both ends of the chat.
Telegram users can send messages to other users individually or to groups of up to 5,000 members. In 2015, Telegram also launched 'Bots' which are Telegram accounts operated by programs and can respond to texts or mentions.
Availability & Pricing
Bleep and Telegram are available on Android, iOS, Windows and Mac for download.
Signal Messenger can be operated on Android and iOS. In addition, it also has a Chrome app which can be used on desktops. All the three apps are completely free of cost.
Interface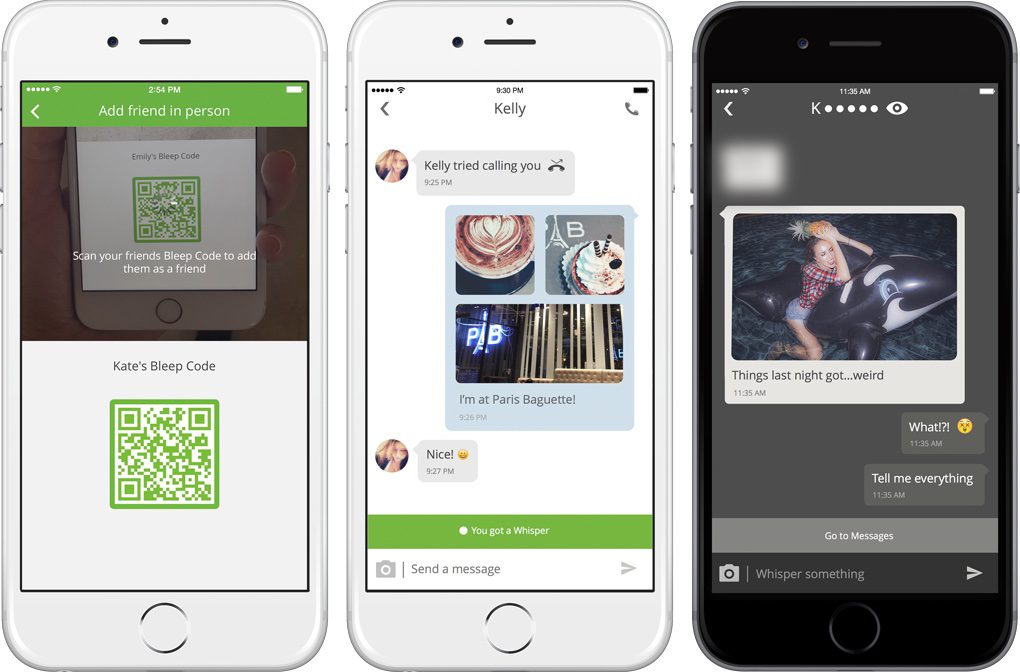 Bleep runs on the SIP (Session Initiation Protocol) interface, which serves as its engine. When the engine receives a SIP message from the SIP User Agent Client (UAC), it looks at its destination: the public key of the receiver. Most users label Bleep easy to use, but when compared to Signal, the reviews are mixed.
Signal blends private phone calls and messaging into a frictionless interface and allows quick organization of your conversations.
Telegram runs on CLI(Command Line Interface) and its Bot API allows users to create programs that use Telegram messages for an interface.
Downloads
In terms of downloads, Telegram trumps Signal and Bleep. Telegram has seen 62 million active monthly users as of 2015. Whereas Signal has been downloaded between 1 to 5 million times (2016) and Bleep has over 100,00 downloads around the same time.
Verdict
While Bleep is a 100% secure app due to its P2P connectivity, Signal and Telegram have found more financial success (and popularity too). Their encryption seems to have beat Bleep's originality. Having said that, Bleep is a relatively recent app and is are yet to see major development. It is too soon to judge.
If you're looking to get onto a platform that is most likely to have your friends, pick Telegram and Signal over Bleep. Telegram (and Bleep) is also available on Mac & Windows, delivering much better cross platform support. So if you're going to be using the app on your laptop or computer, skip Signal.
If you're looking to use an original, innovative product that delivers impressive security, head over to Bleep.
Downloads
Running Android?
Download: Bleep | Signal | Telegram
Running iOS?
Download: Bleep | Signal | Telegram