A cultural veer is almost certain the advent of globalization and industrialization – we've seen it play out in multiple societies as they are hit with these phenomenon in their own time. Modern society asks for a trend more than a mere conceptual renaissance in music and art. With the planet shifting en masse towards the electronic music vogue, India isn't lagging behind. Owing to the exquisite sense of diverse Indian music and culture, many were skeptical about the adoption electronic music would see in the country. However, Nikhil Chinapa was hard at work getting us acquainted with the genre with this company, Submerge way back in 2003.
Founding Submerge in 2003
Submerge was founded in 2003 by Nikhil Chinapa, Pearl and Hermit Sethi. Nikhil has been a fan of electronic music himself, and aimed to connect Indian dance fans with the best artists from all around the world. With Submerge Music, he tapped into the Indian talents and commercialised them. Submerge currently functions as an artist management company, a concert organizer and promoter and as a booking agency.
Submerge carries Nikhil's passion to develop and promote Indian music at all levels. The firm engages in music promotion via upcoming DJs and events in cities like Delhi, Mumbai and Bangalore and more recently, Hyderabad. Having featured with popular artists like Swedish House Mafia, Michael Woods and John 00 Fleming, Submerge has now being a premier India EDM firm.
The eventful journey of Submerge
4 years after Submerge was established, Nikhil Chinapa organized the first ever International Dance Music Festival, Sunburn in December, 2007. Held in Goa, it delivered techno, psychedelic trance and house tracks to a sizable crowd. The crowd-size has only increased ever-since. The artists performing in the Sunburn festival have also varied over the years, from Nawed Khan to Lost Stories.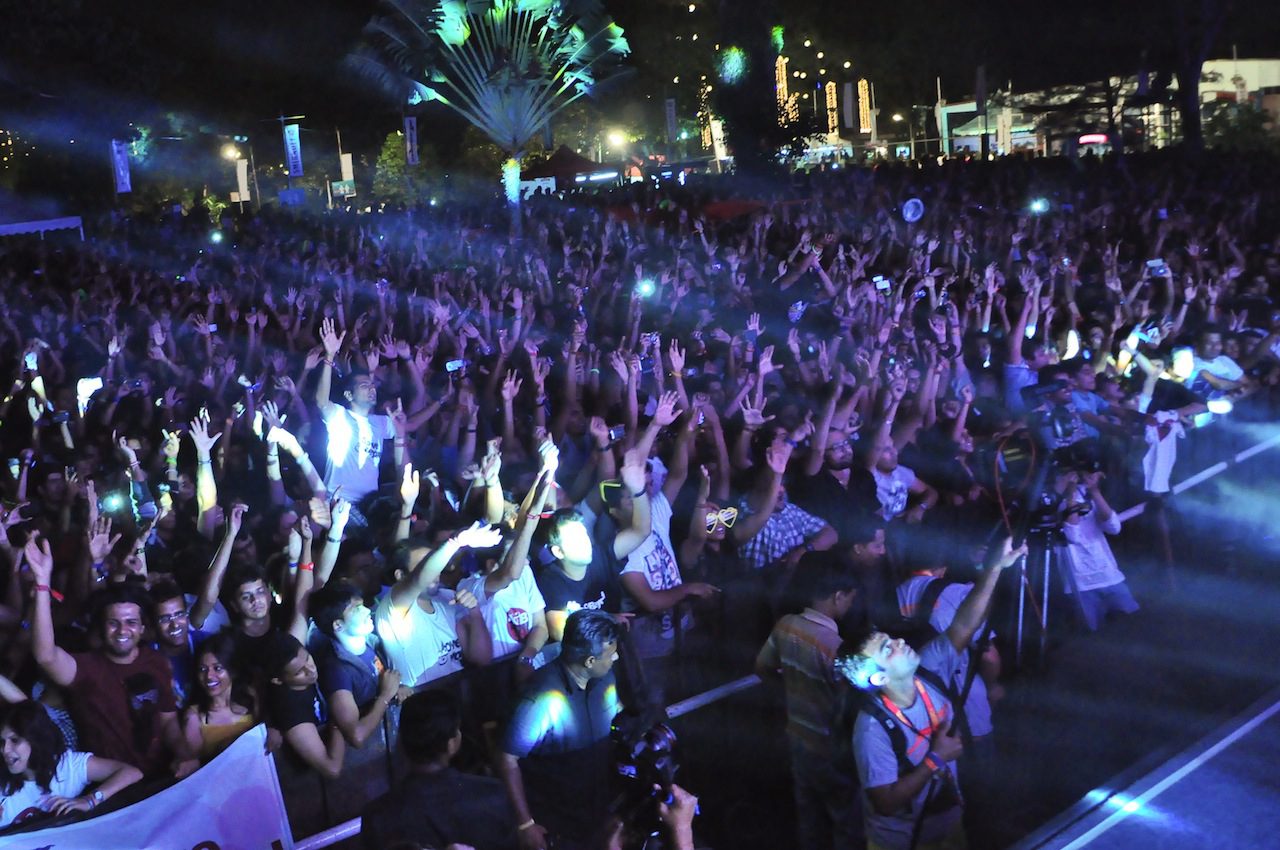 As Submerge went on to create a strong platform for electronic music to grow on, a strong countrywide network of budding artists was set up. The genre went on to gain an unprecedented popularity. While Swedish House Mafia sold 18,000 tickets priced at an average of Rs 4,000 in January 2014, Snoop Dogg's concerts could cash in on 1,000 tickets only for the price of Rs 2,500. However, in 2013, Sunburn and Nikhil Chinapa separated ways after a series of unresolved issues. Sunburn is now Percept's intellectual property.
Meanwhile, Nikhil partnered with Viacom 18 and designed Vh1 Supersonic. The event hosts acts like the iconic British tro, Above & Beyond, John Fleming and Albin Myers, among others. Percept's Sunburn and Vh1 Supersonic are the two strongest events with interesting artist-lineups to promote EDM in India.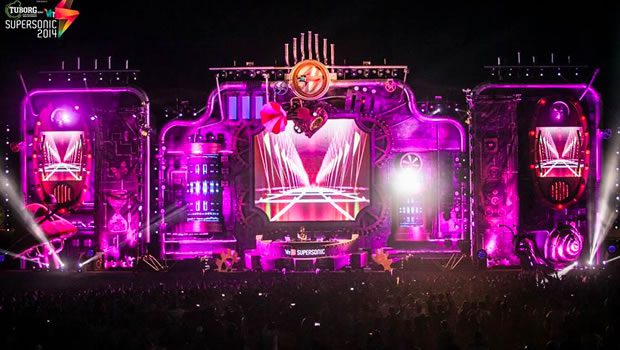 Also read: How Submerge has made its impact on music in India
Diversification
Submerge has now diversified the scope of its events to accommodate for evolving business premises. The firm collaborated with Great Britain's UK Trade and Investment, British Council and Visit Britain to host 'The Exchange Music Conference' in December, 2015. Besides building healthy and sustainable trade-ties between India and the UK, the educative conference aimed to expand the British music industry in India.
In the words of Hermit Sethi, Director of Submerge, "India is currently one of the world's biggest music markets and one that is quickly catching the attention of the world's biggest music festivals and artists. The Exchange is a forum curated to put the spotlight on the potential of the Indian music industry." Submerge also expanded into the northeastern states of India by launching the 'Submerge Dance Project'.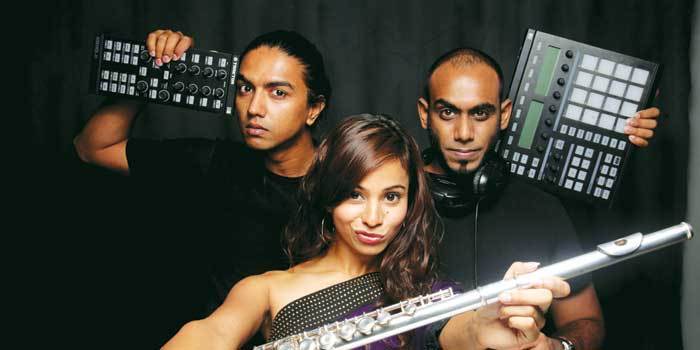 The dance music portal brought Albin Myers to Shillong, to connect with the Indian dance music fans out there. In 2016, Submerge collaborated with UMM (Underground Music Movement), one of India's leading fashion and clothing brands to curate a contest 'UMM CIRCUIT', a platform for aspiring DJs across the country to exhibit their skills.
What to expect soon…
Submerge brought in Above & Beyond and Lane 8 in 2017, both of which seem to have been a roaring success based on inputs we've received. Eric Prydz, Macklemore and Zedd, amongst others where here earlier in the year for Supersonic.
The firm intends to cultivate young talent and promote cutting-edge music that amalgamates technology, design and art into one form. Chinapa expects Supersonic will expand as a festival and might even attract crowd from across the continents. The upcoming Yotto India Tour, scheduled in May (19th – 21st May) will be Submerge's next big event.