Internet payments, Sustainable Energy, Aerospace, and now – music streaming. Elon Reeve Musk has plans to work on a music-streaming device for Tesla's vehicles. Though this isn't something entirely new in the market, with Musk it'd be wise to expect an unpredictable outcome.
The Need For Better Music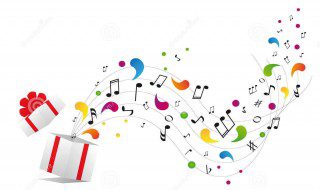 It's certainly another business move by Musk. With the announcement of its own music streaming service, it's left the business world quite perplexed. The electric car maker is already preparing for Model 3 sedan launch, while designing the Model Y & the Tesla Mini. This, in the midst of Musk occupying himself with the SolarCity solar roof launch, proposing a Solar City, and also trying to colonize Mars.
Tesla has already introduced a new Tesla Heard curated playlist in its vehicles. To deliver a better in-car experience and access to one's choice of music from any source, it aims to launch its own music streaming service. Musk says he finds it difficult to get a good playlist or a good matching algorithm with currently available technology.
Additionally, if Tesla begins to charge even nominal rates for the service, there's hundreds of thousands of dollars to be made – a decent addition to its bottom line.
Related: Music Streaming – Spotify vs Apple Music vs Google Play Music
What To Expect?
Elon Musk clearly isn't very interested in collaborating further with Spotify, or Apple Music in its cars. 
Tesla cars are currently built with pretty high-tech dashboards; so the addition of a music streaming service isn't a naive idea. Currently, Tesla offers Slacker Radio in its vehicles in the US. It has already integrated Spotify in its vehicles outside the U.S, like in Europe. Musk is reported to have met with major recording labels for building a dedicated music service in its vehicles. 
The music streaming service is of course, unnamed right now. But they are looking to choose Tesla Tunes over Tesla Music. Whether the service would be available just for Tesla car owners, or aim for a larger customer base through other platforms is still unknown. However, it would be very interesting to see how the music streaming service would compete with existing well established mega services. And going off on a tangent here – hacked autonomous cars now would not just lock you inside or drive you off track, they may also play you music you absolutely cannot stand. Good luck.
After all, such a music streaming business would be about creating a better in-vehicle experience at the end of the day.