So the final season of Breaking Bad just ended. Anyone else feeling purposeless in life? We know that feel, bros. But it's not the end of the world yet. Even if you haven't seen Breaking Bad, There are many more TV shows to ruin your productivity with. Take Dexter for example – the crime thriller has boasted of a loyal audience for a long time, one better only by Game of Thrones. While shows like Californication may carry the flag of the adult dramedy genre, Sherlock holds it own as one of the most intelligent shows on television.
So which TV Show should you move on to next? Yaabot brings you a list of the absolute best 5:
#5 Dexter ( 2006 – 2013 )
Crime, Drama, Mystery, Thriller
Runtime: 60 min
Episodes: 96
Dexter Morgan is a charismatic blood spatter analyst at the 'Miami Metro Police Department' who also happens to be a serial killer. Not the average serial killer though, he only kills criminals who slipped through the cracks of justice. Using M99, a 12-pocket knife roll- black kit and nothing but Plastic Wrap to kill, he is your perfect vigilante.
The series is based on the novel Darkly Dreaming Dexter by author Jeff Lindsay.
#4 Suits ( 2011 – )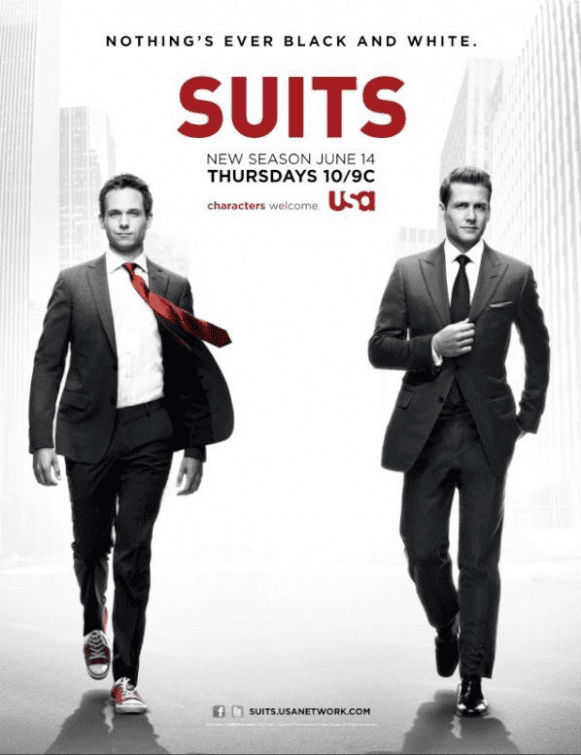 Action, Drama
Runtime : 45 min
Episodes : 38
Suits is one of the best legal dramas out there on TV these days. One of New York City's best closer, Harvey Specter sets out to recruit a new hotshot Harvard associate. This guy called Michael "Mike" Ross is on the run from a drug deal gone wrong and somehow lands up in the interview room with Harvey. With his natural intelligence, street smarts of a hustler and eidetic memory, he impresses Harvey and is the only one hired despite the fact that he is a college dropout.
#3 Breaking Bad ( 2008 – 2013 )
Crime, Drama
Runtime : 45 min
Episodes : 62
Let's say you're a high school Chemistry teacher, and the doc says that you don't have many days to live. What would you do?
Start cooking crystal meth? YES!
Breaking Bad is the story of Walter White, a genius but underachieving high school Chemistry teacher. He is diagnosed with final stage lung cancer with only a couple of months left. So, to provide for his family's future needs, Walter names himself "Heisenberg" and teams up with Jesse Pinkman, an ex-student to cook to world's purest and best 'blue' crystal meth.
#2 Sherlock ( 2010 – )
Crime, Drama, Mystery
Runtime : 90 min
Episodes : 10
Sherlock, is a modern take on Sir Arthur Conan Doyle's Sherlock Holmes character. It's like taking Sherlock (& Dr Watson) and putting them in 2012 – kind of like a thrilling, funny, fast-paced contemporary remake of the classic. Starring Benedict Cumberbatch as Sherlock Holmes and Martin Freeman as Doctor John Watson, Sherlock is among the most intelligent and engaging shows you'll come across on TV.
#1 Game of Thrones ( 2011 – )
Adventure, Drama, Fantasy
Runtime : 60min
Game of Thrones has it all – Drama, politics ,Religion, loyalty, corruption, sex, war, crime, and punishment.
It's the story of a medieval-like fantasy world struggling in the only game that matters, i.e The Game of Thrones. In the mythical lands of Westeros, seven noble families are at war for the Iron Throne. The possession of which ensures survival through the 40-year winter to come.
Cersei: "When you play the game of thrones you win, or you die. There is no middle ground."
It is an adaptation of George R. R. Martin's series of fantasy novels, "A Song of Ice and Fire".