Apple Garageband is a novelty (like most Apple products) but also receives its own share of skepticism from amateur music producers who cite it as being very limited in terms of tools. Like most DAWs, Garageband supports plugins, but it does so in the Audio Unit (AU) format as opposed to the more common VST plugins.
All this while, Garageband has always been the software with all additional loops and instruments available free of cost on the App Store. However, with the recent version of Garageband that came with OS X Mavericks, half the instruments and loops have been turned into in-app purchases. Besides, most plugins have stopped working thanks to the software supporting only 64bit AU component files. It is another story that people took ages to familiarize themselves with the completely overhauled UI and discover how to even access the plugins that they had been using over the previous version.
I've faced similar problems, but despite all that, I must say I have found it rewarding to work with Apple Garageband 11 along with a few free AU plugins helping me get the sound I have in mind. Here are a few of them to start with. Note that these plugins are great in no particular order. You might simply find one much more resourceful than others depending on the kind of music you're into.
1. BITTERSWEET
This is a simple and straightforward plugin that has one big knob with two ends – Bitter and Sweet. With some dynamic compression and limiting effects, the plugin best works on drum tracks. You will be surprised to get those crisp cymbals and post-punkish snare shots even with the default drum-kit on Garageband. Add some reverb to the track and there you go!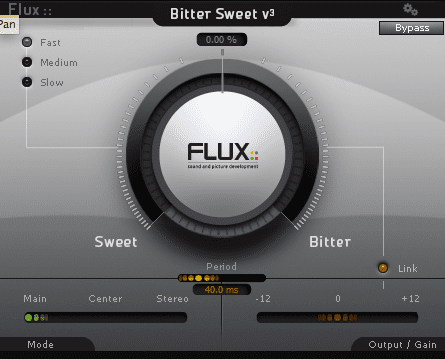 2. CRYSTAL
Crystal is a synthesizer that gives you warm and soft analog tones to back your mellow work. Although you will also be surprised to find its extended collection of rather abrasive patches best suited to give your tracks an industrial edge during production. Either way, the envelope shapers give plenty of freedom to work with your tone. But I'm sure you'll get to that only after you have had enough of its almost unending collection of presets patches.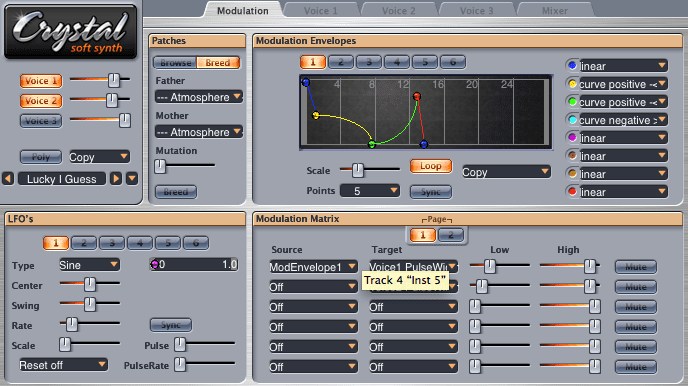 3. SYMPTOHM / MELOHMAN PE
Melohman is another free synthesizer plugin with a number of analog options, but also includes some really cool bass tones as well as some electronic drum samples to get the perfect 2-step garage sound. While the plugin hardly offers freedom to modify your patches, don't be deceived – the meta patch feature has some crazy modulation options that can turn around rather soft bass lines into heavily ring-modulated metallic drones.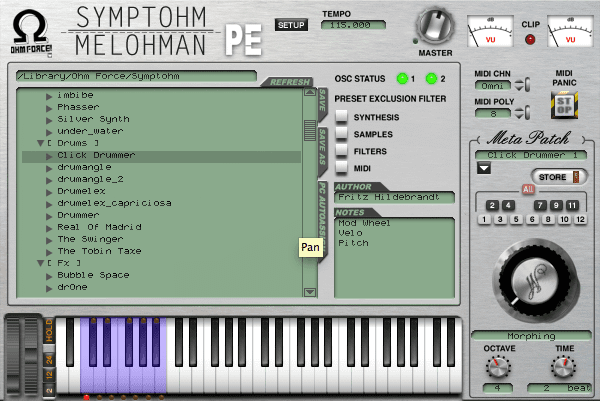 4. FROHMAGE
Frohmage is an effects plugin whose working I've not yet figured out. I'm absolutely certain there is a filter among other things in there, but I'm not too sure what the other knobs do. Regardless, Frohmage is a plugin one must have in their arsenal if they're looking for whacky sounds out of very regular instruments. Also works great for trip-hop production with the default jazz drum kit that comes with Garageband.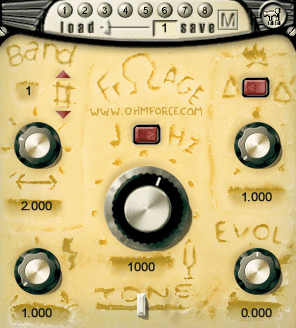 Each of these comes with unique additions to Garageband. Fiddle around with presets first, and then go on to craft your own tone once you get a hang of what each knob does. Oh, and don't forget that the automation feature in the Garageband used with these plugins can do wonders with the dynamics of your music!