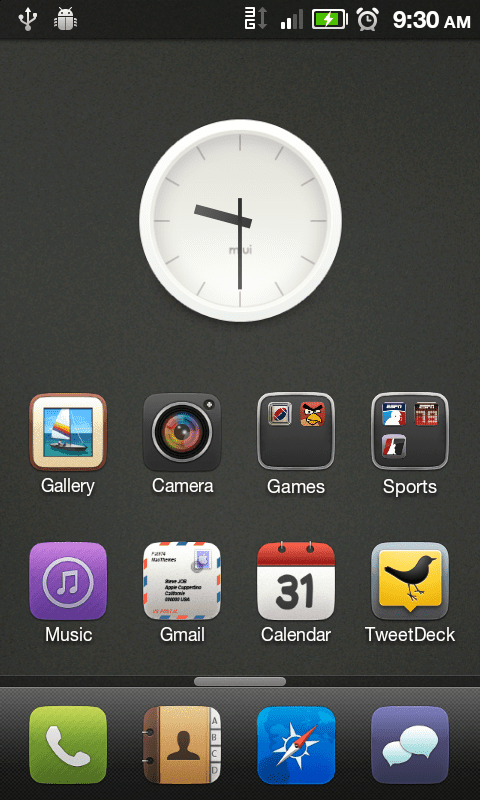 Installing a custom ROM is the best way to push your smartphone to it's extreme limits. It not only allows the user to make use of the full potential of the beautiful technology used, but also gives the user a choice for what they favour; Speed or Performance, UI or Features, Raw Power or Reliability.
MiUI from Xiaomi is one of those few ROMs which combines all the mentioned parameters in a single ROM, thus making it one of the most popular ROMs out there. It's ocean of features and large bandwidth of supported devices make it very popular with users of all sorts of Android devices.
In this article, we will explore 7 different reasons why MiUI should be the firsthand choice for those of you who want to fall in love with your smartphones.
Battery life
One of the main disadvantages of Android development is that it messes with the Battery life of the device. Most custom ROMs use Kernels which reduce the battery life of the smartphone to a great extent. Not only that, the way the UI works makes the battery drain considerably faster than normal.
MiUI uses kernels which favour the battery life of the device and also has a very innovative way of reducing battery loss using the built-in battery saving app and the security app. All in all, MiUI has one of the best battery lives a custom ROM could offer.
Simple and Beautiful UI
Using Android with it's plain menus and same old icons might sometimes make you want to throw your phone out of frustration. To cure this, switch to MiUI. It has a gorgeous interface and all the elements are very clean and will make you fall in love instantly.
If you are a person who loves the way the iPhone UI looks and want to experience it with a lot more features and with looks, a notch higher, then MiUI is the ROM for you. And for those of you who don't like the iOS interface or just think it's too plain, our next reason will make it up for you.
Themes and Customizations
For all those CyanogenMod fans out there, CM is not the only ROM that supports customizations and allows the user to apply or create different themes. The collection of themes in MiUI is enormous and not only that, if you don't like any of the themes in the store, you could cook your own very easily.
These themes not only change the icons, wallpapers, lockscreen etc but they also change the UI, meaning that menus, lists, the status bar, the phone dialer and almost everything in the ROM can be changed according to your liking.
However, the awesome part isn't any of this, but the fact that you can mix and match any elements of any theme in order to get a unique look that fits your needs. And if you feel that MIUI is too iPhone-like out of the box, these themes and the level of customization help deter that idea.
Data Monitor and Firewall
MiUI has an integrated monitor for your data, WiFi, calls and messaging usage, with the option to set a notification when you hit a certain percentage of your allowed Data plan. The firewall is another neat addition that helps you deny access to Data and/or WiFi on a per application basis. Not only are these two features better than the ones on stock Android, but they also work more professionally and are more reliable.
Faster and Better Updates
The updates roll out quickly for this ROM and bug fixes are acknowledged much quicker than by the other developers. Each update can be accessed using OTA (Over The Air) and thus downloading and installing them is much easier and considerably quicker.
We also get weekly updates with bug fixes or special features for those of you who appreciate them and want changes in your experience once in a while.
Integrated Task Management
MIUI offers a couple of ways to manage your background applications –
First, when leaving an application, you can long-press on the Back button to totally quit it and not just leave it in the background.
Second, when you long-press the Menu key to view your most recent 12 applications, MIUI shows a highlight around those that are still running and gives you an App Killer option to terminate all background processes and free some RAM.
Integrated Virus Scanner
MiUI is preloaded with Tencent's anti-virus software. Tencent is one of China's largest Internet companies founded in 1998 which has a range of platform services such as QQ Instant Messenger, WeChat, QQ.com, QQ Games and QZone. This makes your smartphone more secure without installing any 3rd party applications.
Conclusion
These were just 7 of the reasons why MiUI is a good choice for a custom ROM. Once you use this magnificent ROM, you will really feel that Android has come a long way. Reverting from a MiUI ROM is going to be a hard time for you as you will be losing a lot, not just in features, but in the shear feel and power of the ROM.