We don't need to define entrepreneurs for you. But we could agree on certain characteristics you'd find among successful entrepreneurs. What could be the driving factor that is common among them? What makes them so famous for their achievements? It's passion.
And unless biopics are made depicting the entrepreneurial journey of successful entrepreneurs, many of us would fail to understand what these amazing people journeyed through. Movies like JOBS, and The Social Network has depicted the lives of Steve Jobs and Mark Zuckerberg whose entrepreneurial ventures have created a huge impact in each of our lives. Another 5 such entrepreneurs who deserve their own biopics are listed below.
 #5 – Thomas Edison
The 1940 biographical movie titled "Young Tom Edison" shows the early life of the inventor, there has been no biopic made to depict his life through adulthood. He has led a very interesting life by publishing his own newspaper "Grand Trunk Herald" at the age of 15. Due to his heroic act of saving a station agent's son, he became a telegraph operator. At the age of 19 in the year 1866, he became an employee at Western Union Company in Kentucky but he lost that job eventually when one of his experiments led to sulphuric acid penetrating through the floorboards and onto his boss's desk.
Although he had a number of inventions, the first one that gained him recognition on a wide scale was the phonograph, the first instrument that could record someone's voice and play it back. And this instrument was invented by a man whose hearing was poor! He also has 2,332 patents worldwide out of which 1,093 patents were in the United States. Some of his greatest inventions are Electric Lamp, Ore Separator, Kinetographic Camera, and Alkaline Battery among many others. In the year 1876, he set up his invention factory in Menlo Park where he discovered the famous electric light bulb. After the success at Menlo Park and with the money he earned, Edison built a new laboratory complex which was bigger and better equipped in West Orange, New Jersey.
On the personal front, Edison was married twice and had 6 children one of whom became the Governor of New Jersey. He proposed his wife through Morse code that he had taught her.  Henry Ford and Harvey Firestone were some of the significant figures who had close relations with Edison.
#4 – Richard Branson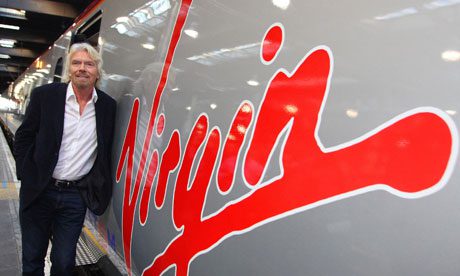 He drove a tank into New York's Times Square and fired a canon at the Coca-Cola sign. Sailed the Sex Pistols in a boat so that they could serenade the House of Commons with the banned song "God Save the Queen". Made a public appearance wearing a $10,000 bridal silk gown. Was the first person to fly across the Atlantic Ocean in a Hot Air balloon. All these are just some of the instances in Sir Richard Charles Nicholas Branson's life that makes it worth being portrayed on celluloid.
In the year 1968, at the age of 18 he launched his first successful business; a magazine named Student. He hoped that the magazine could be the voice of young activists. And the first Virgin business launched in the year 1970 and after that there was no stopping. The Founder of Virgin Group is not only a respected entrepreneur but also an adventure junkie who has broken records. One such record was that he was the first person to fly across the Atlantic Ocean in the largest hot air balloon in the year 1987. In the year 1991, he flew from Japan to Arctic Canada at a speed of 394km/hour.
#3 – Jeff Bezos
The pioneer of the e-commerce industry grew up in a middle-class family and often showed intense scientific interests. After graduating from Princeton University, he worked at D.E.Shaw & Co. In the year 1994 he left the company in order to develop amazon.com
Initially, he named the company Cadabra Inc. which was often misheard as Cadaver Inc. and thus he had to rename it as Amazon. By analyzing a report on the future of Internet, Bezos first created a list of 20 products that could be sold online and he narrowed this list down to books. What started as an e-commerce website for books now is an e-tailer for a number of products ranging from electronics to fashion.
He is also the founder of Blue Origin, a company that is dedicated to decreasing the cost and increasing the safety of the spaceflight. Recent speculations state that he and Richard Branson are in a discussion for commercial spaceflight opportunities that could be made available to civilians. To prevent any other company from shaping the digital book future, he invented Kindle. Having established himself as the e-commerce emperor and also re-invented the book trade, Bezos long-term plan is to establish a permanent human colony in space one day.
#2 – Bill Gates
Also Read: 5 Things You Didn't Know About Microsoft
Born in the year 1955, this man challenged his University professors that he would be a millionaire by the age of 30. He became a billionaire by the age of 31.
Gates was born to an eminent lawyer and a schoolteacher and was an argumentative but brilliant child. Realizing his potential, his parents enrolled him into a private school known for its academic excellence and this was where Gates was first introduced to a computer. By the age of 13, he had begun computer programming with his childhood friend and the co-founder of Microsoft- Paul Allen.
He was accepted into Harvard University but he dropped out of the college to Microsoft. And through the years, the company has undergone various cycles of transformation under his leadership. Thanks to Microsoft and many other companies, the vision of "a computer on every desktop and in every home" has become a reality in many parts of the world. The man is not only the Richest Person in the world according to Forbes but he is also a philanthropist whose "Bill & Melinda Gates Foundation" has helped solve many major problems relating to agriculture, healthcare.
He is known for his humble personality and although he did not graduate from Harvard University, he was awarded the Honorary Doctorate degree from the University. His jovial nature can be witnessed in his speech at the commencement ceremony at the University when he said "I'm a bad influence. That's why I was invited to speak at your graduation," he said at the commencement ceremony. "If I had spoken at your orientation, fewer of you might be here today."
His personal blog: gatesnotes.com shares his experiences of his meetings with people, the books he reads and all that he is learning.
#1 – Elon Musk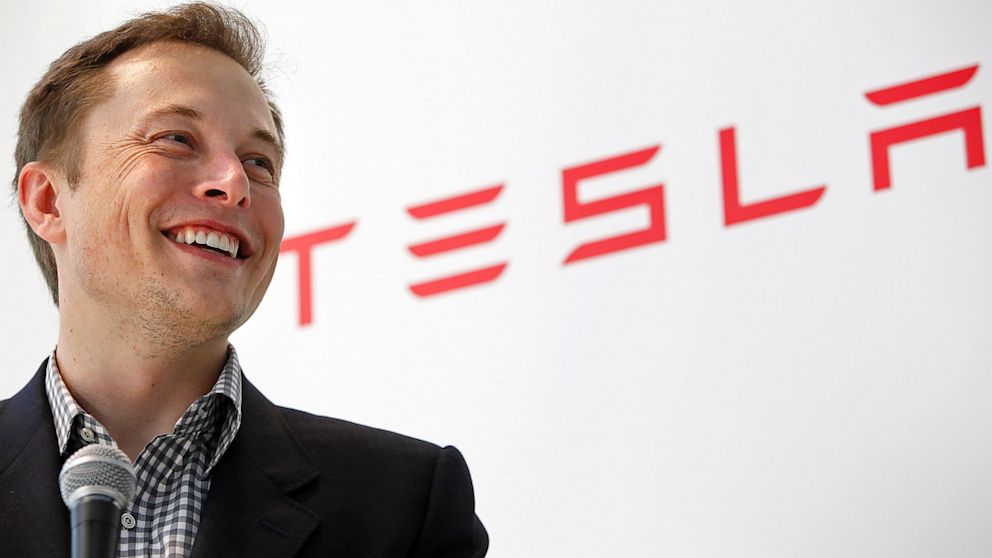 Elon Musk is a rockstar at the moment, and one of the greatest entrepreneurs. Why shouldn't he be? He's putting men on Mars, for God's sake! The mastermind behind companies such as PayPal, SpaceX, and Tesla Motors spent most of his childhood in Pretoria, South Africa before moving to Canada at the age of 17. His Alma Mater includes Queen's University and Wharton Business School in University of Pennsylvania. He joined Stanford University to obtain a PhD in physics but left after two days to pursue his entrepreneurial aspirations.
His first ever entrepreneurial venture was Zip2, a software company that he founded with his brother. The company developed and marketed a city guide that was useful to the newspaper publishing industry. In March 1999, he along with Peter Thiel founded X.com, an online financial services and e-mail payment company which later merged with Confinity that operated a subsidiary called PayPal. SpaceX was his third entrepreneurial venture that focused on advancing the state of rocket technology. Contrary to popular belief, Musk is not the founder of Tesla Motors but he did contribute major funding for the company's Series A. The company's primary goal is to commercialize electric cars, and Musk is the man leading that mission.
His philanthropic efforts led to Musk Foundation, which focuses on science education, pediatric health, and clean energy. He was the inspiration of Iron Man as stated by Jon Favreau in one his articles.