SpaceX vs. NASA is quickly becoming one of the recognizable, yet unspoken rivalries in humanity's race to the Moon. In the aerospace research and development space, both organizations have unique goals and objectives that drive their mission.
SpaceX or Space Exploration Technologies Corporation, founded by Elon Musk in 2002, is a commercial aerospace spacecraft manufacturer, launcher, and satellite communications company focused on the development, manufacturing, and operation of advanced rockets and spacecraft. The company operates with the goal to make space exploration more affordable and accessible to the public.
In that regard, SpaceX has achieved several milestones, including launching the first commercial spacecraft to dock with the International Space Station and developing reusable rocket technology.
NASA or National Aeronautics and Space Administration founded in 1958, on the other hand is a government agency responsible for researching and exploring space. Its primary goal is to increase scientific knowledge of the universe. The organization is known for its numerous pioneering contributions to the space industry, including the development of the Apollo space program, which put the first human on the moon, and the successful launch of the Hubble Space Telescope. NASA also works to advance technology to make space exploration safer and more efficient.
SpaceX vs. NASA: Technology
Let's compare SpaceX vs. Nasa in the context of spaceflight organizations.
As far as rocket technology goes, SpaceX has a clear advantage. It's a supplier to NASA, after all.
However, if we're looking at space exploration in its entirety, NASA is dominant.
For instance, SpaceX is the only company with a fully reusable spacecraft (Starship) and a working methane rocket engine (Raptor), making it the industry leader in spaceflight technology. However, NASA's space exploration spans the entire solar system and beyond, which hasn't been achieved by any other organization yet.
While Elon's rockets are surely superior, it's because he can invest all of his earnings into a single project. But there's no way for SpaceX to take on all the scientific missions that NASA has planned. Spaceflights are only a part of the enormous responsibilities of NASA in space research and exploration.
The biggest projects currently going on at NASA and SpaceX are the construction and development of NASA's Space Launch System and SpaceX's Starship.
Spacex vs. Nasa – The Starship vs. Space Launch System
Once in operation, SpaceX's launch system will consist of two stages: the launch vehicle known as Super Heavy and the Starship. Super Heavy is powered by the Raptor rocket engine, burning a combination of liquid methane and liquid oxygen.
The basic principle of a liquid fuel rocket engine is that two propellants, – a fuel such as kerosene and an oxidiser such as liquid oxygen – are brought together in a combustion chamber and ignited.
The Starship is designed to operate both in the vacuum of space and within the atmospheres of Earth and Mars, using small moveable wings to glide to a desired landing zone. The development of these components was completed last year. However, SpaceX's Starship completed its first fully integrated launch before exploding during its first orbital test flight because the rocket failed to separate from its booster. 
Nasa's Space Launch System will be taking over from the discontinued Saturn V as the most powerful rocket the agency has ever used. The current incarnation (SLS block 1) stands at almost 100 meters tall. The first SLS launch was successfully completed in November 2022 when the SLS was on a mission called Artemis 1, carrying the uncrewed Orion. It produced a maximum thrust of 8.8 million pounds, exerting more power than any other rocket ever – thus rightfully called the launch of the most powerful rocket by many.
The above projects, although of different scales and with different outcomes were massive technological undertakings and reflect on the abilities of both the organizations.
Is SpaceX better than NASA?
An Oxford case study 'How to Solve Big Problems: Bespoke Versus Platform Strategies' published in 2022 claims that SpaceX could be more efficient than NASA. The study examines the difference between one-off projects focused on "quantum leaps"—the NASA Space Shuttle or the Space Launch System, versus repeatable platforms like containerized shipping, auto manufacturing, and SpaceX's vehicles.
The distinction is not public vs private, rather a comparison of technologies. The researchers are focused on organizational principles that lend themselves to successfully delivering transformative projects at scale.
Planners behind projects that attempt to achieve a massive gain in a single leap tend to delude themselves into thinking the actual costs of the project will be much less than expected, because if the real costs were known, the projects would never be attempted.
However, reusable or repeatable platforms grow incrementally. These aren't just digital constructions but real world activities that share several characteristics: Repeatability, extendability, the ability to absorb new knowledge and adapt to new situations.
However, as I just mentioned, NASA is responsible for more than just spaceflights and has years of experience backing it. This leads to a lot of highly impressive projects and missions from the government space agency.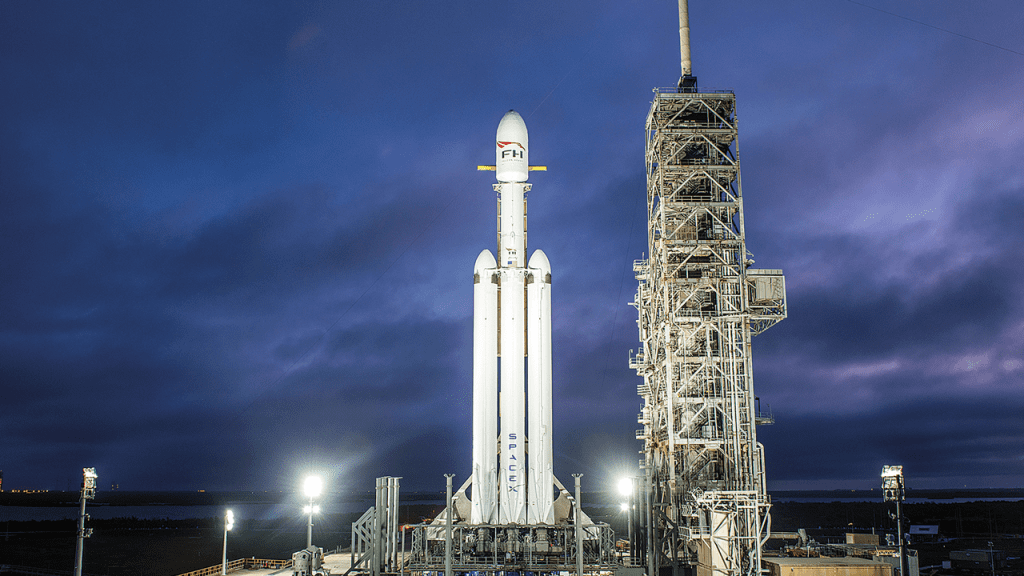 The History of SpaceX
If we look at the rise of SpaceX up the launch value chain, it has had an impressive development from the small Falcon 1 rocket, to the expendable Falcon 9, to the reusable Falcon 9, to now the Falcon Heavy. The company focused on solving one problem, small satellite launch, before extending its model to ridesharing, larger satellites, spacecraft, and people.
SpaceX learnt and borrowed knowledge from legacy NASA programs, cutting-edge software development, and its own constant testing. Its engineers took the Falcon 9 architecture and adapted it into Falcon Heavy, the first American heavy-lift rocket in decades.
If we look at the single-time bigger projects like the NASA rockets – SLS, Apollo, or the Space Shuttle, these are designed from the top down over years to solve a single problem- an approach that failed to be sustainable over the long-term because of their high costs.
SpaceX vs. NASA: Business and Operations
SpaceX is a for-profit company established by Elon Musk in 2002, whereas NASA, established in 1958, is a taxpayer-funded government entity free to pursue scientific discoveries that are not directly linked to financial gain.
NASA has been the harbinger of space exploration for decades, and their missions are renowned for their technological innovation and ambitious timelines. However, the cost of a NASA mission can be prohibitively expensive. The costs associated with building, launching, and operating a spacecraft can exceed hundreds of millions of dollars.
On the contrary, SpaceX missions are far more cost-effective. The company leverages reusable spacecraft, cutting-edge technology, and efficient manufacturing techniques to reduce the cost of a mission to a fraction of what NASA missions cost. On average, a SpaceX mission costs around $60 million, making it significantly more affordable than a NASA mission.
We Need Both NASA and SpaceX
NASA's ability and tendency to support companies like SpaceX has reshaped the US aerospace industry landscape. NASA also fosters innovation in this industry by opening it up to new aerospace contractors, who put greater emphasis on new technologies that lower the cost of spaceflight.
US companies can now compete for a global launch market that was previously the domain of Chinese and Russian rockets. NASA also benefits by having multiple domestic and international partners able to launch spacecraft and fly crews and cargo to the International Space Station.
SpaceX and NASA first inked a deal in 2014. Currently, buzz is around the NASA SpaceX Crew-6 mission. SpaceX Crew-6 is the sixth crewed operational NASA Commercial Crew flight of a Crew Dragon spacecraft, and the ninth overall crewed orbital flight. The mission launched on 2 March 2023, and it successfully docked to the International Space Station on 3 March 2023. Crew members assigned to NASA's SpaceX Crew-6 mission are now in orbit following their successful launch to the International Space Station from NASA's Kennedy Space Center in Florida.