Apple switch to USB C from lightning charging on the new iPhone 15 line has enthusiasts excited. However, Apple's switch also highlights how confusing the USB C cable marketplace has become with the iPhone charging changes.
With new standards introduced constantly, figuring out which USB C cord does what is a nightmare. This issue extends beyond Apple's ecosystem and continues to impact all tech users today.
Apple Switch to USB C Charging
At its September 2022 event, Apple unveiled the iPhone 15 models that transitioned from Lightning to USB C charging. This change was prompted by a European Union rule mandating USB C across electronic devices to reduce e-waste and simplify charging.
The iPhone 15 line, including the higher-end Pro models starting at $999, now features USB C ports instead of Apple's proprietary Lightning port. This allows the iPhones to charge via the same USB C cables used for many other devices.
Apple also announced its new AirPods Pro will come with a USB C charging case rather than Lightning. However, the company warned that government mandates like this EU rule could stifle innovation.
The switch to the more common USB C port on the iPhone 15 highlights the increasing regulation Apple faces. As Apple aims to kickstart sales growth amidst its recent slump, moves like app store and payment reforms could limit some of its business practices. But the USB C transition brings conveniences like faster charging and connects iPhones to accessories and cables other devices use.
Apple's Switch to USB C: A Long Time Coming
After over a decade of sticking with Lightning, Apple has finally embraced the switch to USB C charging with the iPhone 15 models following Apple's iPhone charger change. Apple's switch brings its mobile devices in line with other electronics that have adopted USB C, including Apple's iPad and MacBooks.
Having a common charger is a win for simplicity. No longer will Apple fans need to juggle multiple cables to power their devices with the iPhone charging changes. However, Apple's switch has resurfaced the complex issue of USB C cable labeling.
USB-C vs Lightning: Not All USB C Cables Are Equal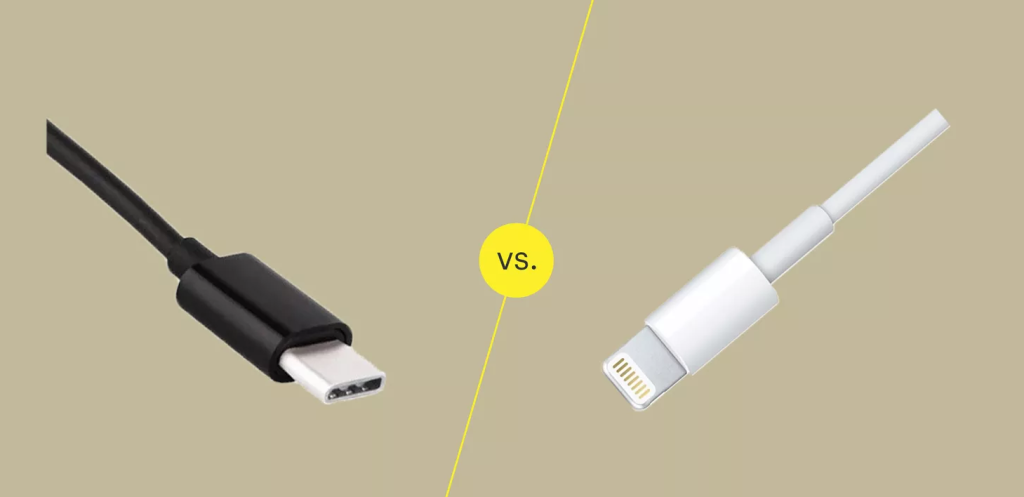 With Apple's switch to USB C charging on the iPhone 15 models, the inconsistencies with USB C cable labeling have become more problematic. At first glance, a USB C cable seems like any other USB C cable. But while the USB C connector looks uniform, there are many USB C cable capabilities to consider:
Charging speed – Cables have different max power delivery, affecting charging speed with the iPhone charger.
Data transfer speed – Varies greatly depending on the USB version supported.
Video output – Not all cables support video out to displays.
Power role – Some cables are charge-only, while others swap power bi-directionally.
And that's before even getting into future standards like USB4 that could bring more iPhone charging changes.
With Apple's switch to USB C, users cannot always reliably use any old USB C cable and expect full functionality. Trying to decipher differences at a glance is virtually impossible for average users. There is a need for simple, clear labeling and icons on the cables themselves.
Apple's Confusing Cables: USB-C vs Lightning
A prime example of how complex USB C is evident in Apple's cables. With Apple's switch to USB C charging on the iPhone 15 models, Apple fails to properly label capabilities like charging wattage on their cables.
There are no labels or obvious indicators detailing speed or capabilities. Apple does the same with its USB C to Lightning cables. The new iPhone 15 Pro has faster potential USB data speeds, but this won't be achievable with standard cables without an iPhone charger upgrade. Apple will sell a USB 3.2 cable to unlock this, yet it looks much the same as cheaper, slower versions.
With Apple's switch to USB C, consumers need help to identify cable capabilities within Apple's ecosystem and the broader tech world. It's an increasingly frustrating situation with the iPhone charging changes.
Apple Switch to USB C: Need for Better Labeling
There have been steps towards simplifying USB C cable identification, but progress remains slow. The USB Implementers Forum (USB-IF) has put forth a voluntary certification program that defines logos and icons that can be used to denote USB4, USB 3.2 and other capabilities.
Unfortunately, many cable makers have yet to adopt these labels consistently. As such, they remain cryptic to most everyday users even after the iPhone charger changes.
With Apple's switch to USB C on the new iPhone 15 line, demand for third-party cables will likely surge. This highlights the need more than ever for manufacturers to clearly distinguish cable capabilities through prominent labeling, packaging information and cable markings.
Accessory manufacturers must provide clear, unambiguous labeling as Apple switches to USB C on the new iPhone 15 line with the iPhone charging changes.
Operating system makers also have a role to play. Google's Chrome OS already dynamically detects cable data speed and notifies users if it may be limiting device performance. Building features like this into iOS, Android and Windows will help remove the confusion surrounding USB C and the iPhone charger changes.
Tips for USB C Cable Shoppers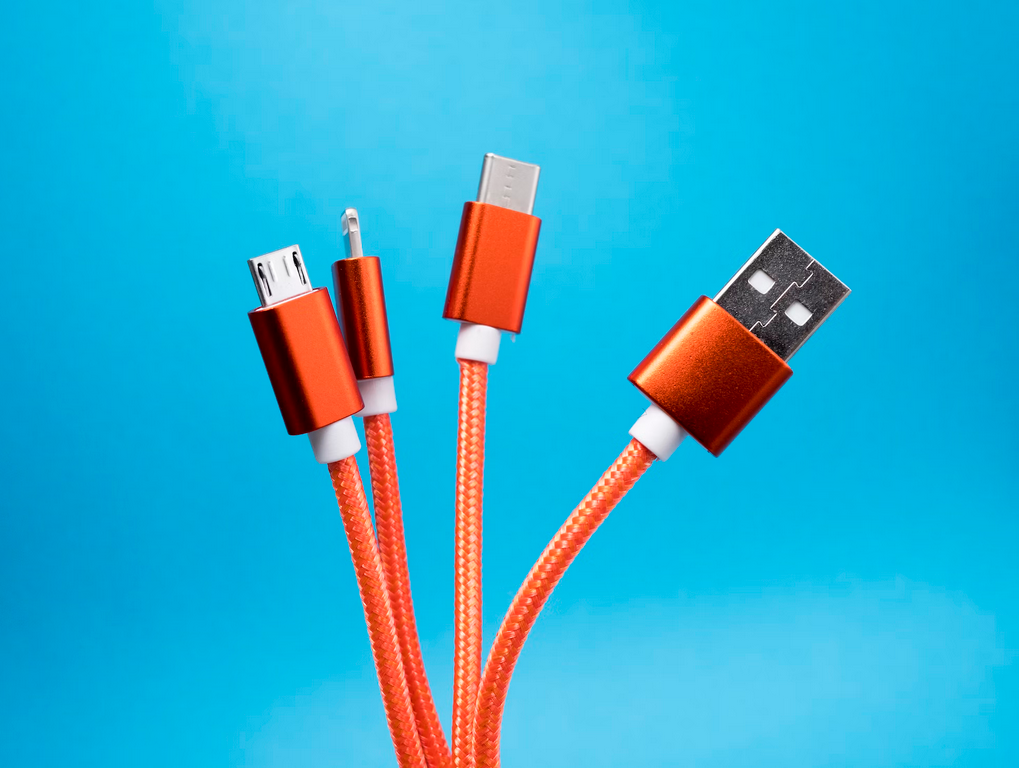 Until better labeling standards are universally adopted, there are some tips shoppers should keep in mind when purchasing USB C cables after the iPhone charger changes:
Stick to trusted brands – Cables from well-known makers like Anker, Belkin, Apple, etc., are less likely to have compatibility issues.
Check packaging details – Look for maximum power delivery, data transfer speeds, video output support and other capabilities listed.
Note certifications – Logos for standards like USB4, USB 3.2 Gen 2 or Thunderbolt indicate higher performance.
Consider cable thickness – As a rule of thumb, thinner cables typically support lower speeds and power.
Test cables thoroughly – Try different functions like video out and fast charging to ensure the cable performs as expected before purchase.
These tips will help you avoid buying underperforming USB C cables after the iPhone charger changes. But ultimately, the onus should be on manufacturers to provide clear, unambiguous labeling of cable capabilities on the cable itself. The universal adoption of USB C makes consistent standards more important than ever with the iPhone charging changes.
Apple Switches to USB C: Lightning Accessories Become Obsolete
One casualty of Apple's switch to USB C will be the billions of Lightning cables and accessories consumers have acquired over the years. Following the iPhone charging changes, these will become obsolete without an iPhone charger adapter.
For iPhone owners with large existing Lightning ecosystems, repurchasing cables, chargers, and adapters will be frustrating following Apple's switch to USB C. However, Apple does include at least a USB C to Lightning adapter in the iPhone 15 box for connecting older peripherals.
After the iPhone charging changes, the environmental impact of large amounts of e-waste generated from obsolete Lightning accessories is also concerning. Apple does run a recycling program for old products and accessories. Nonetheless, the sheer scale of waste produced partly by Apple's forced transition could be better.
The Bumps in the Road to Full Apple's USB C Adoption
While Apple's switch aligns it with the broader tech shift to USB C, some challenges remain before it can become universal even after the iPhone charging changes.
Full adoption of USB C still faces hurdles. Not all device manufacturers are yet fully on board with the USB C switch. And there are still some use cases where USB C may not be optimal.
Holdouts Remain
Although Apple was a major holdout for years, they are no longer the only company resisting switching to USB C after the iPhone charging changes. Some smaller electronics makers continue using micro USB and proprietary charging solutions rather than embracing the switch to USB C.
And outside of phones and mobile devices, many appliances and gadgets have still not adopted USB C. For example, many wireless headphones still rely on micro USB rather than switching to USB C.
Until big and small brands align on switching to USB C, complete uniformity will remain elusive even after the iPhone charger changes.
USB-C vs Lightning: The Problem of Size
Another barrier is the physical size of USB C. While versatile, the USB C connector itself is fairly large. This makes it difficult to fit on very compact devices.
Small wearables are instances where the bulk of USB C could be prohibitive. For these categories, proprietary connectors may remain necessities rather than switching to USB C after the iPhone charging changes.
So, although Apple's switch helps push USB C into the mainstream, there are still some instances where other charging solutions will persist. True ubiquity will only come when USB C is embraced equally by both large and small manufacturers, even after the iPhone charging changes.
Wireless iPhone Charging Next?
Apple's switch to USB-C may only be a temporary stopgap on the path to fully wireless iPhone charging. Rumors suggest models in 2024 could rely solely on wireless charging and abandon ports entirely after the iPhone charging changes.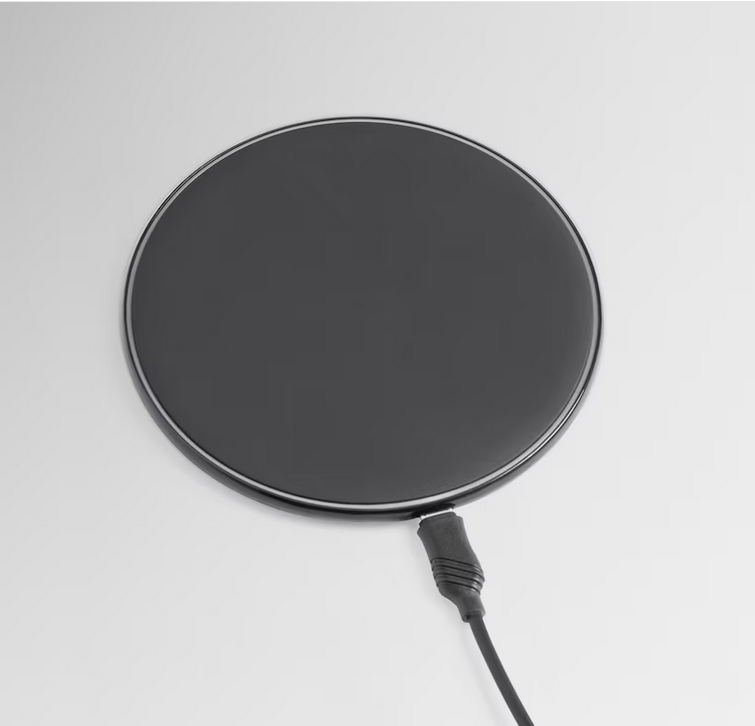 For now, switching to USB C brings needed convenience and compatibility to iPhone charging. But we may not be plugging in phones after the iPhone charging changes.
Conclusion
In closing, Apple's switch to USB C charging on the iPhone 15 models is a leap forward for convenience and compatibility. However, it also highlights the wider issue of inconsistent USB C cable labeling that impacts all tech consumers even after the iPhone charging changes.
Apple, manufacturers, and operating system developers need to work together to implement clear, universal standards. Comprehensive labeling and software notifications will be key to eliminating confusion caused by the iPhone charger changes. With improved transparency, the benefits of Apple's switch to USB C can be fully realized by everyone. It is also rumored that fully wireless iPhone charging could come in the future, eliminating ports entirely.
Want to learn about the evolution of iPhones over the years? Check out our complete visual timeline showcasing all iPhone models and key feature changes since 2007.
Frequently Asked Questions
Is Apple switching to USB C?
Apple announced on Sept. 12, 2023, that it plans to adopt the USB C connector for all four new iPhone 15 models, helping USB C become the connector of choice of the electronics industry, nine years after its debut.
What year did Apple switch to USB C?
At a time when many Android phones still used the annoying and not-flippable Micro USB port, Apple embraced USB C as the future port for Macs, starting with the 12-inch MacBook in 2015. It was certainly a helpful jump start for USB C to get traction in the tech world, but it was a tough transition for many.
Why did Apple go back to USB C?
Now, Apple is switching to USB-C, not necessarily because it wants to, but because it has to. The European Union adopted a law requiring all phones to be compatible with USB C chargers. This could have a lot of benefits for users. Notably, USB C offers much faster charging and data speeds.
Why did Apple refuse USB C in the past?
Apple claimed that switching to USB C would be a logistical nightmare for its users who would have to flock to the nearest store to replace their now-obsolete Lightning cables. Although, it's worth noting that Apple has switched interfaces in the past.