It's been confirmed that Microsoft will launch Windows 10 some time in the middle of 2015. After the poor response to Windows 8, Windows 10 is going to be a very important release for Microsoft. On one hand, it needs to rectify where all Windows 8 went wrong and offer PC users a reason to upgrade. On the other hand, Microsoft also continues to lose ground in the mobile sector as well. Windows 10 will actually have to be the jack of all trades here and prove a lot. How does Microsoft plan to achieve this? To make sense of it all we have compiled 10 things you need to know about Windows 10.
1.Why Windows 10 and Not 9?
When asked about Windows 10's name, Windows chief Terry Myerson and Joe Belfiore avoided answering this directly and joked about saying "seven ate nine" and then added "breadth of the product family" justifies the grandiose name. We believe, Microsoft wants us to think of the latest version as a fundamental change to how Windows works and the company is skipping a version number to show it. It has a lot to prove anyway, so if that's why they are skipping a number to show how big its getting, we are not complaining.
2.The Smart Menu
Old is new again with the Windows 10 Start menu. The new Start Menu will take you back to the good old days, sitting on the left side of the screen and presenting that familiar pop-up column of shortcuts. And if you liked Windows 8, there's something more, the new menu will incorporate Live Tiles that you can customize according to your convenience.
3. On Which Devices Will It Run On?


It is too early to say if your machine will support Windows 10. Windows 8.1 did introduce 64-bit computing requirements that ruled out some old processors, but otherwise played well with PCs that weren't too old. It would be safe to say, if you are picking up a new device any time between now and Windows 10's release next year, it should work perfectly fine. Other than this it should work on all devices. Microsoft had demonstrated only the desktop version during its revelation at a press conference. But Windows 10 will be for tablets, smartphones and embedded products, too.
4. About The Apps
Apps will be coming along too, though Microsoft hasn't explained how. One thing is for sure that you'll be able to buy one app from the Windows Store and expect it to run on all your devices. Developers will presumably need to make universal apps that will adjust their look and feel, depending on your devices size and capabilities.
5. The Looks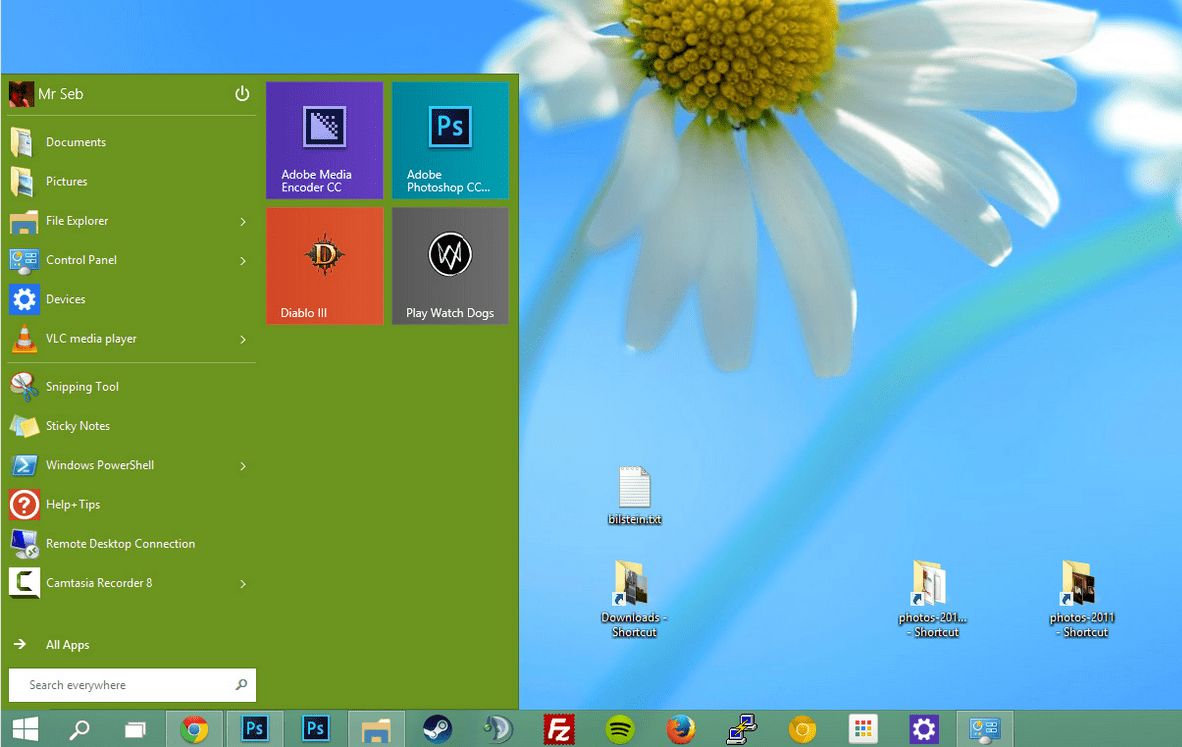 With Windows 10, the familiar "windows" metaphor is back; you'll be able to re size the new-style apps and drag them around the screen like before. Conversely, if you're using an older Win32-style app, it will be able to "snap into place" and fill all the available screen space just like the modern apps.
6. Is It Still Touch-Enabled?
Yes. Which means you'll still be able to use touch to do things like scroll and pinch-to-zoom on laptops and desktops. There is also a added on feature, tentatively called "continuum," for people using two-in-one PCs. When one detaches the keyboard from a Windows 10 hybrid, it will ask if you want to go into the tablet mode. If yes, the UI changes to better match for a tablet. The app expands to full screen, and the start menu switches into a larger-icon mode. Neat right?
7.Other Improvements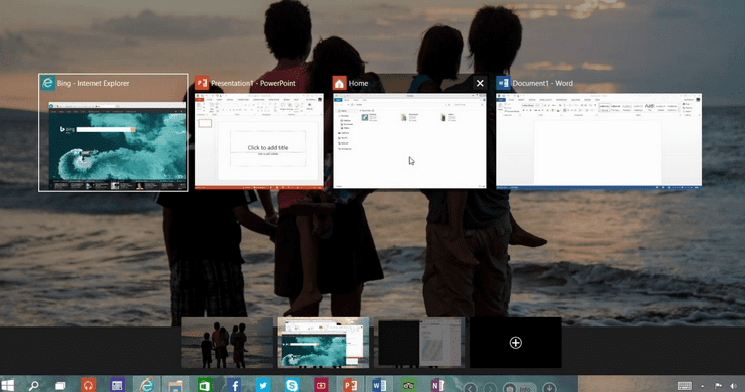 Like OS X and Linux, Microsoft is finally adding two very popular features to Windows: a multitasking feature called "Task View", where you can see all your open windows in one place, and the ability to create multiple desktops for better Window organization which is called Spaces on the Mac. You can launch this multitasking view from a new "Task View" button in the taskbar.
8.Release Date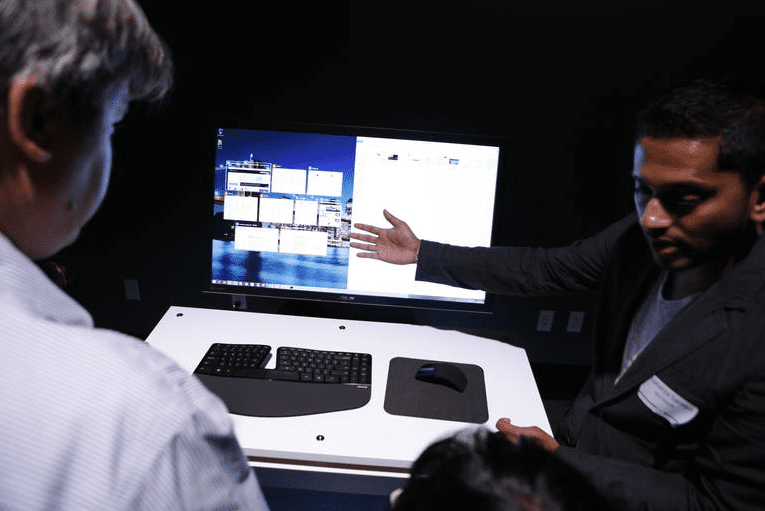 Microsoft expects to release the OS sometime in 2015. Its still difficult to predict a month or a quarter to be precise.
9.Pricing
The cost for the retail version has yet to be determined. Microsoft isn't saying anything about prices yet, or any incentive programs to get people to upgrade from older OSes.
10. This Is Just The Beginning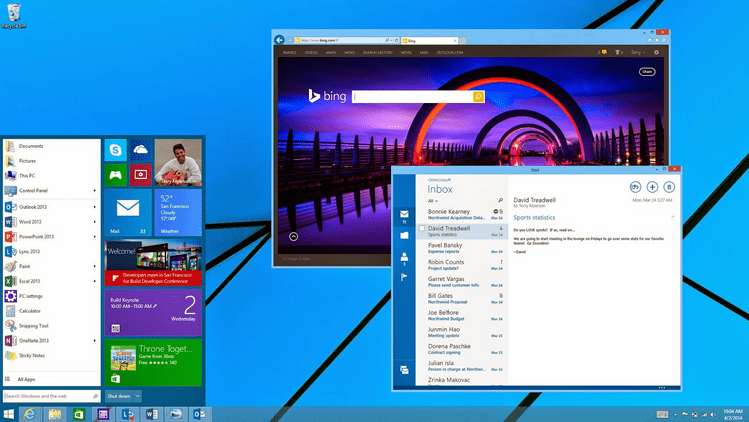 Though Microsoft 10 is at its preliminary stage of development, there seems to be a lot to look forward to. We hope to see many more improvements and refinements of the concepts that have been demonstrated so far.