Taking the plunge and moving to group collaboration tools? There are 3 primary players you'll want to look at – Slack, HipChat and the more recent Microsoft Teams. All of them deliver on core features and functionalities. But sometimes offering an array of services isn't enough –  you've to choose one tailored to your preferences. Let's analyse all the players in some more detail for you.
History
Slack is arguably the most popular collaboration tool on the market right now. Launched in 2013, it had signed up 8000 users within 24 hours of its launch. By 2016, Slack had grown to 4 million users, with more than 25% of them paying. Slack continues to add a large number of users on a daily basis – noteworthy ones include NASA's JPL, and eBay. It is now valued at upwards of $1 billion.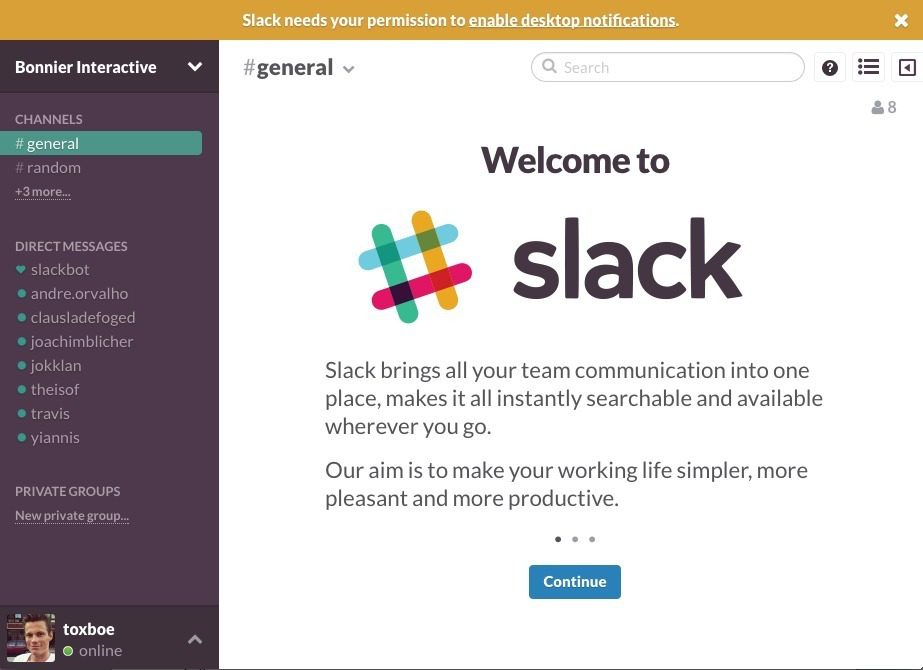 HipChat is older, having begun in 2010 before it was acquired by Altassian in 2012. Hipchat does not release user statistics, but notable users include Expedia and RunKeeper, amongst others.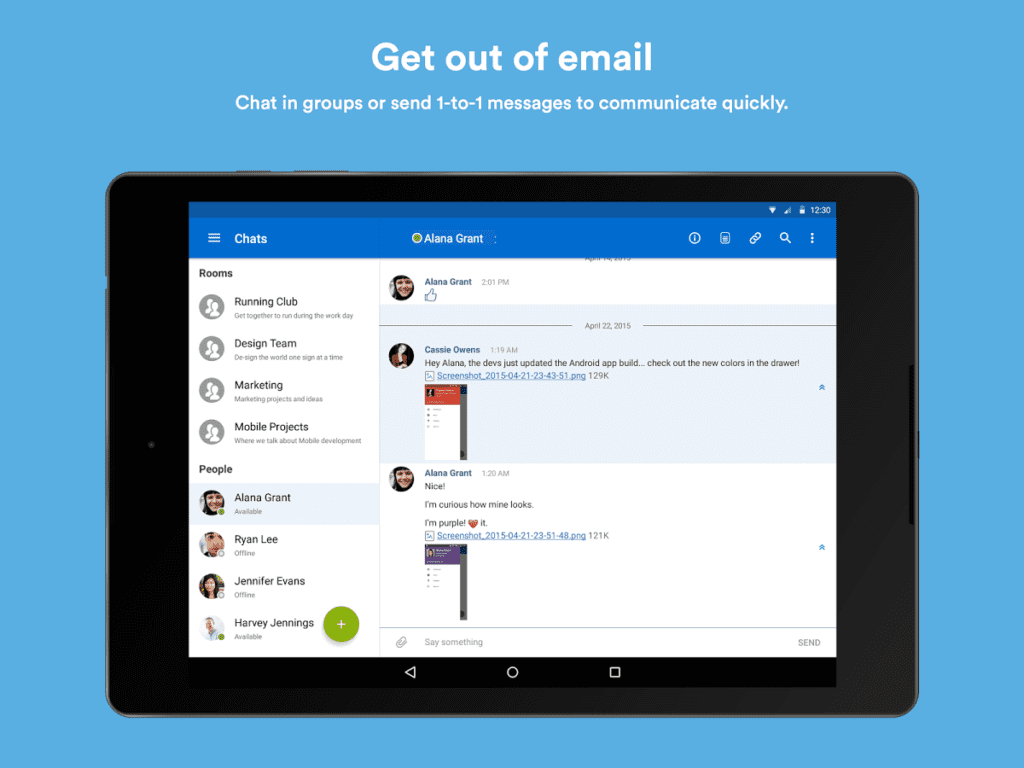 Microsoft Teams is the latest major player to hit the market. Announced by Microsoft in November 2016, it integrates with the company's Office 365 suite exclusively. So you can't be using it without an Office 365 subscription – this may keep many small businesses and teams away from the product, but it seems to be the strategy Microsoft has adopted.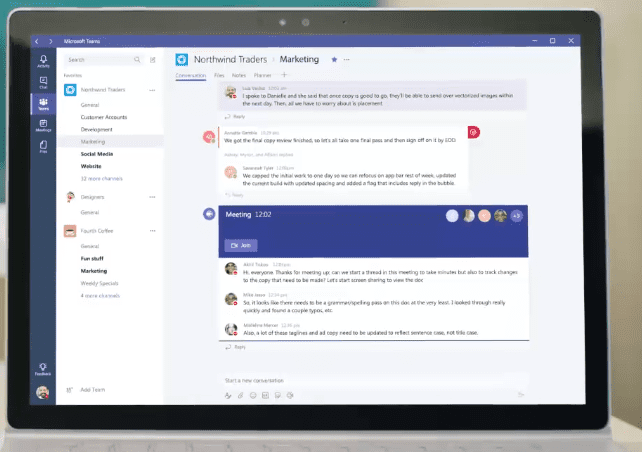 Availability
All of the services are available as web-based platforms, and as apps for both iOS and Android. So no one is a winner here.
Pricing & Features
Slack & HipChat offer free 30-day trials while Microsoft Teams does not.
Slack offers a 3-tier pricing structure – a basic one that is free, a Standard version, and a Plus version. The basic free variant has obvious limitations – it'll store only the last 10,000 messages on your team's chat. Storage is limited to 5 GB for the entire team, but you get 10 app/service integrations, along with two-factor authentication and two-person voice and video calls. The Standard and Plus versions come with the following additions:
Standard: Unlimited messages and app/service integrations. Guest access. Priority support. Group voice and video calls, Custom User Groups and Custom Profiles, along with 10 GB of file storage for the team. Price: $8 per month per user – $6.67 if billed annually.
Plus: SAML-based Single Sign On, 99.99% guaranteed uptime, 24/7 support, Real-time Active Directory with multiple sync integrations, and 20 GB of file storage space for the team. Price: $15 per month per user – $12.50 is billed annually.
HipChat too offers a basic version for free, with similar features – unlimited users, group chats, and file sharing limited to 5 GB. There's only one paid offering – HipChat Plus, available for $2 per user per month. It offers unlimited message history, video chat, screen sharing, with unlimited storage space for the team.
Microsoft Teams isn't available standalone, but as a part of Office 365. The cheapest way to get it is to buy the Business Essentials version of Office 365, which would set you back by $5 per user, per month.
Features
Slack and Microsoft Teams quite outdo HipChat here. While HipChat does advertise its multiple chat functionalities, the former duo deliver conferencing, instant messaging, and score higher on chat functionality. Slack also lets you delete messages and highlight things, and SlackBot gets a lot of positive attention. Slack searches are highly preferred over the other two; it just seems to do it better and also allows you to keep things "starred "for future bookmarking references.
Slack and HipChat both are enabled with push notifications, something you're unlikely to experience as a Microsoft Team user. This can be a deal breaker for me. Slack also allows you to receive feedback without difficulty for a file you have uploaded. Microsoft Teams cannot be used to work with people outside the organisation, while Slack does allow guest users.
Appearance & Theme
HipChat is appreciated for its much simpler interface and ease of use. But there are some cool work-compatible features in Slack like notifications, reminder settings and tagging that you wouldn't want ot miss out on. The appearance of your Slack window can be customised also – so in the end it really is a subjective factor and you're on your own with your selection here.
Third Party Integrations
From the third party integration standpoint, HipChat has a healthy number under its belt at 68. Microsoft Teams has a modest 19 while Slack has a whooping 254. They're all compatible with Trello, while Hipchat gets the edge with BlueJeans, Giphy, Dropbox, Google Drive, Facebook, Uber, Wunderlist, JIRA, Asana and Slack works with an even more number of them. The Atlassian options work greatly in the favour of HipChat, but Slack remains the topper in this case. It's much for comfortable and relaxing to get your hands on different apps while working (After all, who could say no to a perfect .gif for the mood, or an instantly created meme?)
User Feedback
In terms of user acceptance and popularity, Slack earns the lion's share of goodwill. Microsoft Teams' mandatory bundling with Office 365 will exclude a large number of smaller teams, and it also does not come across as offering better value for money with the lower number of integrations and other restricted functionalities. But it's only just launched so perhaps it isn't fair to have it face the other two bigger players off right away. HipChat, despite being the oldest player, seems to be losing out to Slack on user adoption and popularity.
Verdict
Taking into account all of the considerable aspects, Slack does seem to be a little ahead of the other two regardless of the circumstances. Microsoft Teams does have some catching up to do, and it is likely it will with Microsoft's renewed focus on services. However, when it comes to group collaboration, convenience is the key; so make sure to give the trials a go before making a decision.