When asked to think about one fitness smartwatch brand, Fitbit is the industry's Xerox. The brand has established itself over the years, and has earned the trust and loyalty of millions of users worldwide. Consumer consensus seems to be that Fitbit focuses on creating gadgets that meet with the needs of the consumers while simultaneously not compromising on quality. This mindset has enabled them to be arguably the best in the business.
Customers expect the company to release more than just iteratively improved products every year. Fitbit has lived up to these expectations and created the Fitbit Versa. To make it affordable to the customers, the company released another version of this product, the Fitbit Versa Lite.
As seen with multiple products and services seen across the world, the lite version of these services and products always has some downgraded features that help them to cope with the cost-cutting of the original product. One such aspect observed in the Versa Lite is the inability to save and play songs.
However, hope is not lost. You can still play and control music playing on your phones or other devices from your watch.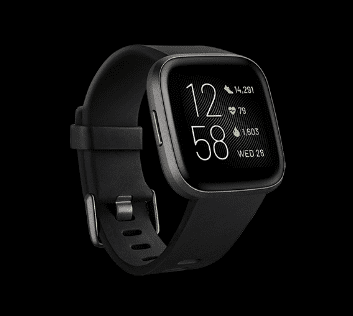 How to control music on your Fitbit Versa Lite
There is a music control option available with the Versa Lite, allowing you to control the music playing on your phone via the Versa. All you need to do is press and hold the side button on the watch and swipe right till you find the music control option.
Another feature made available to all Fitbit devices recently is the ability to download the official Spotify app directly on your watch so that you can directly control the music on your Fitbit Versa Lite from your paired device. 
You can select and play songs from the recently played list and also the preset playlist on the app. You can also like the songs, which will add the songs directly to the library. You can download the app in a few steps:
Open the paired iOS or Android device.
Open the Fitbit app on the device.
Select the profile option on the top left side of the app.
Select your Fitbit device and select the 'Apps' option.
Search for Spotify under the all apps tab and select it.
Install the app and log in to your account.
Now you can control and play the songs from your watch itself on other devices.
This shows that even with the lite version, Fitbit has tried it's best to incorporate all the necessary aspects for a lower price. There is no doubt that Fitbit Versa Lite is one of the best fitness watches in the given price range.
It has set a high bar for other competitions. This is one of the top products that the company has released and Fitbit Versa Lite has not let us down.