While the global media was looking forward to a cage fight between the Chief Twit and Mark Zuckerberg, the drama began early with the first blow being fired by Zuckerberg in the ongoing Threads vs Twitter debate.
The blow being referred to was the launch of Threads by Instagram by Mark Zuckerberg-owned Meta. This launch comes as an addition to a series of previous fights already picked by Mark against various social media platforms. In the past he attacked TikTok with reels, Snapchat with stories and now he is after micro blogging from Twitter. 
Some critics have labelled this move by Mark Zuckerberg as the death knell for Twitter (although, a month later, the numbers aren't so encouraging). However viewing this event in isolation may be tomfoolery. Instead we need to understand this in a series of chain of events.
Elon Musk vs Zuckerberg: A Timeline of events
October 2022
Elon Musk takes over as CEO of Twitter after a high voltage drama involving ousted CEO Parag Aggarwal and various stakeholders
Musk introduces a range of new policies that proved controversial and led to a steep drop in revenue.
For eg: The change in policies for obtaining the verification badge on Twitter caused a furore. Various fake accounts on Twitter with a verification badge impersonated several Fortune 500 companies and made bizarre announcements from their Twitter handles. The stock market volatility resulted in massive wealth erosion.
There was a series of mass firings of Twitter employees. Entire teams were shunted out and the overall workforce was significantly shrunk.
The entire atmosphere was full of chaos and confusion. Due to this Twitter got entangled in a range of lawsuits, advertiser's leaving board etc.
Mark Zuckerberg sensed an opportunity during the ongoing Twitter drama and he moved forward to strike gold.
January 2023
'Project 92' was the internal codename for the idea, which was to be released as 'Threads' for the masses.
June 9, 2023
Taking a dig at the haphazard functioning of Twitter under Elon Musk, the Chief Product officer of Meta, Chris Cox stated that they had been in conversation with various stakeholders and they were looking forward to having a sanely run platform.
July 6, 2023
Twitter wasn't a lone ranger in the social media ecosystem. It already had a range of various competitors – Tumblr, Mastodon, Bluesky etc. However, these competitors never threatened the existence of Twitter even amidst the haphazard management of the platform by Musk. 
But the launch of Threads is being considered as a different case altogether. Critics have labelled the release of Threads as the final dethroning moment of Twitter, although much remains to be seen on that front.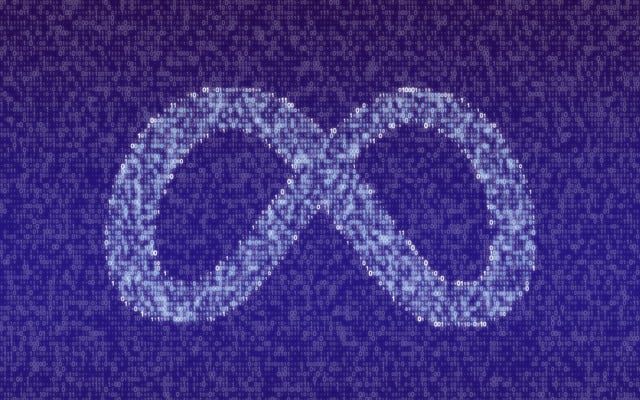 Threads by Instagram: How does it work?
Twitter as a platform has been around 17 years old, so everyone might be well aware of the basics of the platform. Threads on the other hand is a relatively new platform.. Let's try to understand how the Threads app works:
You need to have an Instagram account to access Threads.
Threads allows users to make posts within a limit of 500 characters. It allows users to attach photos,links and five minute long videos.
There is a heavy interoperability with Instagram wherein users can follow their existing Instagram followers on Threads.
Several features already available on Instagram have also been made available on Threads.
Threads vs. Twitter: Will Threads Succeed?
Factors behind the recent downfall of Twitter
Elon Musk has experience delivering physical products while Mark Zuckerberg has been running social media platforms since the onset of his career. This isn't new territory for him, unlike Elon. The fact is, Mark Zuckerberg enjoys a lot of leverage when it comes to running social media platforms.
Several insider reports indcating a massive revenue slump at Twitter have already started making rounds online. This is also boosted by the fact that Musk has started paywalling every service on Twitter. The reason why Musk blatantly paywalled any service isn't because he was crazy. Instead it was due to the fact that he knew that Twitter commands a monopoly over the market which rival platforms could never take over.
Reasons behind initial success of Threads
Threads on the other hand was prepared for domination. It wasn't a random social media platform starting out from scratch. It already had a user base and mind you it wasn't a small one. Instagram by Meta has around 28% of the world's internet users.
Threads essentially converted its audience on Instagram by allowing them to sign-in to Threads via their Instagram account. This allowed users on Instagram to bring along their followers and friends onto a brand new social media platform with a completely different metric. The overall hegemony by Meta ranging from messaging app WhatsApp, social networking site Facebook, photo and video sharing app Instagram was enough to convert users to their new microblogging site Threads.
The fact is that Threads accumulated 100 Million users in five days which even surpassed the records set by ChatGPT. It was seamless for Meta to directly onboard users from Instagram.
Threads also seems to proactively address the issues that are causing rampant trouble for Twitter. Meta has hired a team specialising in monetising social media platforms which will help them make revenue out of Threads.
But they have also stated that Threads won't have any advertisements on the platform until they have clocked one billion users. Overall, Threads seems to be in a better position in the race to monetistion potential.
Threads vs. Twitter: What is unique about Threads?
Keeping the furore aside there is a definitive factor which separates Threads from the rest of the social media platforms. Threads plans to use a decentralised technology. Threads is planning to make itself compatible with the ActivityPub protocol which has been curated by the famed World Wide Web Consortium. This organisation has been outspoken about developing social networks which allow independent operations and ditching the closed network setup.
But what exactly is decentralised social media? Fret not, we got you covered.
Meta moving towards decentralised social media
In layman terms such a technology will allow you to create two different online identities. This way you wouldn't need to rebuild your profile while opening a new social media account on a different account. Basically all your underlying data wouldn't be locked up with a tech giant instead the information would be decentralised and a part of the internet.
Theoretically this technology will literally allow users to post on Instagram while friends can comment on the posts via Twitter. Although individual apps will retain their rights over various creator/user policies but still there will be an over interoperability throughout the apps. Meta, which has been moving towards creating a metaverse, plans to allow interoperability between Mastodon, WordPress which have already been functioning on the same protocol.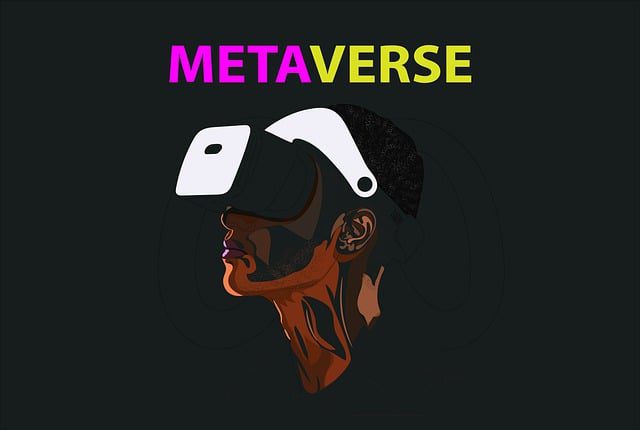 What is the Fediverse?
Some veteran tech leaders are comparing Activity Pub to HTML which helps us gain some insights into the defining characteristics of this technology. The general consensus is established around the fact this technology will be at the forefront of defining new age social media technologies. These social media platforms operating within a decentralised ecosystem are collectively known as Fediverse and the market is already bullish over this technology.
Currently this news is just limited to a blog post by Meta, but it would be insightful to watch how Meta builds its actual product around this technology.
Now that we have covered a lot around the Threads vs. Twitter debate let's compare these platforms around some key metrics.
Threads vs. Twitter: The Culture 
If we look at the UI and general arrangement of Twitter it is heavily chaotic. However Twitter thrives on this chaos and that's the reason why users have been loyal to the microblogging site. It allows a far better democratic approach and allows people to discuss their views on edgy topics and express themselves to the fullest.
Threads seems to have adopted a far corporate structure of discourse and seems to be highly formal in nature. Zuckerberg has also stated explicitly that the policies around the content are focused around keeping it friendly. Although some critics have started labelling Threads to be boring due to its corporate and cleaner structure, honestly that's an individual opinion.
Threads vs. Twitter: The User Experience
A comprehensive comparison around Threads vs. Twitter would be premature at the moment. However, let's conduct a basic analysis around these factors.
The Feed
Twitter post takeover by Elon Musk incorporated a new system for displaying posts on the feed. The popular feed structure was struck down and it was divided into various parts. A section labelled as 'For You' consisted of a range of algorithmically generated feed sections depending on your relevant interests picked by the algorithm.
Another section labelled as 'Following' consisted of posts actually curated by the users followed by you. This bifurcation resulted in Twitter facing a lot of flak from users because after the incorporation of a new structure the dominant focus was on heavily introducing advertising content.
Threads on the other hand has promised users to develop an ecosystem wherein the goal would be productive conversations. This would be incorporated by limiting the avenues of interaction of people by establishing controls around who can actually like the post or reply to it.
Although it's relatively very young to give a definitive criticism around Threads because the platform is still under development. However Threads has promised that they will allow users to configure their timelines based on their respective choices.
Account Deletion
If you are craving a social detox or some time off social media, Twitter allows users to delete their account. The process begins with a 30 day period wherein your account is deactivated. After the completion of this period your account is completely erased from the application.
Threads doesn't allow you to individually delete your account. In order to delete your Threads account you also need to delete your Instagram account. This policy has raised some eyebrows because it's heavily focused around keeping the user hooked to the app.
The current Threads app launched by Mark Zuckerberg appears to be highly premature and developers at Meta have suggested that subsequent updates are underway.
What are some concerns around Threads?
Mark Zuckerberg does have a monopoly on social media platforms. The recent launch of Threads only bolsters that position. Such a hegemony commanded by a single entity can be used to influence narratives during elections or any event in general.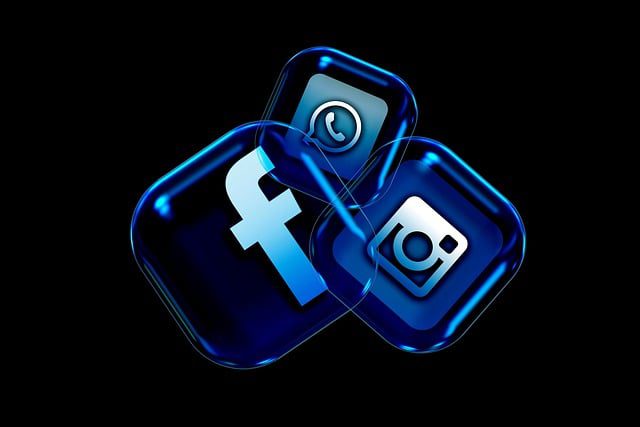 The Threads app hasn't launched in the European Union. The reason behind this is due to the strict regulatory standards around privacy and data collection enforced by the EU. This raises further concerns around the issues of privacy. In the past Mark Zuckerberg has been embroiled in various controversies related to data privacy which further enhances the concerns.
What is the online reaction to Threads? Is Threads a Hit?
The social media ecosystem today is heavily polarised but no definitive opinion can be drawn around this argument. Tech observers have stated that the recent numbers of people logging into Threads can't be considered as converts, instead they have joined the app from a curiosity perspective.
However a general trend can be seen that individuals who want to express their opinions freely won't shift from Twitter because Meta has a generally strict policy around content regulation which hinders free flow of speech. Thus for individual expression, users seem to be loyal to Twitter.
If we look at it from a business perspective users are siding towards the Threads app because Twitter as a platform has lost its credibility. Threads seems to be developing into a professional microblogging structure with less controversy. This is completely different from the drama around Twitter.
Musk vs. Zuckerberg: Too Early to Call 
Declaring the Threads app as a Twitter killer would be a premature statement. Twitter as a platform has developed itself painstakingly across a span of 17 years. The overall platform can't be won over in a single day. Whether the release of Threads could be considered as the beginning of the end of Twitter, or a case of another Meta app that couldn't survive beyond the initial hype, remains to be seen.
In a war between two tech giants, too many variables are at play, so any definitive decision can't be made at the moment.