In its Jellybean 4.2 version, Android introduced gesture-based typing which means one can type by sliding a finger from one key to another without lifting the finger. But there exist many other third-party apps that provide this feature including other interesting features and such two apps are SwiftKey Flow and Swype.
Quick Overveiw
SwiftKey Flow
SwiftKey Flow is an on-screen keyboard which adapts to the way you type and predicts the words as it figures out your typing styles from your texts in SMS, Facebook, WhatsApp etc. It was released in the SwiftKey 4 update on February 20, 2013 and is currently the Editor's choice in the Play store.
The newest version which is SwiftKey 5.0.5.95 comes with customization features which include Emoji and Emoji Prediction, over 30 colorful themes and supports over 60 languages.
The one feature that sets SwiftKey Flow apart is its "Flow through space" feature. This allows the user to type an entire sentence without lifting their fingers.
Swype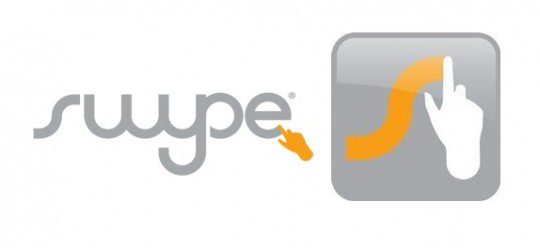 Swype had released in the market in April, 2013. Initially it was available only for Android phones, but recently it has been made available for iOS also. In its latest version, it allows the user the choice to pick their own keyboard style: Swiping, typing, writing or speaking. It supports around 71 languages and 20 dialects.
Keyboard and Layout
The layout of the keyboard is more or less the same for both the keyboards. SwiftKey gives an option to the user to either disable or enable the flow feature. But, when you disable this feature there are other additional features in the app and some are to be purchased in-app.
The key to the right of the spacebar in SwiftKey allows four symbols that can be used whereas in Swype both the left and right keys allow usage of only one symbol each. An interesting feature of Swype is that the cut, copy, paste functions can be easily accessed.
This can be done by:
• Swiping to A to select all text.
• Swiping to C to copy text.
• Swiping to X to cut text.
• Swiping to V to paste text.
• Swiping to S to search.
But in SwiftKey, you have to use the traditional method to perform these features which is slower.
Also, Swype allows you to swipe up past the top of the keyboard to capitalise a letter. SwiftKey requires you to tap the Shift key, just as you would if you were using a normal (non-swiping) keyboard.
SWYPE : 1 , SWIFTKEY : 0
Customizable Keyboard
You can customize your keyboard to long-press delay, vibration duration, keyboard height, and mini left/right keyboards in landscape mode.
Word Prediction
Although SwiftKey gets the words accurate most of the time, it offers only 3 alternatives whereas Swype offers many more.
Voice Typing
SwiftKey uses the Google Voice typing feature which sometimes gets the words wrong due to the difference in the accents between us Indians and other foreigners. This feature can also be used in the offline mode.
Whereas in Swype, the Dragon voice recognition software is used which takes a longer time to type the words down because we have to press 'done' every time we type a text. This causes delay in typing. This feature of Swype requires active internet connection which is a drawback.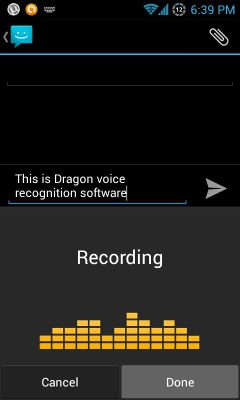 SWYPE : 1 , SWIFTKEY : 1
Extra features
• SwiftKey has the Heat map feature that shows the letters that you have been using the most.
SWYPE : 1 , SWIFTKEY : 2
• Swype has the feature of 'Living Language', which updates its dictionary with the latest trending words.
SWYPE : 2 , SWIFTKEY : 2
• Swype provides a documentation of its tutorials whereas SwiftKey provides YouTube videos for its tutorials which obviously require an active internet connection.
• After a sentence is finished, the Smart Editor in Swype examines the words in the sentence and suggests another appropriate word.
SWYPE : 3 , SWIFTKEY : 2
Memory Consumption
Swiftkey used 19mb of RAM while Swype used 29 mb. Even when it is disabled, it uses up to 7.5mb of RAM.
SWYPE : 3 , SWIFTKEY : 3
Price
SwiftKey is available for free in the Play Store but there will be some in-app purchases for additional features.
A free version is available for Swype, but it is only a 30 day trial version. The complete version costs INR 60.
Overall though, the features included in the free version of SwiftKey are better than those included in the free version of Swype, so advantage to SwiftKey here.
SWYPE : 3, SWIFTKEY : 4
Verdict
In my opinion, if I had to choose between the two I'd prefer Swiftkey Flow over Swype due to its memory consumption, heat map feature, word prediction although Swype does have its own perks.
SwiftKey has Yaabot's nod of approval!
Download the apps
Download SwiftKey for Android here, and for iOS here.