2017 is on track to witnessing grander tech transformations. With industries dealing with Internet of Things, Virtual Reality, Artificial intelligence and Augmented Reality constantly amidst hype, we can expect monumental and exciting developments in these spaces. In special focus – IoT and VR.
Defining IoT and VR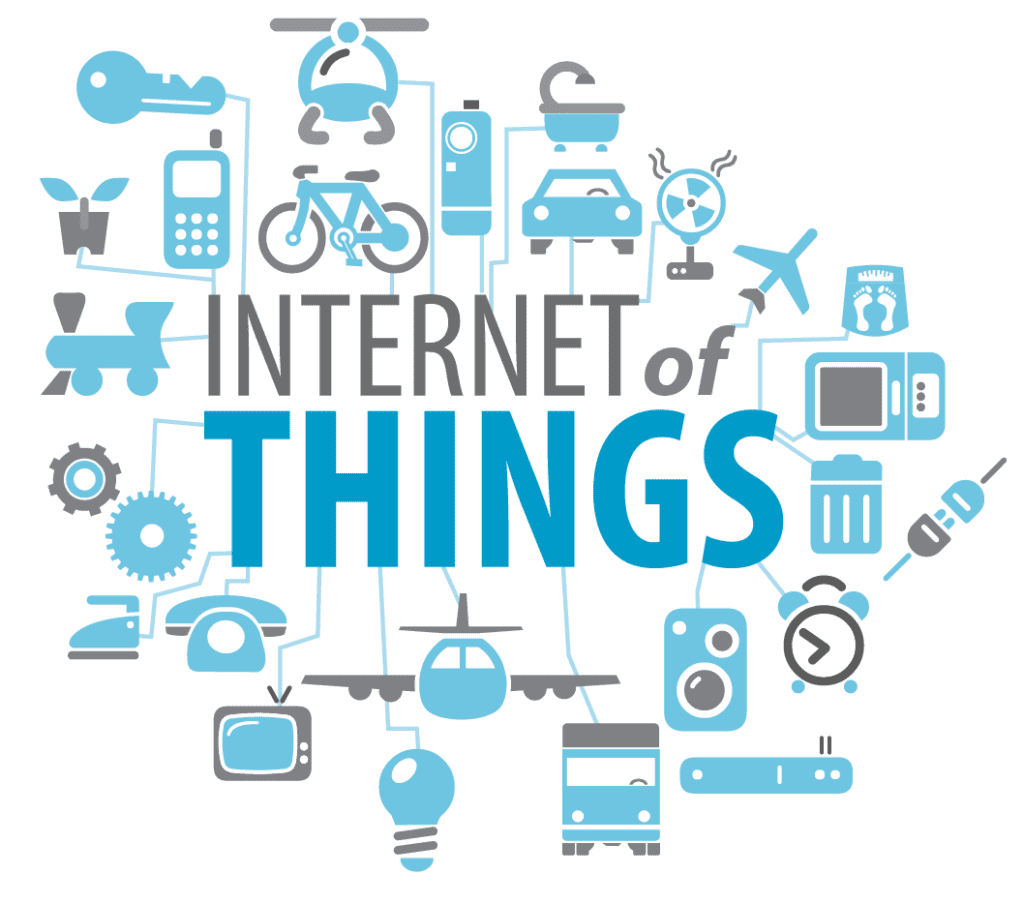 Internet of Things, or IoT is a network of..well, 'things'. SAP Labs, a German software MNC, defines these 'things' as devices with smart embedded technology that can sense and communicate. The 'things' essentially constitute of a sensor that measure multiple parameters and a well-designed electronic embedded circuit. They are connected to the Internet which allows them to collect and exchange data. IoT is the seamless global network infrastructure that links these physical and virtual objects. It facilitates highly efficient data capture, network connectivity, interoperability and event transfer. IoT as a technology is booming predominantly due to 3 major factors:
Availability of the required resources and infrastructure
Affordability of the resources
Scalability of the tech (Plug and Play nature of the IoT devices)
While IoT is a common term everyone has heard of, it also intersects with another conceptual colossus. Virtual Reality (VR) uses computer-generated simulation to create an artificial 3D environment. To interact with this environment in a seemingly physical way, a person uses special electronic equipment.
IoT products are a hit in the market
Internet of Things has penetrated nearly every industry. It finds applications in predictive analytics, manufacturing, smart city design and even in the health care sector. The concept of Smart homes moved several steps ahead with the Amazon Echo. The Echo, in case you've been living under a rock, is a Home Automation Controller system that offers voice control over home systems. Deeply integrated with IoT, it also finds itself involved in automotive systems, now that Ford has announced a partnership with Amazon. This move is aimed to connect the cars to home systems using voice recognition systems.
Moving on to training as a sector, Intel and Luxottica jointly manufactured the Oakley Radar Pace sunglasses. These sunglasses use linked sensors, voice control to provide intelligent training to bike riders. The core of this IoT device is empowered using data that is captured and assessed by the embedded, miniaturized computer. IBM has been a forerunner in the IoT race with its IBM Watson IoT platform. It has allowed one to practice seamless data transfer over all communication barriers. This application has found an intrigued audience in tech giants like Intel and General Motors.
Drones are yet another fascinating application of IoT that have been quite the talk of the town in 2016. One such product, MyoDrone is powered by the Intel Edison board. Advanced imaging and videography abilities and WiFi connectivity make it a suitable candidate for mapping geographies post-disasters. Enterprising photographers can use it to capture varied shots from different vantage points. Besides these, many other software providers have developed IoT-empowered products that claim to change the way industries function.
IoT brings along newer perspectives and products
SAP has come up with a powerful manufacturing solution. Connected Manufacturing uses Machine learning, M2M communication, sensor data, and automation technologies to integrate production processes across all floors in discrete industries. Google, Microsoft, Uber and Mercedes are some giants that have ventured into self-driven cars. Self-maneuvered cars are of course, a game-changing concept, but they also garner some skepticism.
IoT has evolved as a concept over the years. Since the term 'Internet of Things' was coined in the year 1999 by Kevin Ashton, it has witnessed a sea-change in the underlying infrastructure and the concept. Data and cloud computing have become integral parts of the tech. Sensor data, when coupled with other internal and external data, forms the platform for all IoT applications. Giants like Cisco and Gartner have foreseen a tremendous growth in IoT devices all over the world. The rate of this growth is synchronized with the rate of growth of meta-data in the world.
High-quality standards and reliability ensure that IoT will realize its potential across a bevy of hardware products. In 2016, the landscape obtained a clearer picture with IoT vendors like GE, Microsoft, and AWS creating customizable IoT toolkits. The 2016 Consumer Electronics Show depicted how IoT has moved on from a concept-on-paper to an executable premise. IoT data played a pivotal role in 2016 and with that, did IoT security. Due to the huge number of security breaches reported in connected devices last year, security is now an area receiving major attention.
Virtual Reality: A Report Card – 2016
2016 was the year industry observers say VR began its growth. Multiple tech-giants produced their first VR systems. Oculus Rift, by Oculus released in March 2016. The VR headset then got its Touch Controllers in early December, making it an effective VR system. Similarly, HTC Vive and Sony's PlayStation VR emerged as important contenders in the field of VR. Priced at $800 and $500 respectively, these headsets have garnered attention from only early enthusiasts.
Related: Virtual Reality Could Redefine Entertainment
Google too made an attempt at VR with Daydream View. Daydream View offers apps and games like YouTube, Hulu, and Home Run Derby to run on VR on its core software. 2016 saw a number of VR games and applications release in early-access prototype stages. For instance, Super Hot VR, Minecraft, Arizona Sunshine or House of the Dying Sun made it to the news for their featured packed releases.
A number of desktop apps were also developed, allowing us to use the humble PC as more effective private IMAX theaters. Non-interactive VR short films, like Henry and Alumette hint towards an interesting future for VR movies going mainstream. We might be looking at a future where IMAX 3D movies are quaint. Besides these, 2016 also saw the releasing of a 3D painting app, Tilt Brush – which allows us to design glowing 3D artwork in space.
Also Read: Virtual Reality Is The Space Programme For The Masses
IoT versus VR
With all the hype around the buzzwords IoT and VR, 2016 has sure been very volatile for the industries. IoT seems to have created an indelible mark on the market owing to its consistent, gradual growth. VR, on the other hand, is a relatively novel concept, and yet to create a significant impact. Nevertheless, both have fairly exciting potential, and a lot of capital has been dumped into both. Within the first half of 2016, VR and AR garnered investments of $1.1 billion. These were channeled into AR/VR solutions/services, VR hardware, advertising/marketing, distribution, video, peripherals, apps, and games.
Hype is building up over US based startup Magic Leap. The secretive startup aims to create a mixed-reality product. It boasted of an $800 million financing within the first 2 months of 2016 and has attracted attention from the likes of Facebook, Sony, and Amazon. On the other hand, IoT received a $1.2 billion investment from a single player, Samsung. IoT is emerging as the next big investment destination. IBM, Apple, and AWS seem to be the three biggest players in the space. The IoT is big enough a reason for all investments made in the cloud, data centers, global networks, big data analytics, and power-sipping chips. This facilitates companies like Qualcomm and Intel to design better hardware and infrastructure for the same.
What 2017 has in store for IoT
Juniper Research predicts the number of connected IoT devices, sensors and actuators will hit 46 billion by 2021. It is estimated that the Global IoT market hit $598.2 Billion in 2015. Future estimations forecast the number rising to $724.2 billion by 2023. The Industrial Internet of Things (IIoT) seeks to optimize industrial, logistical and operational solutions. 2017 will see Lufthansa Technik AG implementing sensors on its aircraft fleet to collect real-time data for analysis. This data will be an aid in component maintenance repair & overhaul.
Cisco is closely working with the Indian Government to develop Jaipur as the first Indian smart city. With close to 3.5 million residents, Jaipur will be laced with automated street lighting, kiosks & information points, automated security and surveillance systems and an automated sensor-based waste management. According to a recent analytical study conducted by IHS, the IoT industry will witness a 30% growth from 2015 levels, amounting to 20.35 billion devices by 2017.
Growth Potential – VR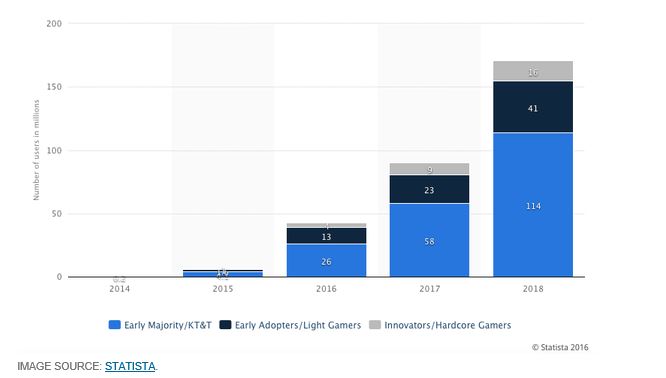 While the IoT industry is anticipating a steep growth curve, VR may indeed catch up. Apart from the obvious entertainment and social media use cases,VR will find itself in educational environments as well. The Martian VR experience, a VR Field Trip to Mars, was tailor-made for the education system. VR loyalists predict the technology will be used largely for classroom training as well as on-field learning across various domains.
While innovative VR Hardware will obviously come along, analysts also foresee interesting growth in VR software. Developers are still experimenting, and with economies of scale, the costs for high-end VR products will expectedly drop down. Result? Higher volume sales, better graphics, and more mainstream acceptance.
IoT or VR: The Verdict
Having made the case for both leading technologies, it is safe to say that IoT and VR share the same basic idea. Both merge physical and digital realms to create a new experience for consumers. While IoT manipulates real-world objects digitally, VR makes the digital world seem realistic. While it's clear that IoT has a larger market than VR, we shouldn't forget that VR is still in a nascent stage. VR has already won itself a lot of investors. VR investors might see tangible results sooner than the IoT loyalists. This is because 2017 will be a year of customer deliverables for VR hardware and software.
The IoT industry should focus on enterprise products and efficient marketing to obtain measurable results. Standalone IoT components have been in the market for quite some time now. With IoT devices of different kinds more than any other tool, it has an upper-hand on technological versatility. While it is not completely feasible to have the two technologies compete, there will be speculations about their performance.
Convergence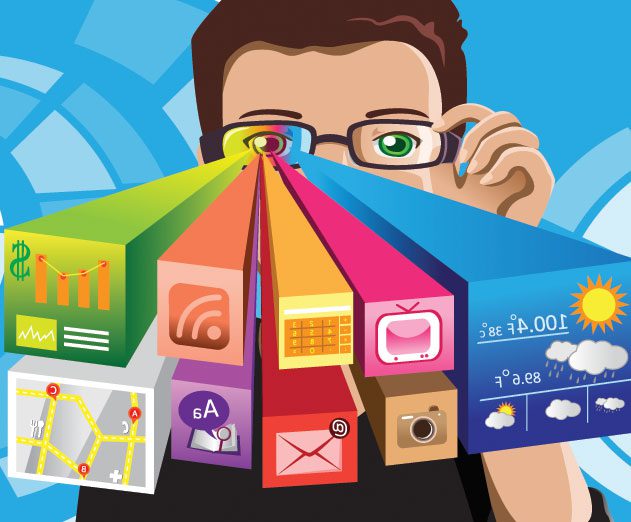 Before concluding the verdict, it would be safe to say that IoT and VR may converge over various aspects. Since both technologies share a basic vision, they might come together for multiple reasons. One of them is telepresence, a virtual meeting solution. There are a couple of products like the Empathy VR and the OdenVR Telepresence Robot that couple VR with IoT. They use VR-enabled head-mounted displays with a highly mobile remote-controlled robot. This gives the user the ability to look and move freely within real-world space, hence creating a very strong illusion of actually being present.
Eye Create Worlds has sketched a process out to monitor the performance of a rail transportation network using IoT sensors and a virtual world operator. AppReal-VR is leveraging its experience in both IoT and VR to create industry solutions, social applications, and mobile games.
Perhaps it isn't the best comparison to make. IoT and VR could very well grow harmoniously as IoT produces the support to accelerate the future of the Virtual Reality.