Us millennials, or even those slightly older, have had it better in life on a lot of parameters. That's not to say we have it better on every aspect, but some of the joys of life have certainly come to us far easier than for the older generation. Take travelling for instance – most global destinations are far more accessible now than they were ever before. We've got access to detailed guides, better tech, and many more airline routes. So why not help our older folks explore locales they couldn't before?
Royalty in Rajasthan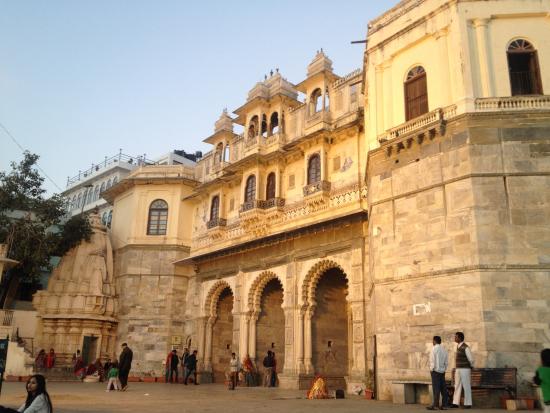 Rajasthan has got more royal history than many other parts of India combined. The forts are home to hundreds of years of tradition and royal culture largely dead almost everywhere on the planet now. Where they aren't, you're denied access unless you're blue blooded yourself.
Fortunately, it's not all dead in Rajasthan. Multiple hotels and resorts in the state (Udaipur, specifically) are situated in what were originally royal forts and palaces. Inside, you get to experience life as it was in the havelies in an era long gone. Extravagant architecture, spacious halls, and beautifully constructed interiors will give parents a deeply personal perspective on royal living, and of course, pamper them while they're at it.
Check out the Lalit Laxmi Vilas Palace in Udaipur, or the Shiv Nivas palace.
Detoxify in Manali
Manali is a high altitude region, so the colder temperatures and higher exertion could come across as a challenge to older folks. But these is largely exaggerated, and the pros considerably outweigh the cons in Manali. The much cleaner, non-urban air, along with the lack of general pollution will definitely leave a lasting positive impact on your parents. Plus the general vibe – that of a laidback, relaxed atmosphere, are exactly what you need to get away from the monotonous struggles of everyday life that we must go through in our urban environments. Ideal for a break and a destressing experience, make no mistake – your parents are coming back as whole new people from Manali.
Get Dazzled by Hampi's Aesthetics
There's arguably no place as picturesque as Hampi. Located in Karnataka, the place isn't nearly as popular as the other major destinations in India. But that's actually a blessing in disguise since it isn't over run by tourists yet. Be prepare to witness some of the most beautiful sceneries in this untouched land. It's also home to many architectural marvels that have remained standing today, ready for exploration for the trickle of lucky tourists who choose to visit. Hampi, by all accounts, is a must visit.