We're beyond the stage of seeing smartphones revolutionising the payments industry. The change began quite a while ago – but we're continuing to see interesting innovations and use cases spring up quite often. Among the many payment apps available, the one we're looking at today is KhaaliJeb, powered by Kotak Mahindra Bank. Like other payment apps, KhaaliJeb allows hassle-free BHIM-UPI based transactions for Peer-to-Peer & Peer-to-Business payments. But it's also got some unique offerings of its own – a focus on students.
Getting Started
KhaaliJeb is a mobile payments app available on the Google Play Store for a while now, released by Prakash Kumar, Aman Verma, Sudhanshu Gaur, Wilson Birua & Tahir Husain – the founders of KhaaliJeb. The founding team also includes Pratham Devang, Sumit Kumar, Aman Tiwari, and Vishal Kumar Gupta. The app caters to shoppers seeking a secure and quick alternative to cash payments and students who get to put off some of their financial burden by availing the exclusive deals and discounts on the app. We decided to give it a run and test it for you.
Like we did, you can start using KhaaliJeb by creating a unique UPI ID of your choice, or use mobilenumber@kmbl. Set up a secure UPI pin for your bank account if it doesn't have one already, or use the existing one. Users can also send money to someone who is not on any UPI app through receiver's account number and IFSC.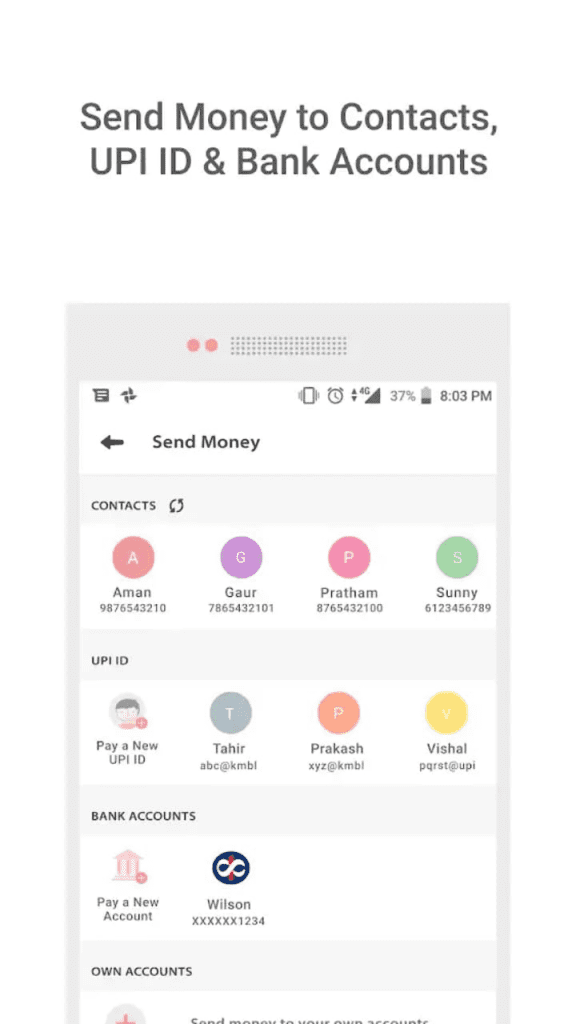 With all its services listed on the home screen, navigation is a breeze. Much like other payment apps, KhaaliJeb also lets users send payment requests to their contacts to receive money by initiating a "collect request". Or if you'd like to transfer it between KhaaliJeb users, use your mobile numbers. UPI being interoperable by design, the app lets users make payments on other UPI apps as well.
Support & Security
Support for KhaaliJeb seems to be wide ranging and well backed – with the app enabling transfers with more than 100 Indian banks that allow UPI based transactions. You can also link multiple bank accounts with KhaaliJeb. With transfers happening between bank accounts directly, there's another layer of security added to your funds. While the app lets you view your bank balance and other details, KhaaliJeb also emphasises your bank account details are never stored on the app's servers.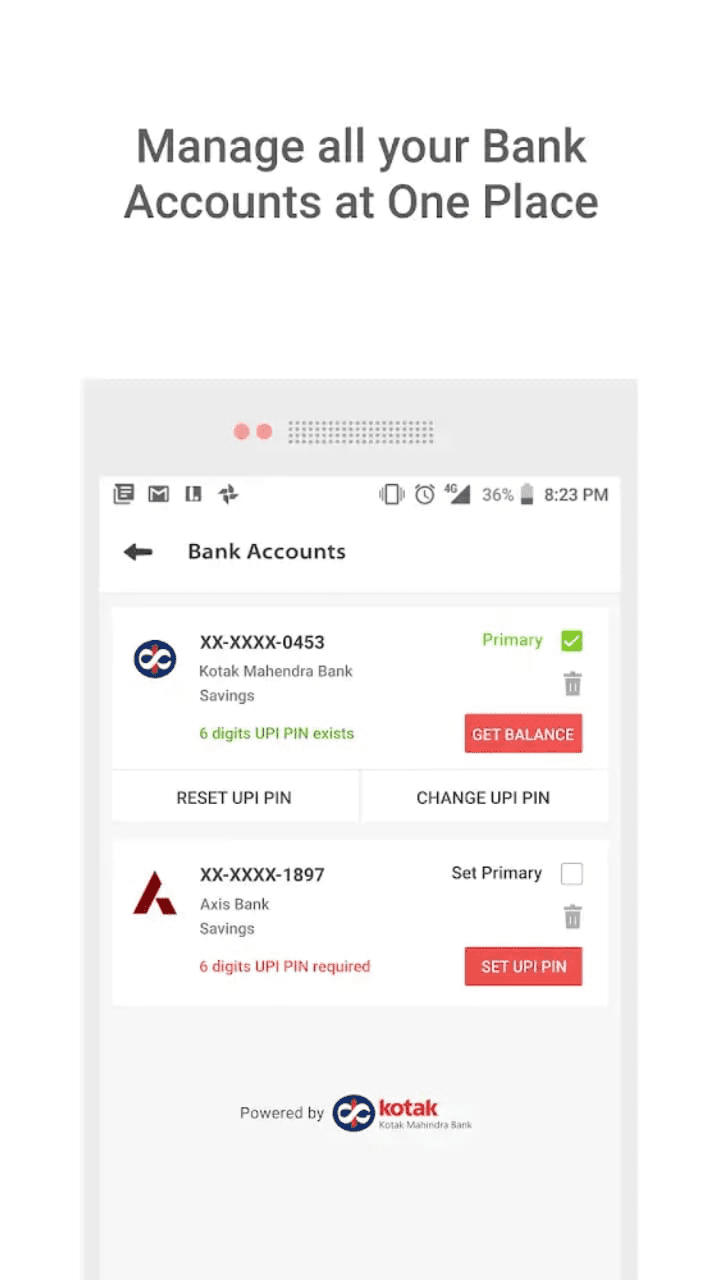 KhaaliJeb app allows both offline and online purchases to merchants accepting BHIM UPI payments in two ways:
Enter or share your BHIM UPI ID, and approve the merchant's payment request on the app, or

Scan their BHARAT QR, or UPI QR while paying.

The transaction limit is up to ₹ 1 Lakh per transaction.
KhaaliJeb's USP: The Student Loyalty Program
With so many payments apps in the market today, with many of them from banks themselves, it'd be natural to wonder why KhaaliJeb should be your app of choice. KhaaliJeb seems to have been well aware of such potential questions, and has been prudent enough to have a loyalty program for students in pipeline, using which they can get attractive deals and discounts.
The company is reaching out to brands and merchants for its Student Loyalty Program. It plans to on-board more than 1000 restaurants and salon which include popular brands like KFC, McDonalds, CCD, Dominos, etc. It claims it will launch a feature to record, track & settle expenses as well. Opportunities in other countries are also being explored to simplify features for students – like insurance and banking.
Verdict
It remains to be seen how innovative and well executed the student loyalty program will be – as it may well be the feature enabling KhaaliJeb to stand out from the tons of other apps out there. Meanwhile, KhaaliJeb holds good promise and potential – and with a USP focusing on students – it can give brands direct access to a young, tech savvy audience through its loyalty program. With a clean interface and good institutional support, KhaaliJeb may be a feature packed mobile payments app worth trying out.