Our smartphones are certainly one of the most important devices that we carry around every day. All our essential (and confidential) information including our contacts, personal text messages, useful applications, photos, sensitive data files and much more – all of it in a single device. This private and valuable information, which is of course, irreplaceable, and one we wouldn't want leaked or accessed without authorisation.
Unfortunately, most aren't aware of the criticality of our data's safety. Most Android smartphone users face malware issues as security for their device often remains an afterthought.
As a solution to such problems, AVG has designed an antivirus application for Android phones. This is the same brand that's been protecting computers for as long as I can remember now. Now available on Android, AVG's app acts as a complete security tool which performs various functions to keep the phone's data safe and protected from malware.
I checked out the app over the course of the past few days. Here are my thoughts:
Functions
Checking off the boxes on what a typical Android antivirus app should do, AVG covers all of them:
It helps you scan for malware threats on your phone.
It helps you hide your content if required.
It optimises the performance of your phone and its battery life.
It monitors your browsing sessions on your device.
It kills tasks that slow down the device.
A built-in 'Secure Search' mode helps in notifying suspicious codes on websites that are visited through your phone.
It scans and connects your phone to Wi-Fi networks to prevent any virus from entering externally.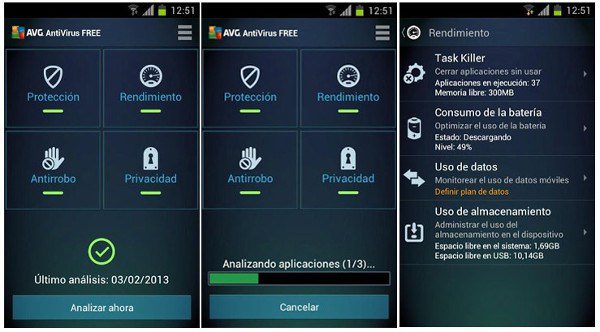 Basics
The device scan is pretty rapid – so that's a plus. There's the ability to scan external storage devices too, such as memory cards. Additionally, I also noticed the ability to monitor my browsing sessions, adding another level of security and control to my device.
AVG seems to take care of privacy. A built in 'safe search' lets me pull search queries of the internet without the whole cookie/private data storage hassle. It's similar to Chrome's incognito mode however, so I'm not sure this is a uniquely compelling feature. A welcome bonus, nevertheless.
And The Extras
Apart from the basic functions of the application, it provides the user multiple other functions that come in very handy. AVG includes a privacy section – which allows the user to protect sensitive apps with a PIN code. It's essentially an app lock.
It also lets the user hide photos on their device – that is, it takes the selected images into a PIN protected vault, which others cannot see. I found this feature particularly useful since the native Photos app hasn't rolled something out like this yet, and this is clearly a need I imagine. The privacy section also provides alerts in order to delete logs or protect other apps.
For users who want to optimise the performance of their phones, there's a dedicated section in the app which contain tools that let you kill tasks, monitor the battery usage of the phone, remove unnecessary files (you will need to install the AVG Cleaner app for this), and keep a look out on the application's data and storage usage.
The best voted feature of the AVG Antivirus application is its anti-theft features. This lets you locate your Smartphone from their website – it allows an alarm to sound, allows you to lock it automatically by setting up a PIN, and lets the the device to wipe itself if required. An additional feature in this called 'Camera Trap' will even take a photo of the person who is tries to unlock it if the wrong PIN is entered three times.
I ran through these options a bunch of times, and managed to get the photos clicked in a reasonable fast amount of time, capturing faces quite easily. Which to me, was a pleasant surprise because I've dealt with bugs on other third party apps that take advantage of the phone's camera.
Availability
AVG Antivirus is available on the Google Play Store for free. However, a subscription for its upgrade to AVG Antivirus PRO is required in order to access certain features like the App lock and the Camera Trap.
With the first download, a 30-day trial is available, which supports advertisements. The upgrade to the PRO version of course, gets rid of these advertisements. The subscriptions are priced at $2.69 a month, or $10.79 a year, which is a decent price for a product of its class.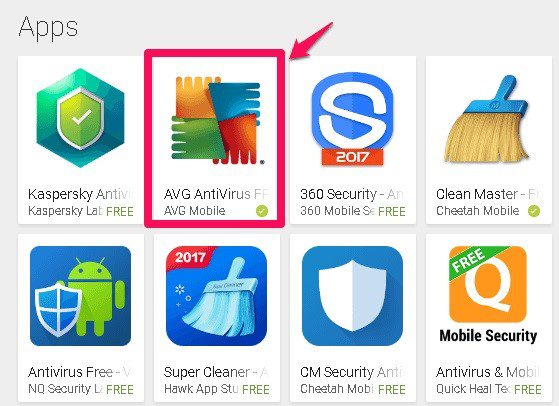 Verdict
AVG's Antivirus app does its job well – the built in protection and scanning mechanism will keep most malware out – especially if you're someone who downloads files over the internet, including APKs outside of the Play Store, since they tend to have the most malware.
The interface is intuitive, easy to figure out, and doesn't have too much of a learning curve.
The other features – such as the App Lock or Anti-Theft tech are welcome additions that make the app a more compelling package, although you do have to pay for them. Perhaps what AVG could've likely done is the removal of ads from the 30 day trail version. I mean, it's already a trial version. Perhaps it isn't a good idea to have to deal with annoying adverts when you're using the app for just 30 days. Doesn't make for the best experience.
On the Play Store, the app enjoys a 4.5 star rating by over 5.6 million users. Download the AVG Android Antivirus App here.