Almost a year after the Karnataka government permitted pubs in Bangalore to remain open until 1 AM on all days after a week, the already booming pub scene is now headed on a one-way trajectory: up. The young city sees thousands of its populace head over to Brigade Road, Koramangala and other nightlife hubs every weekend. One pub that seems to have made the most of this situation is Easy Tiger, located at Church Street, near Brigade Road.
Incepted in 2015 by 36 year old Vikram Dasappa, Easy Tiger has already built for itself a loyal customer base, which further helps it via word-of-mouth publicity. It's got a bar, an open-air setting, and a DJ console consistently belting out catchy and trending beats.
Why Church Street though? "People not only from Bangalore, but all over the country show up [here]. It is a hotspot," Vikram says. Which is true – the area around Church Street and Brigade Road is home to scores of pubs and bars, consistently coming alive at night for the city's native and tourist population. Amidst these tons of places, Easy Tiger has steadily risen to be a standout, home to a packed crowd on all days.
And it isn't too hard to guess why. "We host band nights [and] karaoke. There's a young feel and vibe to the place", Vikram adds. It only helps that the city itself has a rather large young population who gravitate to Easy Tiger for the experience. The electronic music scene at Easy Tiger is rather conducive to emerging trends as well. Progressive house and deep house are regular genres.
Also Read: Artificial Intelligence Is The Next Big DJ
It's also welcoming to upcoming talent. Upcoming DJs – Delhi based Cassini and Bangalore based Draug Siera are all set to perform at Easy Tiger on the 16th of June.
Given the rapid success the brand has witnessed over the past couple years, expansion would seem to make sense. Vikram agrees. Easy Tiger has another outlet located in Koramangala too. As for other outlets – "It depends on the location really," he ponders.
While Bangalore may likely have to wait (both for its new outlets, and the awful lot of time it'll take in Bangalore traffic to get there!), tourists to the city will continue to throng at Church Street.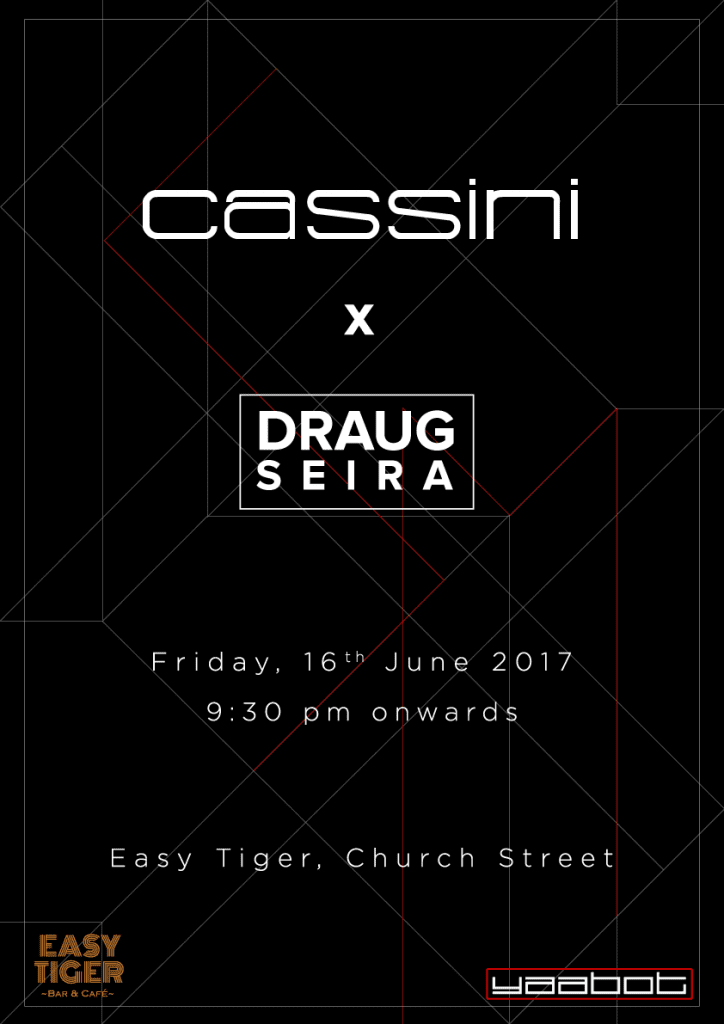 Check out DJ Cassini and DJ Draug Siera at Easy Tiger, Church Street on 16th June, at 9.30pm
With inputs from: Samudyata Bhat