In the mystical lands of Westeros and Essos, brews a desire for the Iron Throne at the Kings Landing. The ultimate power- of being the ruler of the seven kingdoms, and the protector of the realm, has all the houses intoxicated. Inebriated with greed and passion for the throne, it is ironic how each of the houses, in order to be the protector of the realm, is willing to destroy it in the process. Game of Thrones Season 4
[quote_center] The much awaited 4th season of Game of Thrones is here [/quote_center]
In George R.R. Martin's epic fantasy series, 'A song of Ice and Fire', there is a constant promise to intrigue, fascinate, and also bring about unexpected twists and turns in the story, which leaves the readers of the books, and the viewers of the TV show in a state of shock and awe.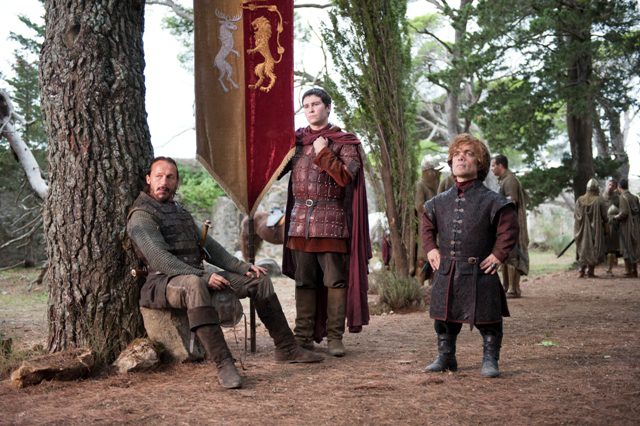 HBO Originals is here with the much awaited Game of Thrones Season 4, which is based on the second part of the third book of the series titled 'A storm of swords'. Within a week of its US premiere, HBO has brought its Emmy and Golden Globe Award winning show, to India. The show premiered on the 6th of April (2014) overseas, and is scheduled to do so on the 13th of April (2014) in India, on HBO's premium channels, HBO Defined and HBO Hits. The season premieres at 9pm, and the 10 episode season set will be shown on each of the following Sundays, at the same time, that too 100% ad free.
Encouraged by the Red Wedding slaughter in the Riverlands that wiped out many of their Stark nemeses, the Lannisters' hold on the Iron Throne remains intact…but can they survive their own egos, as well as new and ongoing threats from the South, North and East? While an unbowed Stannis Baratheon continues to rebuild his army in Dragonstone, a more immediate danger comes from the south, as Oberyn Martell, the Lannister-loathing "Red Viper of Dorne," arrives at King's Landing to attend Joffrey's wedding to Margaery Tyrell, and perhaps act on an ulterior agenda.
In the north, a depleted Night's Watch seems overmatched against the inexorable Wall advances of Mance Rayder's army of wildlings, which in turn is being trailed by an even more formidable foe: the undead White Walkers. As if that weren't enough, Daenerys Targaryen, accompanied by her menacing trio of dragons and army of Unsullied, is poised to liberate Meereen, the largest city in Slaver's Bay, which could ultimately provide her with enough ships to sail to Westeros and reclaim the Iron Throne.
HBO has done a brilliant job in terms of visualization and production of the George R.R. Martin's fantasy world in Game of Thrones. Of course, the visual effects can't be as good as one's imagination whilst reading, imagination is infinite. Even then the show has managed to capture most of the book's essence, which they could implement in production.
Returning series regulars Game of Thrones Season 4 include:
Emmy and Golden Globe winner Peter Dinklage (Tyrion Lannister)
Nikolaj Coster-Waldau (Jaime Lannister)
Lena Headey (Cersei Lannister)
Emilia Clarke (Daenerys Targaryen)
Charles Dance (Tywin Lannister)
Aidan Gillen (Petyr "Littlefinger" Baelish)
Jack Gleeson (Joffrey Baratheon)
Kit Harington (Jon Snow)
Diana Rigg (Lady Olenna Tyrell)
Sophie Turner (Sansa Stark)
Maisie Williams (Arya Stark) and Isaac Hempstead Wright (Bran Stark).
Additional returning series Game of Thrones Season 4 include:
Alfie Allen (Theon Greyjoy), Jerome Flynn (Bronn), Conleth Hill (Varys)
John Bradley (Samwell Tarly), Gwendoline Christie (Brienne of Tarth)
Liam Cunningham (Davos Seaworth), Stephen Dillane (Stannis Baratheon)
Natalie Dormer (Margaery Tyrell), Iain Glen (Jorah Mormont)
Kristofer Hivju (Tormund Giantsbane), Sibel Kekilli (Shae)
Rose Leslie (Ygritte), Rory McCann (Sandor "The Hound" Clegane)
Michael McElhatton (Roose Bolton), Iwan Rheon (Ramsay Snow) and
Carice van Houten (Melisandre).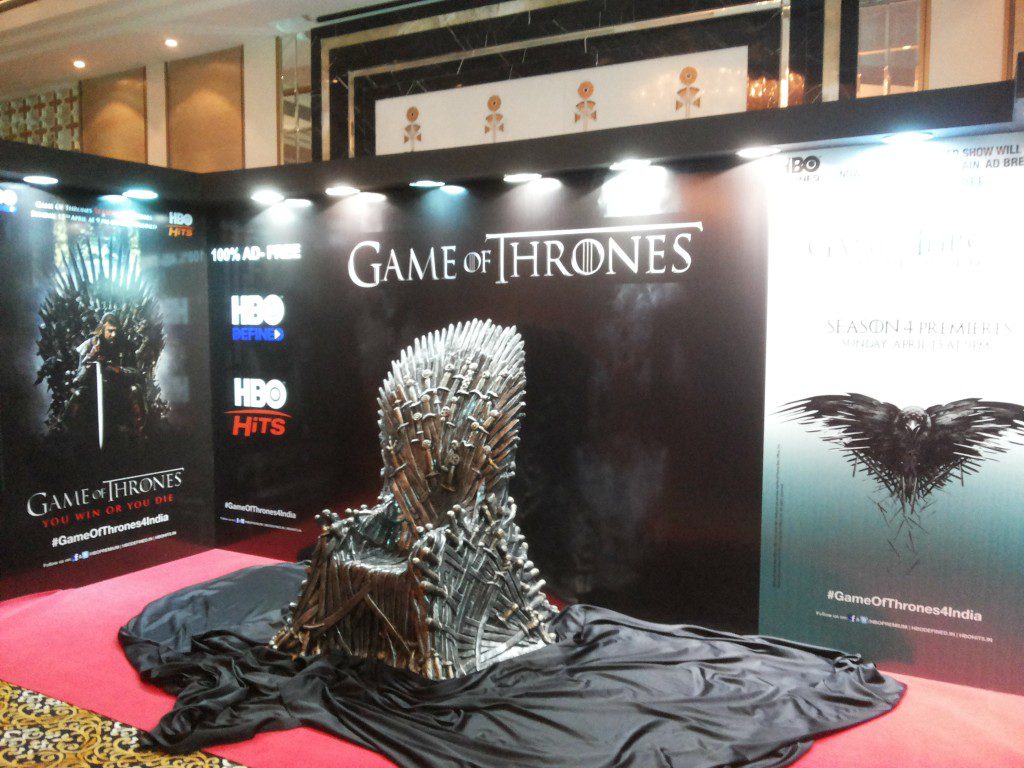 Game of Thrones has been criticized for its open and blatant display of violence and sexually explicit content- which includes nudity as well as sexual violence, the show also explores moral ambiguity. I'd have to say that, personally I detest the amount of violence that the show depicts. The gruesome and murderous scenes are rather grotesque and disgusting, and more often than not quite disturbing as well. But at the same time – they're authentic. Despite the abhorrent scenes, the story itself is quite interesting and the political intrigue which develops, creates tremendous curiosity, and has managed to keep me fascinated. You have to give GOT that.
There's no denying Game of Thrones now enjoys the status of a cult show. In September 2012, the show received six Emmys, tied for the most of any program. In 2013, it bagged another two – including Outstanding Makeup for a Single-Camera Series (Non-Prosthetic) and Outstanding Special Visual Effects.
The story line seems more like historical fiction, rather than fantasy in the first season/ book, but the magic and sorcery in the story gains more and more importance in each season/ book as story progresses.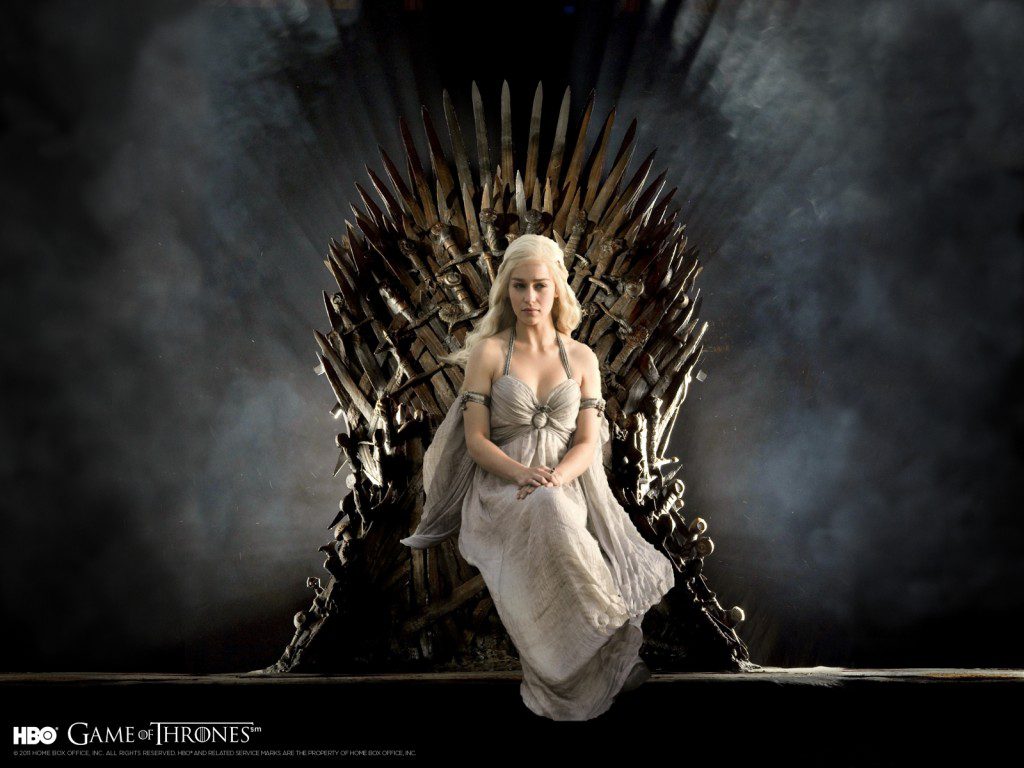 George R.R. Martin's style of using a character build than the usual plot build is what I find truly gripping, and it is here that his true genius lies. A plot build is the most commonly used technique for writing, wherein the surroundings and the plot lines are the determinants of the flow and outcomes and the characters sprout up in them. In a character build, the plot proceeds through a handful of 'focused' characters, which adds various dimensions, folds and perceptions to the plot line. This is risky business for a writer, as it takes immense amount of patience and detailing, because as in every plot, typical or character based, one always builds towards a certain climax, which requires progressive blending and eventual fusion of the various aspects created, be it situations or characters. Hence the content has to be in elaboration so as to let the various situations unfold and then blend through the many focused characters, so much so that most of the times, it goes beyond anticipation – the series was supposed to be a trilogy initially, but is now a 7 book series (of which, only 5 are published yet), but hats off to his supreme talent, he has been able to pull it off, and HOW!
This very same style that he has used so effectively has also led me to believe that he is not a believer of happenstance. He seems to be more of the opinion that individual perspectives, psyches and free will shape the characters reality, into what it has come to be, and not environment being determinants of characters. This is something I relate to, as I think we shape our reality, and there isn't really just one reality, each person is living their own, and it is only yourself who can change your character and hence your reality.
Like each story, this one too has its crests and troughs, which is upon individuals to decide, what worked for them, and what didn't. What I really like is how he has managed to tie so many characters together, which is when you realize why it's called an epic (epic fantasy).