Music streaming has comfortably replaced direct sales. For a reasonable fixed amount of money every month, consumers now enjoy uninterrupted music services. All major music platforms now (Tesla may surprisingly join this list) offer some sort of streaming model. Let's talk about the top 3 global names – Google Play Music, Spotify and Apple Music.
Related: Shazam vs SoundHound: Which is the better song ID app?
Introduction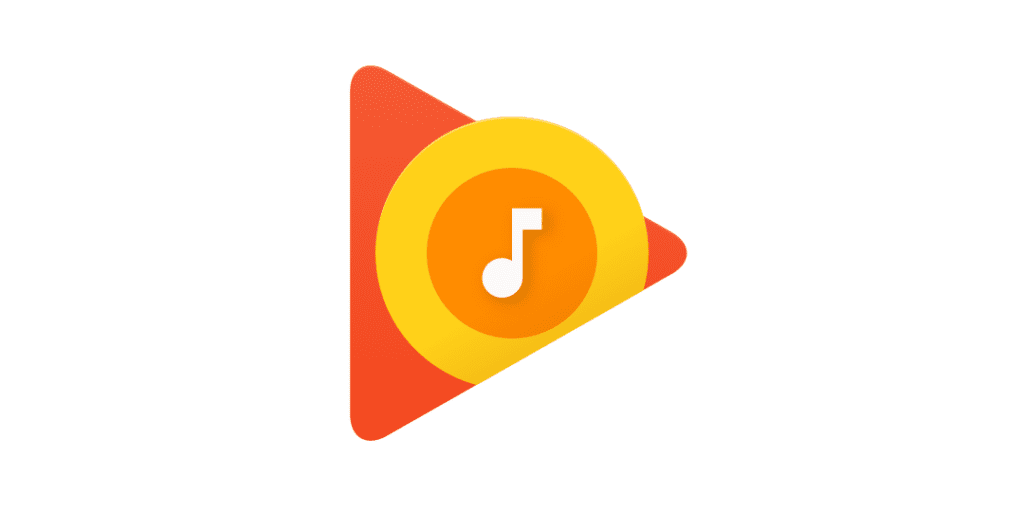 Google Play Music is Google's music and podcast streaming service, and an online music locker. Google launched it back in 2011. Play Music allows users to store and stream up to 50,000 songs of their own upload via the cloud, with each song allowed to be up to a whopping 300 MB.
All this, is free.
Additionally, Play Music All Access allows you to stream from its library of up to 35 million songs – so it should cover almost all your needs. All Access is sold along with YouTube Red.
Spotify is arguably the world's most popular video, music and podcasting service. It's a "freemium" model – users get the basic features for free. The additional features are what you pay for. It was launched in October 2008. One outstanding feature about Spotify is that it opens up directly to the library page.
Apple Music is another music seaming service that the company launched after modifications to its iTunes library service. It began its life as Beats Music developed by Apple. Users can create customised playlists or select from the songs which are already streaming. They can upload up to 100000 songs on the cloud (each song can be up to 200 MB in size) or load songs from a collection 0f 30 million. Also, apple music has 24/7 live radio station. It was launched in June 2015.
The comparison
We're going to briefly review all three services to deliver a comparison.
Let's focus on the 5 prime features which you should probably consider before you take the plunge:
Music quality
Application interface
Music library
Add on services
Pricing
Music quality
When comparing in sound quality, we focus on the bit rate, measured in kbps. The higher the bit rate, the better the quality.
Play Music streams at 320 kbps, which lowers itself on slower speed internet connections.
Spotify streams at 320 kbps, for which this streaming option needs to be switched on in your device. Otherwise the standard streaming is at 160 kbps.
Apple Music streams at 256 kbps, but the quality is consistently top-notch. Apple has been known to use what it calls 'Remastered for iTunes' technology to deliver higher quality music without consuming as much data.
UI and UX
The Play Music app ships on nearly all Android phones by default, out of the box. It's also available on the web. The interface is a mix of orange and white colors, and largely easy to navigate through. Song and library selection are a couple of taps away at all times.
Spotify: Whether Spotify is a beautifully designed app is debatable. It initially employed Android's hamburger menu, navigating through which required a lot of tapping and scrolling. Now, it's moved on to its new interface, which first arrived for iOS. The most important functions being on the bottom bar, instead of the sidebar. Definitely user-friendly and easy to navigate through.
Spotify has a web client as well, which may be vital to most users.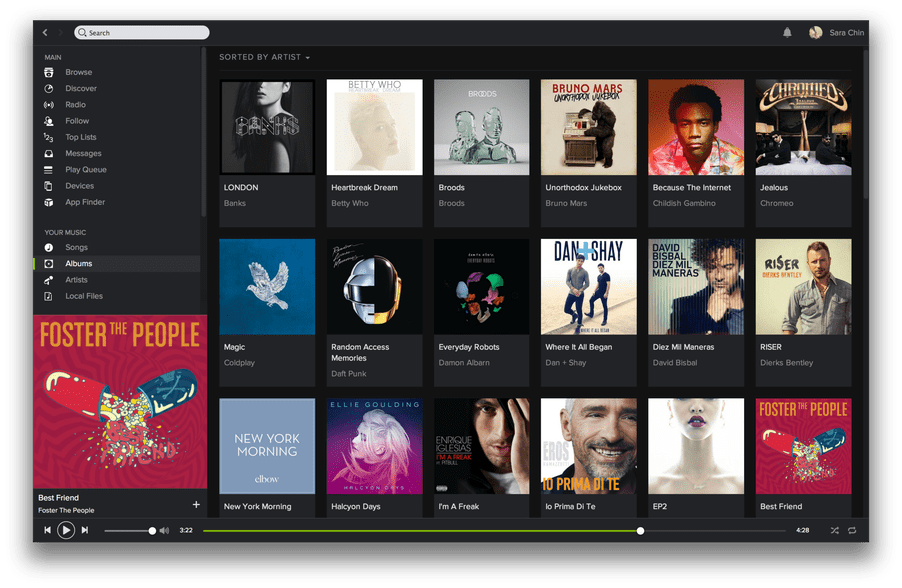 Apple Music: Apple Music's interface is similar to the iTunes interface. Which isn't necessarily a plus because it's rather complex and overloaded with functions and features, making browsing a little clumsy. All this coupled with a large music library, don't make the interface very comfortable. Apple Music could do with a revamp.
Apple Music does not use a web interface, so you're going to need iTunes if you want to be streaming from your laptop or computer. Running Linux? No luck here.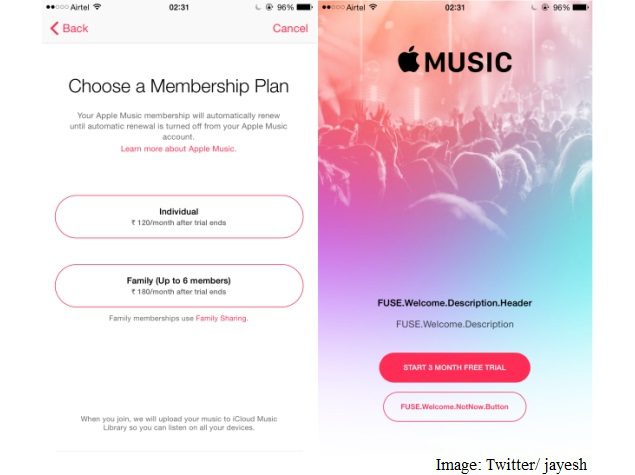 Music library
Also Read: The Best Music Mixing Apps for Android
Google Play Music All Access has up a sufficiently large library with 35 million songs. You get access to a large variety of genres allowing you to customise your selection as per your preference.
Spotify: Spotify also boasts of a huge music library with a handy feature – some playlists are automatically generated as per their popularity in an area/city. Another is the Spotify "Discover weekly playlist" which is built upon your tastes and preferences. You get an access to about 25-30 songs every week, tailored to your liking.
Apple Music expectedly isn't left behind on song selection. It has a collection of about 30 million songs. There's a "For you" feature which gets accustomed to your music taste and recommends music accordingly. There are a large number of radio stations on offer as well. Big plus.
Add on features – Social Media Integration
Play Music limits your ability to share the tracks you're listening to, allowing you to share only on Google Plus. This is obviously not a major feature since Google Plus is so 2012.
Spotify is a clear winner in this area with some outstanding features. Friends can point in the direction of the music you have discovered in app. There's Tumblr integration as well.
Apple Music lets you share your currently playing song on Facebook and Twitter easily, and also share your own playlist with fellow mates via links.
Pricing
There isn't a lot of is not much variation amongst all 3 services. All begin at $9.99/month. This varies across different countries, of course. For example, in India, Apple Music is available for Rs 120/month (less than $2), while Play Music is available for Rs 90/month (less than $1.5). Spotify is yet to launch.
Family pricing options are available as well, allowing up to 6 devices on a single account.
Related: Indian Music Streaming – Saavn vs Wynk vs Gaana
Verdict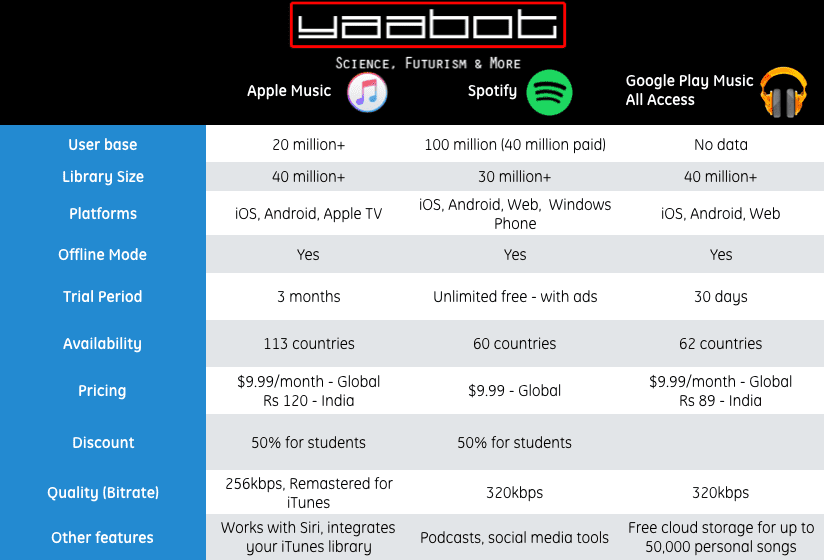 There is no clear winner in any area. What service you wish to subscribe too, clearly depends on the personal choices you make. As for example, if you love to listen to the radio, you should go for Apple music, as it has a variety of options to choose from whereas if you just want a simple app o listen to music anytime anywhere without any complicated set of features, you should go for Google play music. So look into what you need the most and choose accordingly.