Internet of Things is increasingly a surging usage in multiple industries. In case you've been living under a rock, Internet Of Things involves connecting/interrelating any device/component of a device/people/machines with a switch to the internet or another device. This whole network is able to transfer data.
IoT brings endless opportunities with it. One of the areas where it is gaining rapid acceptance is the healthcare sector. Known as the Internet of Medical Things (IoMT), we're seeing great potential here to brighten up the future of the medical and healthcare industries.
IoMT involves a network of interconnected medical devices that can communicate with each other. Owing to this network, IoMT is able to connect patients and their families and healthcare providers. Consumers can keep a track of their lifestyle choices and remain healthy. Extending from a device as simple as a Fitbit fitness trackers to beds which automatically measure our sleep levels, the Internet Of Things is the future of the healthcare industry.
Related: IoT vs Virtual Reality – What Should You Bet On?
Amazon Echo and Google Home are forming IOMT systems to allow third party systems to communicate with each other. Echo has developed a mattress Eight which can connect with devices like Philips Hue, and turns the lights on and off according to ones' circadian rhythms so that you can sleep better. Smart Beds are available in hospitals. They adjust the bed's inclination and pressure to the patients' comfort for better sleep.
Related: How Deep Learning & Neural Networks Will Ultimately Transform Healthcare
Diabetes self-management is now possible because of devices monitoring the patients' glucose levels and reminding them when to take their insulin dose. Newer devices are capable of delivering insulin on their own as per the health conditions.
IoMT is extensively used at the Boston Medical Centre – newborn babies are provided with wristbands, which help locate them anytime, anywhere. A device called KidsMD makes it possible for parents to access their children related information from the Boston Medical Centre. At the Florida Hospital, prior to patients going for surgery, they're tagged with real-time location (RLTS) badges to track their proceedings from pre-operative stage to the surgical area to the recovery area, so that their friends and family can know about the progress.
Then there are also smart medication dispensers given to the patient at home. They're connected to the cloud and automatically upload information online. Doctors can therefore know if patients do not take medication on time.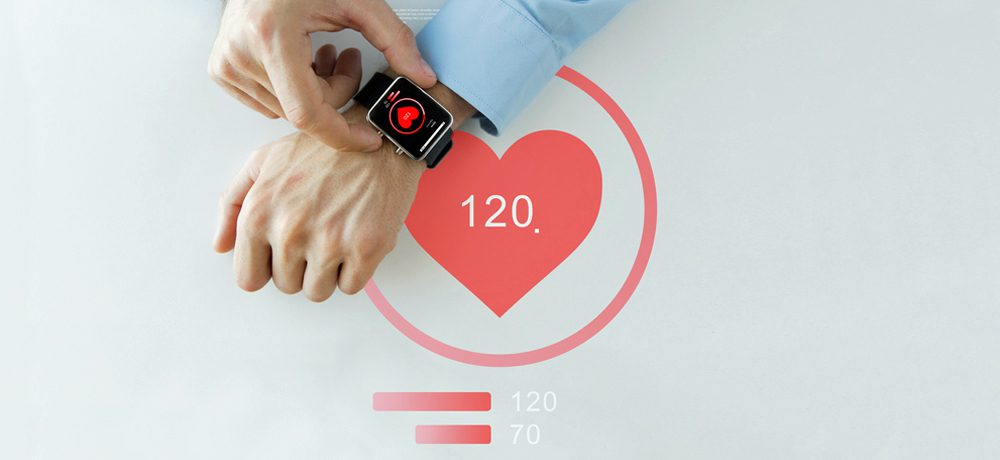 IOT companies to our rescue
Multiple IoT companies are involved in developing appropriate technology for the healthcare sector. As of now though, there are only a handful of key players. IBM announced an investment of $3 billion in this area. Microsoft has created the Azure cloud to help with cloud-based delivery of health care services.
Related: Bioelectronics will revolutionise our future
A number of startups are getting increasingly involved in this area. Lumo and OMsignal have developed fitness tracking wearable devices. To track infant movements and keep the parents informed, trackers have been developed by Owlet and Sproutling. Neurovigil is a clinical project aimed at developing non-invasive technology to study drug efficacy. BL Healthcare and Earlysense have come up with clinical-grade biometric sensors. This industry is turning highly lucrative and attracting the attention of many investors.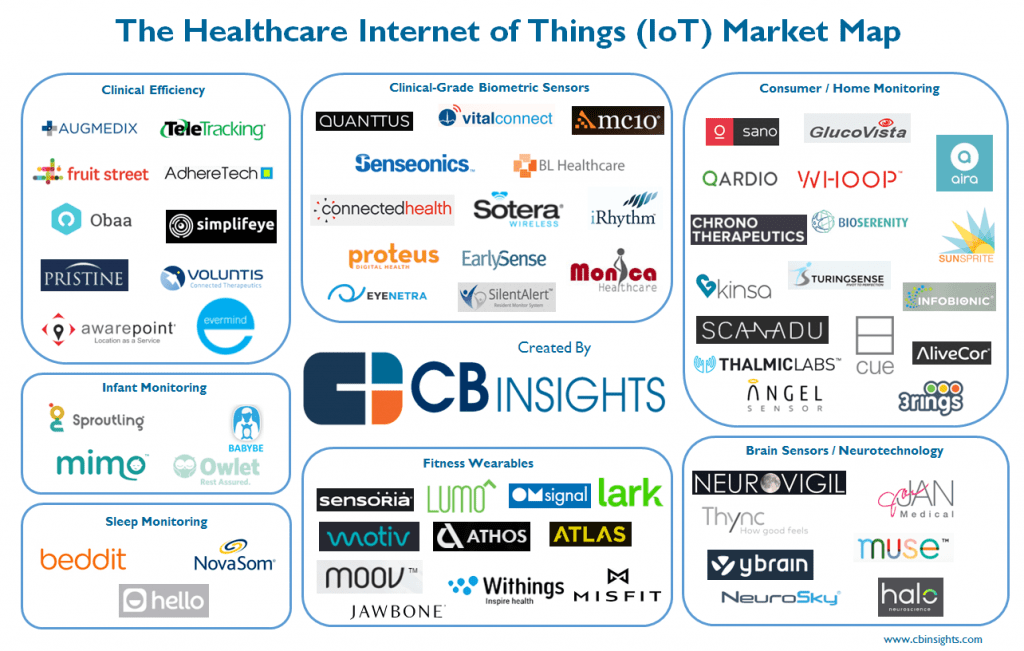 The concerns
Apart from the ample number of problems IoT is solving in the healthcare area, there are some concerns associated with it. The first and foremost concern is data privacy and security. Data sharing will occur on a large scale with the involvement of cloud computing. Sharing and ownership of this data may raise concerns. Communication systems used may be vulnerable to hackers. Unauthorised access to devices is another issue. Also since this is a critical industry dealing with people's health, even low-margin errors are not affordable. There are high barriers to entry in this sector too, putting the survival of startups in question.